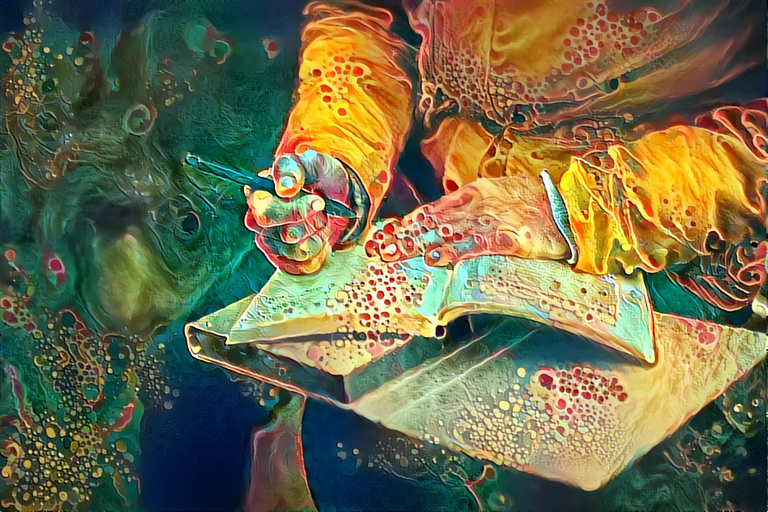 ---
It feels like I've been way too busy to write anything lately and maybe on some level it's true, but I also can't readily forget how I got started here and where I came from. I got the notification today that I've been part of the community for four years now and it's pretty crazy how fast that time has gone by and just how much I've evolved as a person along with the platform.
When I first arrived, I wasn't in a good place at all. I think the argument could be made that I was in the midst of a full on mental breakdown and trying to figure out how to survive with any kind of semblance of sanity. I started off using Steemit as a mental health journal while I tried to work though many unresolved issues in my life and all of those posts still live on somewhere many blocks back from this one, and while I wasn't really expecting much to come out of it, I knew I had to get the thoughts out of my head because they were eating me alive.
During that process I found a community that welcomed and encouraged me and I met many people that I consider friends to this day and I also learned a lot of skills that helped me to manage existing in a world that I never understood and felt never understood me. In a sense, throughout my experience here I managed to stop viewing myself as something completely separate from the rest of existence and realized that I am part of a much larger whole that I previously couldn't even comprehend.
Throughout this journey I've done many things that I didn't think I could before arriving, like writing enough posts to fill several books if I wanted, writing enough poetry to learn how to express myself in a way that I could at least understand myself, started many projects and completed some of them, and even made a video game somewhere in there.
While all of that was great and a huge learning experience that helped me to build self confidence and awareness along with many valuable life skills, I think the most important thing that I've learned has to be the ability to embrace my own authenticity and communicate effectively with others. Life doesn't seem anywhere near as hard when not existing in a world of isolation and self-abusive behaviors.
It's been a hell of a ride, but honestly I think it's just getting started. The community breaking away from centralized ownership and gaining its own autonomy is simply the most amazing thing we could have accomplished in my opinion. Maybe it's not all perfect and it isn't all rainbows and butterflies, but what in life is? We all suffer in some way, why not suffer in ways that better ourselves and others while appreciating the contrast? I don't think it will be easy, but I think HIVE has a real shot of succeeding where STEEM couldn't.
I'm glad to be a part of carrying the community forward and I'm just as involved if not more than I ever was before in growing this community to help create some positive impact in a world that often feels harsh, uncaring, and very unfair. At the end of the day, it is what it is. Where we choose to put our energy and attention is important in helping to create the world that we want to exist in and see come to fruition. With a little faith and a lot of hard work, I think we can get there.
Much love.