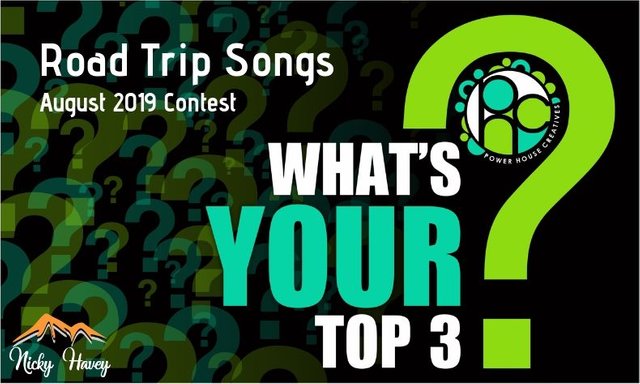 Why Haven't You Entered Yet?
Where else can you write about your top 3 favourite things and have a chance to earn from a prize pool that grows every month?
@phctop3 received another generous sponsorship from @curie which means we have an additional 40 STEEM to give out on top of our usual prize pool.

PHC Top 3?
@cheese4ead, @foxyspirit, @plantstoplanks and myself have developed the contest to help bring fun to the steem blockchain whilst getting anyone who enters to use a cognitive ability we all have called "reasoning". How you reason is up to you. Personally, I love telling stories as they take you on a journey of wonder, awe and fascination. Who knows, you may learn a thing or two along the way!
How we go about getting people to develop their "reasoning" is to challenge you to pick your top 3 things from a specific topic we decide each month and ask you why you like them. Simple hey?

But why would you want to do that? Only these reasons:
You get an upvote from the @phctop3 account plus our curation trails,
You get a post out which you earn steem from (that alone is AWESOME),
You get comments from us on the panel, resteem and engagement from other contest entries
You can enter the contest itself by sending the liquid part of the post reward to @phctop3 for a chance to win even more steem.
All this whilst developing your reasoning skills.
So get involved in this month's contest which is all about your Top 3 Road Trip Songs!

Nicky Havey's Top 3 Road Trip Songs
Now, I was travelling around Australia and New Zealand for 3 months earlier this year, I covered 57,000km in total and I did a LOT of driving around both those countries, which meant I went through quite a lot of tunes on that trip but 3 will stand out for me as emotional memory grabbers from this unforgettable trip. Here we go!
1 - Simple Minds - Don't You Forget About Me
This has to be at the number one spot for me because I heard it a lot on the Australian radio during various travels whether it was from Melbourne to Grampians, to the Great Ocean Road, Wilson's Promontory or going through the Outback. I'll always remember the Australian adventure because of this song, driving through the highways with the Sun shining bright - I'm not forgetting this trip ever!
2 - High Contrast - Lovesick
"I'd like to talk about love, something that everybody can understand, it's a universal language, it's the worlds oldest language"
This was one of my road trip songs as I was on the adventure tour through New Zealand with my Dobblers tribe ;) I wanted to educate the folks about Liquid Drum & Bass so I turned to my favourite feel good Drum & Bass track that I've ever heard from High Contrast. I was sitting on the front seat admiring the views as this one shuffled on random when we were going through the south island, watching the mountains go by. Some people who were in to their electronic music never heard this before and I think it changed their perception of Drum & Bass as they enjoyed it too. It's a shame it's all got a bit "speed pop" but there are some great tracks out there still on the Underground music scene. So Lovesick makes it to my number 2 spot.
3 - Louis Armstrong - Wonderful World
Another track I requested during the adventure tour I went on through the Outback was this unforgettable one from Louis Armstrong called Wonderful World. This was my Nan's favourite song and every time I hear it, it reminds me of her. And every time I hear it, I end up crying, even now as I write this. When it came on as we were driving through the Outback, it was no different. Thankfully I was at the front passenger side of the minibus and there were tissues near by as it was not a pretty sight! I knew she was watching over me, keeping me safe and even though she has moved on from this world, this song will be our connection. When you travel to see the natural beauty this world has to offer us... what a wonderful world :')
So there you have it, my top 3 choices for this month's topic. However, I'm not allowed to enter the contest and neither are the other panel members so any liquid amount I get from this post payout will contribute to the Prize Pool!
What are your Top 3 Road Trip songs then?
Check out how to enter here and I look forward to reading and listening all of your road trip songs!
BUT HURRY - DEADLINE IS 9th AUGUST!
Nicky

Electronic Music Alliance (EMA)
EMA is a growing electronic music community run by electronic musicians FOR electronic musicians. We have weekly playlists on a variety of platforms to cater for all streaming preferences - make sure you follow our blog for your weekly dose here. We're also launching a new community run label called Electronic Alliance Records which aims to spread the word even more for our artists - check the latest developments and what music is coming up here