PHC Top 3 Monthly Contest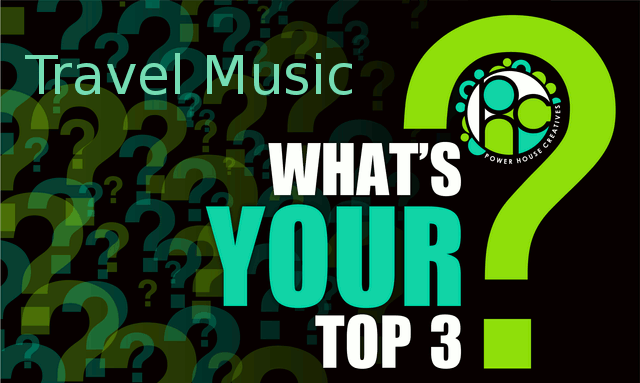 Considering as a family we did not own a car, we travelled with family friends in their 1955 Dodge to go on Suday drives. Four adults and up to seven of us children ranging from 5 years old to 13 years of age, big ships of the highway, we still had to sit on each others laps. Older siblings taught us youngsters catchy songs, with no radio/cassette player in the car, singing from memory.
Starting off with number one, obviously as exceptionally young children we did not understand the adults interpretation, it was the language we understood, growing up in a middle class suburban neighbourhood with English and Afrikaans inter-twined.
As children we loved to sing (loud), teasing the adults even though we were being taken out, once a month Sunday drive, who remembers those days! Lyrics have been added since this truly is South African born and bred, to better understand I have tried to fill in the words to best describe the meaning.
1 Jeremy Taylor: "Ag Pleez Deddy" - (Ballad Of The Southern Suburbs) - LP Ag Pleez Deddy (1962)
Jeremy Taylor chat and playing

7 single with additional verse.
[Source](You Tube Trailer)
Lyrics
Ag pleez Deddy won't you take us to the drive-in
All six, seven of us, eight, nine, ten
We wanna see a flick about
Tarzan an' the Ape-men
An' when the show is over you can bring us back again
Chorus:
Popcorn, chewing gum, peanuts an' bubble gum
Ice cream, candy floss an' Eskimo Pie (Eskimo Pie = Type of ice-cream we purchased as children)
Ag Deddy how we miss
Nigga balls an' licorice (Nigga balls altered to sugar balls in the song)
Pepsi Cola, ginger beer
And Canada Dry
Ag Pleez Deddy won't you take us to the fun-fair
We wanna have a ride on the bumper-cars
We'll buy a stick of candy floss
And eat it on the Octopus
Then we'll take the rocket ship that goes to Mars
Chorus
Ag pleez Deddy won't you take us to the wrestling
We wanna see an ou called Sky High Lee
When he fights Willie Liebenberg
There's gonna be a murder
'Cos Willie's gonna donner that blerrie yankee (donner = beat up)
Chorus
Ag pleez Deddy won't you take us off to Durban
It's only eight hours in the Chevro-lay
There's spans of sea an' sand an' sun
And fish in the aquari-yum
That's a lekker place for a holi-day
Chorus
Ag Pleez Deddy - VOETSEK! (Voetsek = Go away)_
Ag sis Deddy if we can't kraak to bioscope
Or go off to Durban, life's a heng of a bore
If you won't take us to the zoo
Then what the heck else can we do
But go on out and moere all the oukies next door (go outdoors and beat up the children next doo), this was not un-heard of, going to different schools, churches animosity ran high in some areas.
Chorus
Interesting information:
Some songs written by this muscian were banned by the SABC (South African Broadcast Company) since laughter and self-examination were reckoned to threaten the integrity of the State.
British by birth, lived in South Africa, returned to live in Wales with his family. Singer/songwriter, Poet, Humorist. - Banned from South Africa for ridiculing apartheid.
Renowned in U.K. - Teller of truths, stranger—and funnier—than fiction, a master of satire presenting an era, certain wording he originally used had to be altered (evcn then) to please audiences.
2 Blind Faith - Can't Find My Way Home - LP Blind Faith (1972)
[Source](You Tube Trailer)
Spending hours in music stores where you could sit down put headphones on, listen to the sound before decision was made as to what music you would buy, it was expensive since most of the LP's were imported.
Coffee bars where friends would meet in the city, close to the Record stores, each deciding what new music they had heard normally via LM Radio broadcast the pop and rock music of the day. An audience who grew up on the music of the 60's, 70's and 80's, LM Top 20 hit parade on Sunday nights was exceptionally popular.
Across the border — and beyond South Africa's censorious jurisdiction — LM Radio was able to play banned music, including songs by black South African and African-American artists, as well as those who publicly opposed apartheid. Source
Vinyl would be copied to cassette players to use in the car, no one knew about copy rights, your original disk you paid for, kept it in pristine condition using distilled water and special velvet cloth to remove dust before playing, saving the needle on the player. Great pride was taken by each of their collection.
Now back to holidays and music, cassette cases were filled at least 3 x 20 cassettes per case, being on holiday meant you only got to listen to your favourite tunes in the car cassette player, nowhere is close in South Africa most journeys will take half a day to two days of travel depending on where you going.
Blind Faith was one group that sprang to mind in remembering what we listened to whilst driving around, by now most of us were working, buying our first vehicles or driving around with friends. Yes that 8 hour drive mentioned in Jeremy Taylor's song, we did at least twice a year now being independent with wheels!
Words to the song on the cover, nothing beats opening the sleeve having the songs when in the comfort of your home. Quirky designs people really did not question... (if they did comment, no one listened)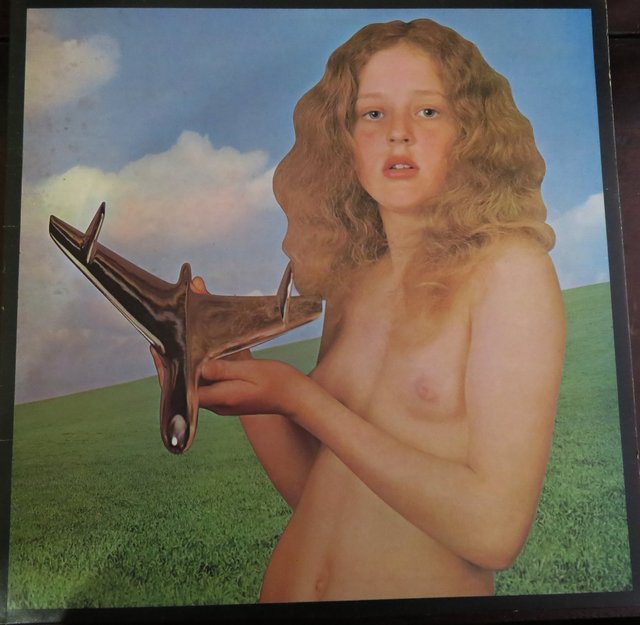 ---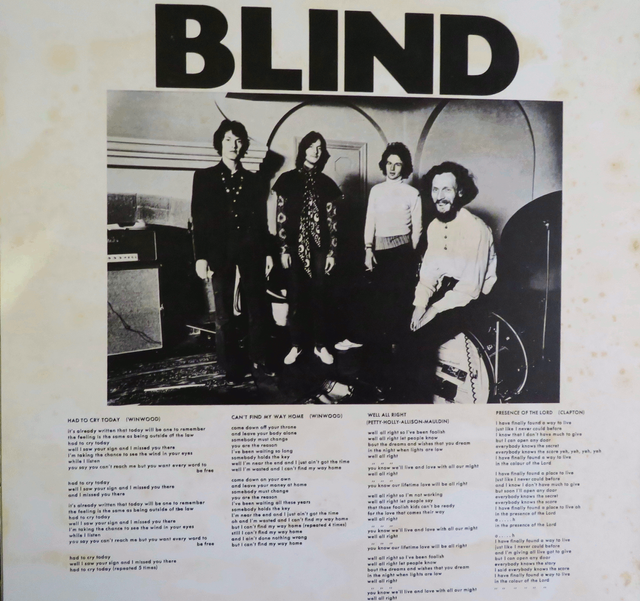 ---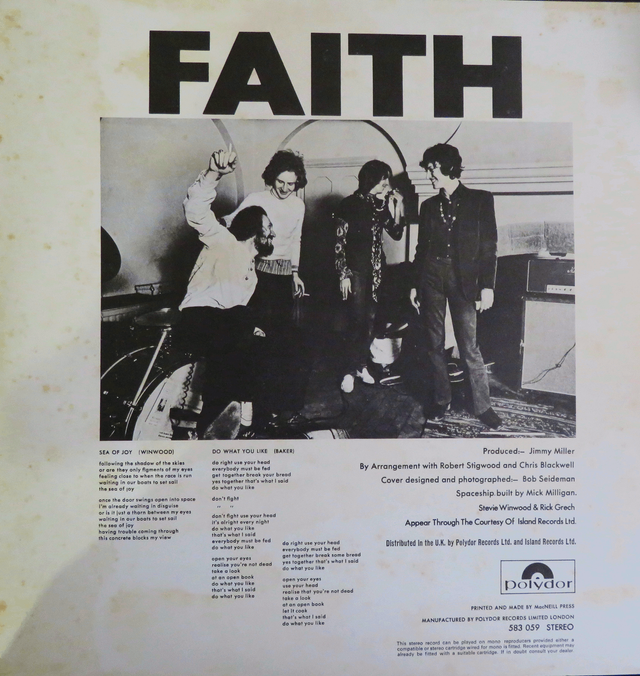 Interesting information:
The band contained two-thirds of the popular power trio Cream, in Ginger Baker and Eric Clapton, working in collaboration with British star Steve Winwood of the Spencer Davis Group and Traffic, along with Ric Grech of Family. Source
3 Mike Batt - Run Like The Wind - LP Tarot Suite (1980)
Listening to his unusual voice winding down the road, this muscian should not be forgotten for his wonderful contribution to the world of music, his words carried beautiful meaning (still treasured part of collection).
Driving down to Cape Town from Johannesburg, cassette bag full of music, Mike Batt lifted our spirits with ballads, driving through the flat Karroo region, straight up and down for mile upon mile, music was your salvation, switching your cheek to try find comfort on the rigid seating in a Triumph Spitfire.
Still to this day I find ballads that talk to you on a personal level, selected entry is my favourite, he made songs most probably better known, "Railway Hotel", "Lady of the Dawn" and "Ride to Agadir".
LP's recorded with London Symphony Orchestra, another passion is hearing a full orchestra playing, he had an art of story telling through his songs taking you to places, feeling at one in the moment listening to the songs he sings.
Opening lines to "Run Like The Wind":-
There's an eagle in the eastern sky, turning in the wind;
Out across the evening, resting on the wing.
If I had the wings of an eagle
There'd be no holding me
I'd be free
Sailing free.
One day soon I'm gonna run like the wind,
One day soon
Gonna break away from everything
One day soon
Nothing in the world's gonna pull me back
[Source](You Tube Trailer)
---
Stuck in Time
No wonder I take so long to sit and think this through, memories stick with music from our youth, not that I don't listen to a wider range in Marilyn Mason ~ Sweet Dreams Are Made Of This, Michael Jackson ~ Billy Jean, Lionel Richie ~ All Night Long, Tina Turner ~ What's Love Got To Do With It?, Dire Straits ~ Money For Nothing, the list is endless now using CD's in the car.
Becoming stuck is like an old misused vinyl record, it either plays over and over till you change the tune, or it gets stuck in a groove!
Must be stuck, missed the cut-off date, still going ahead and joining in supporting @phctop3 so much fun just reading different music from over the years in content by everyone.
---
Thought for Today: Music and women should not be dated. ~ African Proverb

---
---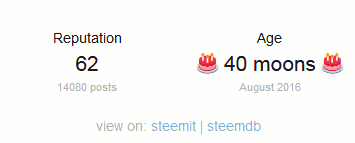 Communities I Support: #qurator #steemitbloggers #teamsouthafrica #steembuilder