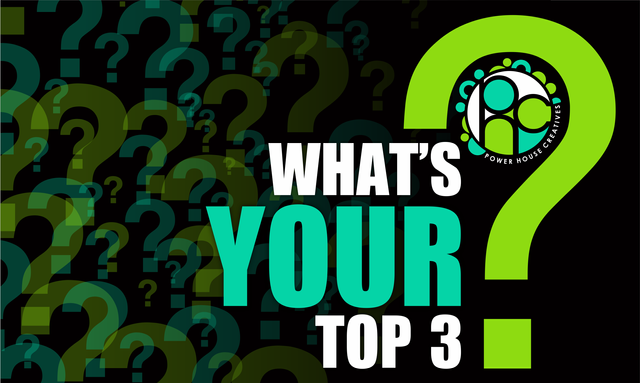 With so many great games out there, how do you choose? What's more, if you're reading this post and you're scratching your head trying to remember the last time you played a board game, you are long overdue, my friend. Board games are a blast. They bring together friends and family for fun and laughs. They shake you out of your doldrums and help you reconnect with your fun side. What are you waiting for? Get out a board game and round up a few people and play.
Several months ago, a friend of mine launched a regular game night. She would announce the upcoming event once or twice a month on a Friday night, and we would all bring snacks and play for hours, listening to a great music playlist and laughing until we fell off our chairs. Yes, board games can be that fun!
So, the challenge for this #phctop3 contest round is to pick three top favorites. This was not easy for me! I love so many of them. But here they are, the three that made the cut!
Ticket to Ride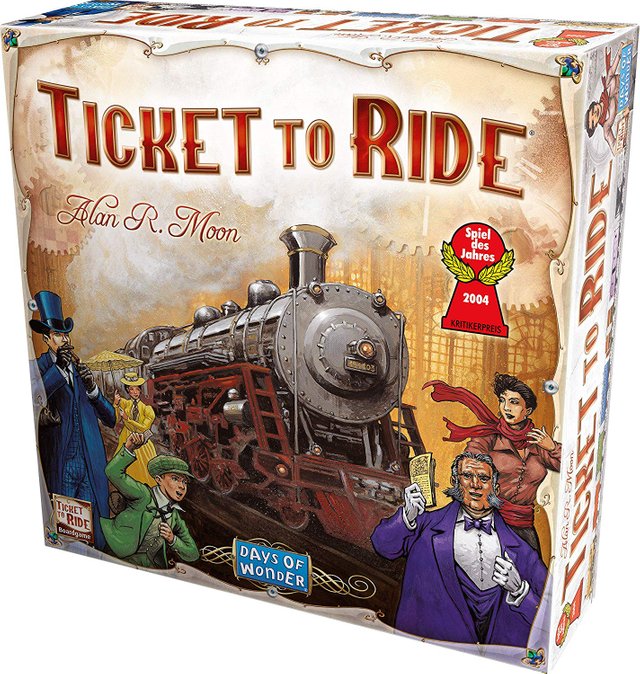 I'm pretty sure this is my number one favorite right now. My family and I get really competitive and we have a blast.
You build train routes across maps, which actually feels adventurous. Meanwhile, though, your opponents are doing the same thing! You have no idea what their plans are, or whether they have their eyes on the same routes as you do. So there's a delicious combination of strategy and luck that makes a board game special.
There are several different editions of the game, with different maps from different places around the world. The geography aspect makes it really fun for a couple of reasons. For one thing, it makes you aware of cities in the world that you may have only heard of, but suddenly you actually understand where that place is and in rough relation to other places. Also, there are small, crowded geographic regions where the routes are short and longer routes out in remote places where you feel like you are pioneering as you build your train routes.
I love the suspense that is constant in this game, as you try to attain your goal while also trying to figure out what your opponents are up to. There's also a wonderful amount of strategy that makes this game a fun challenge. You make choices about different routes you want to build and try to pick the ones that will be attainable but also get you the most points.
I can't recommend this game highly enough! You can read more about it here.
Settlers of Catan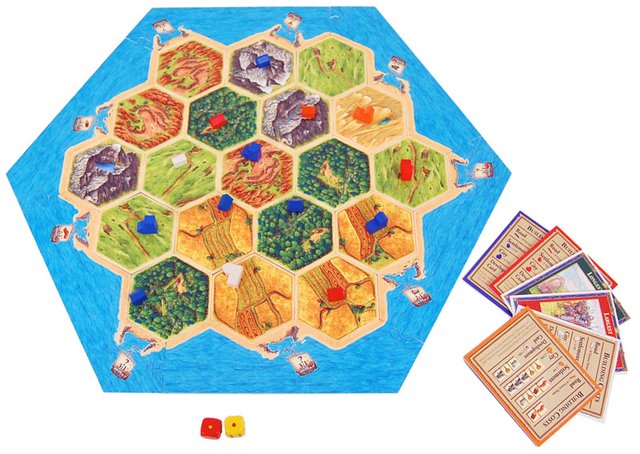 This is a truly awesome game and so much fun because you work like an old time settler to build settlements and obtain resources like sheep, bricks, lumber, and ore. It sounds so simple because in fact it is. But there's strategy involved, and enough variables to keep things really interesting. I love this game!
The thing that makes it fun is that it's an immersive experience. You get into the language of it, and the imagined world. And while it's really not complicated overall, what you can do with it is really captivating. For example, you can earn and trade your resources to build settlements, but there are several different ways to do that, and different types of cards that come into play in the strategy of the game. There is also a dynamic of supply and demand that is really intriguing, and it is different every time you play.
You can read more about the game here.
Scrabble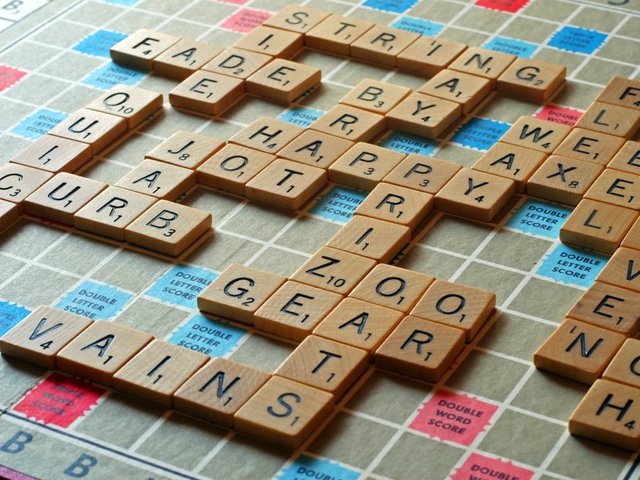 Okay, I know, this is the game that needs no introduction. But maybe there is someone out there who hasn't played.
This game is fun for anyone, and I do mean that. We started playing with our kids when they were barely teenagers, and they did just fine. The goal is to come up with words that intersect with other words and also with high-point-value squares on the board. Each letter has a point value, and some of the squares you set the letters on have point values, so if you can (through a combination of skill and luck) get letters with a good point value and put them together in such a way that you optimize their value and get points by landing on high point-value-squares, you can do really well!
That is possibly the worst description of Scrabble ever! All know is that yesterday when my daughters and I were shopping at IKEA (which I blogged about yesterday, complete with silly pictures), I bought a Lazy Susan for the purpose of playing Scrabble.
Now you may be wondering what a Lazy Susan is. It's a turntable. You can set a board game on it, like a Scrabble board, and then you can easily turn it toward the person whose turn it is, so they can see the board right-side-up.
Thanks for reading, friends!