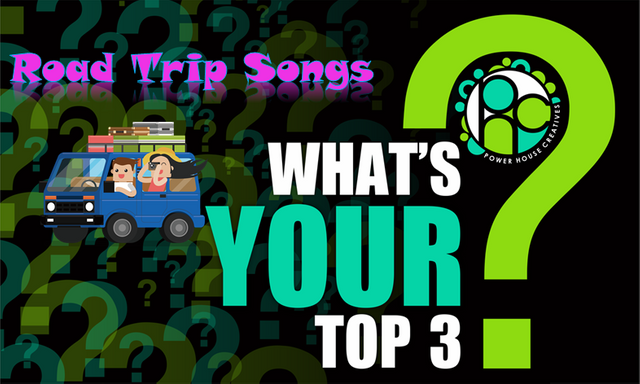 This is my entry into this month's PHC Top 3 contest
Travelling is one of the things I simply enjoy doing, although I certainly have a long time that I don't do it, hell, making this publication and looking for the songs that best fit my selection, I got a huge desire to take a long vacation, with a few good hours of road travel, I think...
This months topic is Road Trip Songs
My Nominations are:
Nomination Number One
blue swede - hooked on a feeling
My Reasons for the Nomination

This song undoubtedly reminds me of those car trips with my parents when I was still little, and even after many years is still one of my favorites and has to be mandatory in my playlist when it comes to a trip, the classics are definitely mine, even when it is not my language I usually listen to songs in English.
Nomination Number Two
Bob Marley - Three little birds
My Reasons for the Nomination

A few years ago (10 at least), one of my best friends invited me to work with him supervising civil works throughout the country, which involved traveling a lot, at least 20 hours a week we spent on the road, waking up at 3:00 am even some days to arrive on time at our destination. We always began the journey listening to the great King Bob Marley,
Nomination Number Three
Pharrell Williams - Happy



My Reasons for the Nomination
This song is not very old, however they have already made it a classic, and is unavoidable in my travels, is a song that conveys joy, its name says it, invites you to dance, so you can imagine me moving from one side to the other in the car while I listen and I sing with my bad English hahaha, after all we must always be in good spirits, and certainly this injected any trip a good dose.




And you, tell me, what's your Top 3 of Songs for road travel?

Curation Trail
We have a curation trail for @phctop3, which you can follow here to continue to add to the prize pool and the growth of the competition. Don't forget to log into steemconnect.