My Nominations for the PHC Top 3 Monthly Contest - Road Trip Songs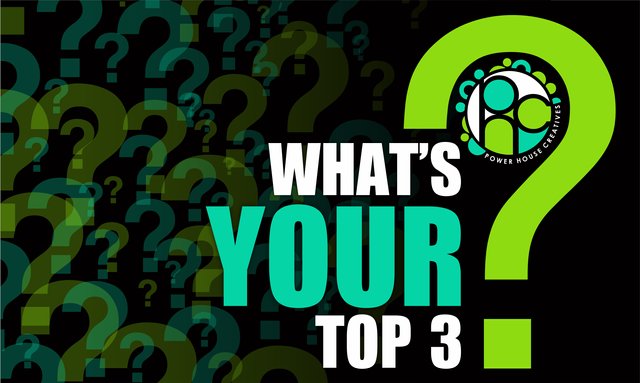 • This is my entry into this month's PHC Top 3 contest.
• This months topic is: Road Trip Songs
My Nominations are:
Nomination #1
'Take On Me' by a-ha
My Reasons:
Being a child of the 80's I feel a natural fondness for that decades popular music. I have an 8yr old autistic step-son & because of his sensory issues he doesn't like very much music, and especially at no audible volume. One day I was taking him to lunch to give my wife a break. We got in the car, I started it, & my 80's CD was playing. I went to turn it off & noticed he was bobbing his head & tapping. I let this continue till the end of the song & then asked if he liked that song. He flashed a heartwarming smile & replied "YEAH!". I barely had time to react before he said "I wanna do it again!!". The following week he nearly drove my wife & I crazy listening to it on repeat everywhere we went. It wasn't long before he knew all the words & was singing along. He has trouble with language so when he does this it chokes both of us up with joy. Coincidentally, this past week we had to go on a road trip from South Georgia to Tennessee for her brothers memorial. This was one of the songs we listened to more than a few times. My wife & I have long since burned out on the song but we will never get tired of hearing him sing & seeing that glowing smile.😃
Nomination #2
"Turn The Page" by Bob Seger
My Reasons:
This one is a little shorter but no less important. My father & I didn't have a great relationship when I was growing up. We saw eye to eye on almost nothing (We still don't that much). He listened to almost nothing but Country & Western music. I was never a fan but by around age 8 I completely abhorred it, especially on road trips. Occasionally, and only on road trips he would change it up & put on classic rock. "Turn the Page" was one of the few songs he would turn up and sing along to. As time moved forward we all would sing along. It became the only song that we all enjoyed & it would bring the family together. I still sing along when it comes on the radio. 📻
Nomination #3
"I'm Gonna Be (500 Miles) by The Proclaimers
WARNING: This Song Is A Voracious Earwig. Listen At Your Own Risk.
My Reasons:
Besides just being a fun & catchy song, this one peculiarly became meaningful to my wife & I. When I was first courting her we were in a semi-long distance relationship (we met online). We lived close enough to where I would see her about once every week or two. As we fell harder for one another, the distance seemed unbearable at times. One day I walked by a shop & this song, which I hadn't heard in years, was playing. I only heard it for a second yet it got stuck in my head. After days of hearing it my mind I was telling my wife about it & she said "Oh my god, I love that song!!". The power it had to get stuck became an inside joke for us. Contemporaneously, it also described the state of our relationship. Eventually, we both fully embraced its catchiness & it has joined the likes of "Unchained Melody" & "Take My Breath Away" as one of our songs.❣️


Curation Trail
We have a curation trail for @phctop3, which you can follow here to continue to add to the prize pool and the growth of the competition. Don't forget to log into steemconnect.