Hello, how are you today? I want to tell you a little bit about a community I'm a member of and with which I've been able to grow together with all the other users, it's called @project.hope you can visit it at any time. In this space all the users do the possible thing to support to us, commenting and voting our publications, the idea of everything is to be a very united community and I believe that we have obtained it.
I would like you to dare to visit us, you can leave me your opinion in the comments.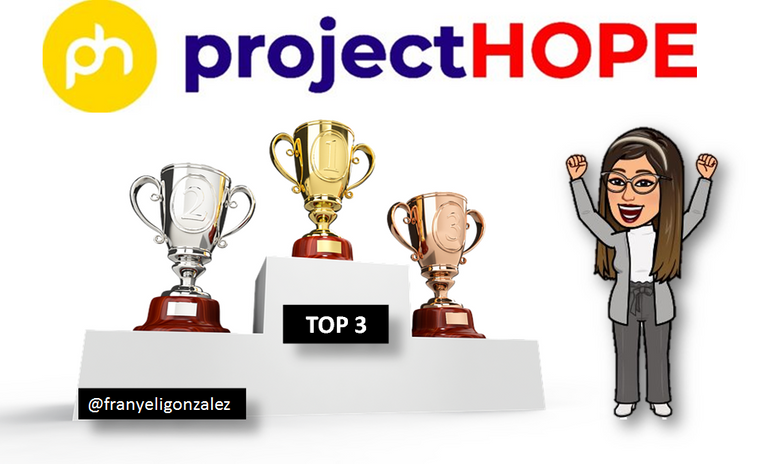 Source
Source
For that reason today I bring you my top 3 of the week, I think they are publications of great interest and quality. Take a look at them!

MY TOP 3
First we have our friend @unbiasedwriter who talks to us today about cross-publishing and plagiarism, giving us to understand that if the material published is yours, is original, you have every right to publish it wherever you want, also provides us with certain tools to not fall as plagiarism with certain search engines. I leave you its link so that you can visit it.
Is cross-posting plagiarism? Is it good behavior? Further thoughts!


Secondly, we have our beloved @josevas217 who delights us with a beautiful reflection on hope, a title that carries our beloved project also, speaks to us of what this word does in many people, what inspires us, to go forward despite the difficulties.
To have hope is something that we should all implement in any part of the world, because as @josevas217 says, it is something that unites us so that we are not even in the same country. If you want to visit his publication here I leave you his link:
My participation in HIVE WRITING CONTEST (PH Community)

Last but not least we have our friend @wiseagent who brings us another very nice reflection in my opinion, he tells us that in spite of being small beings before what we call world or planet we are able to make a difference and do many things that maybe we don't even imagine. We must all be motivated to do great things no matter how small they seem, sometimes they can make a big difference. Here is their link:
A drop in the ocean.


This is my top 3 this week, I hope you will join me in reading these publications, also it would be great if you join our community!

Source

The emojis used are from Bitmoji