Huckleberry opened his eyes for the first time!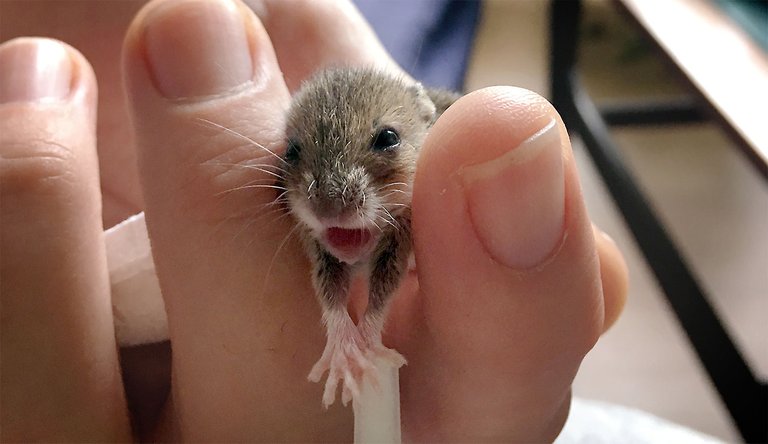 Huckleberry Can See Now!
I found a baby mouse on the sidewalk three days ago. After lots of love, care and roughly four times his own body weight measured in lactose-free full-fat milk, little Huck has opened his eyelids for the very first time this morning.
Going more than four hours without food and a good belly-rub can be life-threatening for baby mice. I've been feeding him and helping him with the opposite end of business every hour during the day, and roughly every three hours during the night.
My sleeping schedule is accordingly messed up right now but Huckleberry looks happy with my parenting so far. He's growing fast and looking healthy. He has even started to nibble on some sun-flower and sesame seeds all by himself already!!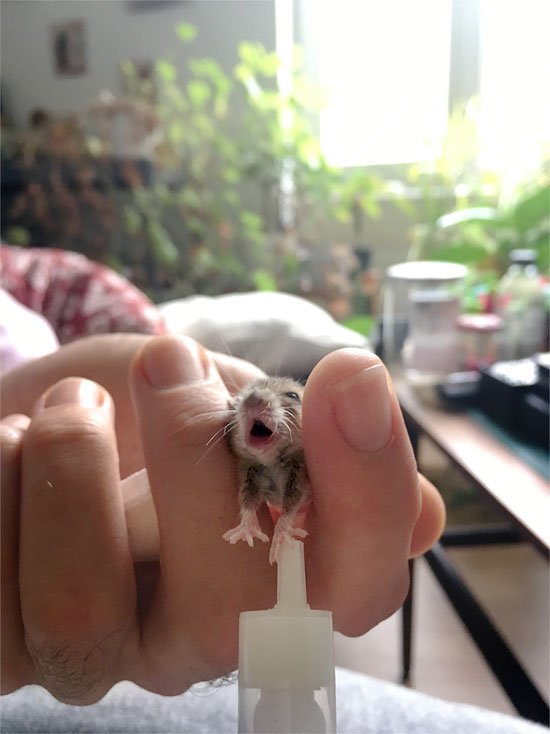 ---
P.S.: I usually post more #photography related content on this account, and I know these are really just some cellphone pics, but I just couldn't resist sharing this little moment of pride here. It might also be a stretch to put this on #creativecoin? I'm not really sure where creative-non-fiction ends and non-creative-non-fiction starts, but i want the link between this update and the original post to work on any platform... so yeah, just let me know if this was too non-creative!
---
my name is @fraenk


Thank you for viewing my @snaepshots!
---
---