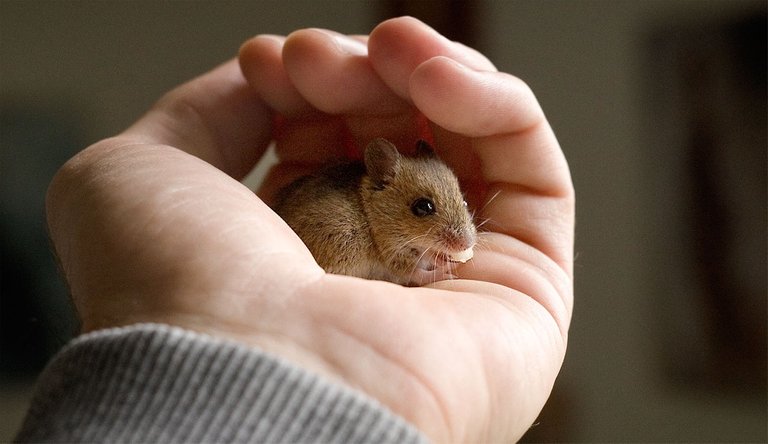 Huckleberry is growing so fast!
Hard to believe it's been only just a week since @hazel420 and myself rescued the poor little thing.
The intermittent sleeping pattern I've adopte to accommodate his feeding schedule certainly makes it feel more like two weeks have passed for sure.
But it's all so well worth it. He opened his eyes for the first time after two days of love and lots of milk.
By now he has slowly started to loose interest in milk and he vigorously demands oats or nuts for snacks. He's pooping mostly all by himself already, too, but he still enjoys a good belly rub to also get the liquids flowing.
From all I've learned through googling about mice since he's been with me, he must be at least 2 weeks old now, that kind of makes him a mouse-teenager I guess.
Little Huck, or Snuggleberry as I like to call him these days, he actually likes to sleep 90% of the time. I'm a bit jealous there and I really look forward to getting a full night of sleep for myself again soon, too.
After a good meal he falls into a food-coma almost instantly. Here you can see him passed out on his tissue blanket (a.k.a. full-body-diaper), with his cheek pouches still stuffed with food: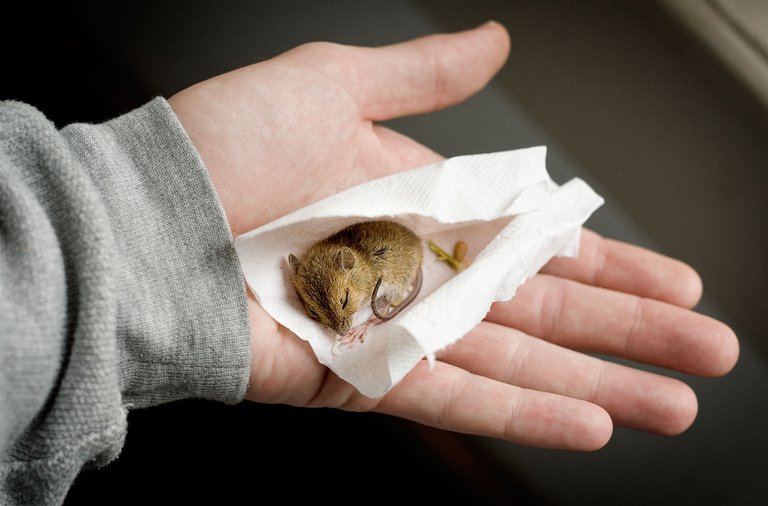 ---
my name is @fraenk


Thank you for viewing my @snaepshots!