Presenting Princess Sophie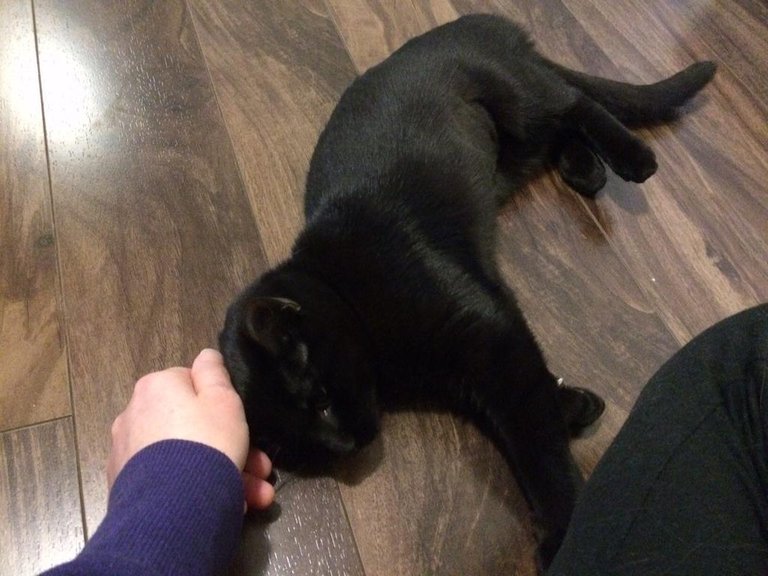 I adopted a kitten!
---
After spending over an hour with six rescue kittens yesterday, I brought one home. This has been a long time coming, as I've been down to one cat for a few years now, and have always loved having two kitties in the house.
I'm so excited. Because kitten! She came with the name Marie, and I added Sophie to the beginning to it. All my girl cats get princess names. I'm a writer, and love names. It's fun for me.
So she is now Princess Sophie Marie.
There are so many cats who need homes, and I have a home. I'm glad to share it with feline companions. These pics could be better, but it's hard to take photos of a kitten who won't stay still!
---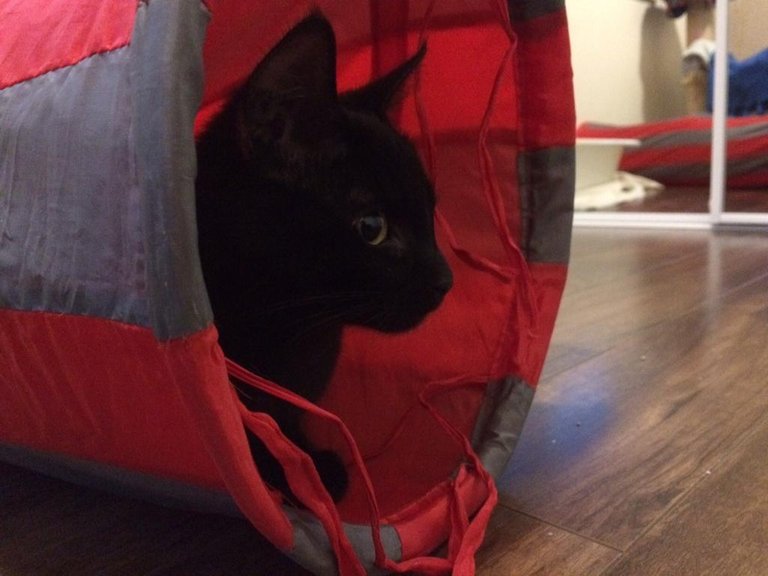 ---
I adopted a black kitten, partially because black cats tend to be the hardest to find homes for due to ridiculous superstitions that gave black kitties a bad name. They're just as good as any other cats, and the rescue I was working with has something like fourteen black cats looking for homes right now.
Pawprints Animal Rescue is a local rescue that helps cats all over British Columbia. If you're feeling generous, rescues like this are always in need of donations, no matter how small.
---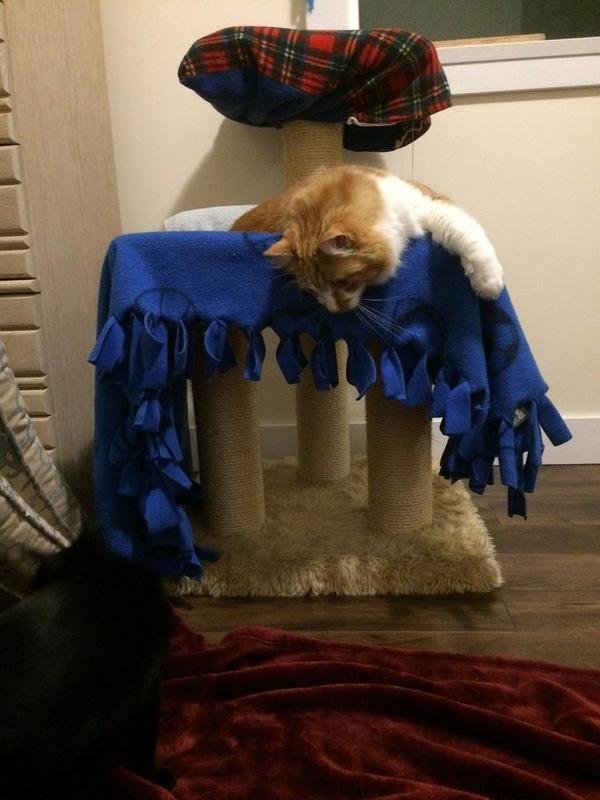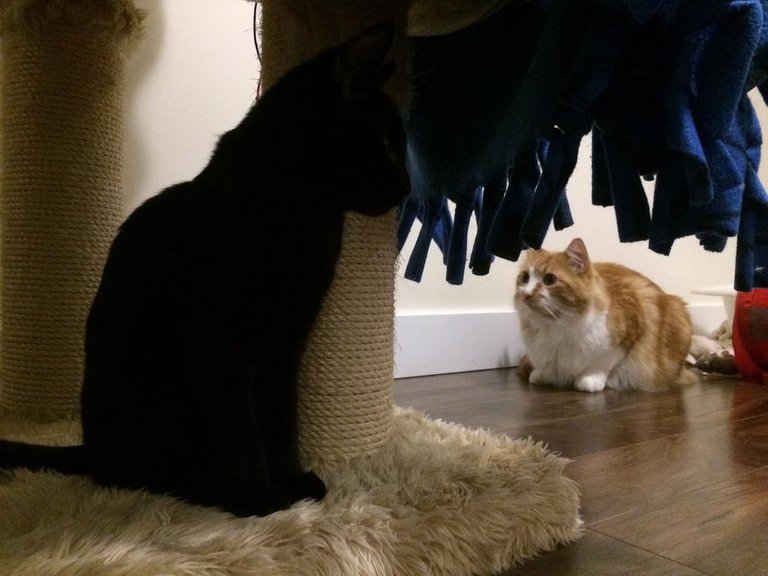 ---
My Toby cat already loves her, and Sophie loves him back. It didn't take long for them to become friends.
Toby has missed having a companion, and I'm thrilled they've taken to each other so well. They started playing soon after they met. Toby sits at the door of Sophie's temporary room waiting for me to let him in, like he's saying, "Would you let me be with my new girlfriend already?"
---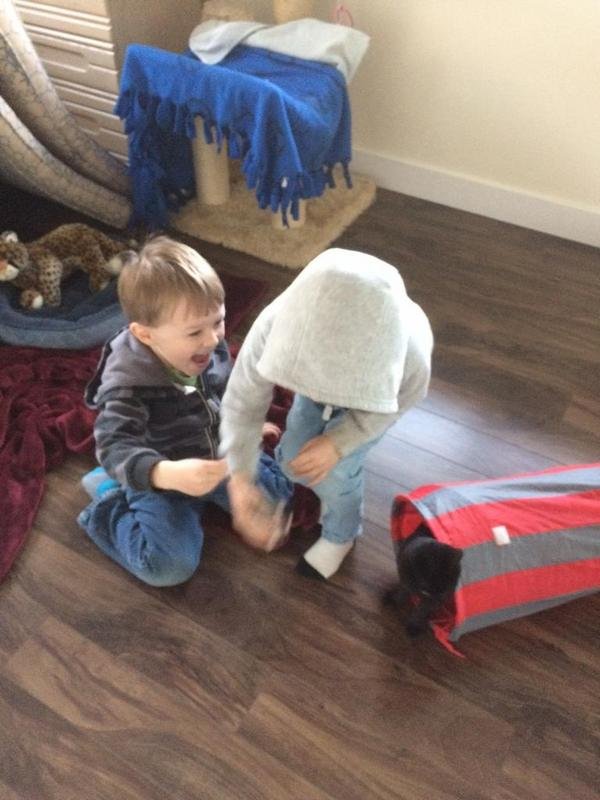 ---
My kids love her, too. They take turns playing with her.
I'm super impressed with Sophie's ability to take everything in stride. She'd never met kids before, but my two boys don't bother her a bit. She's a great fit for our family.
---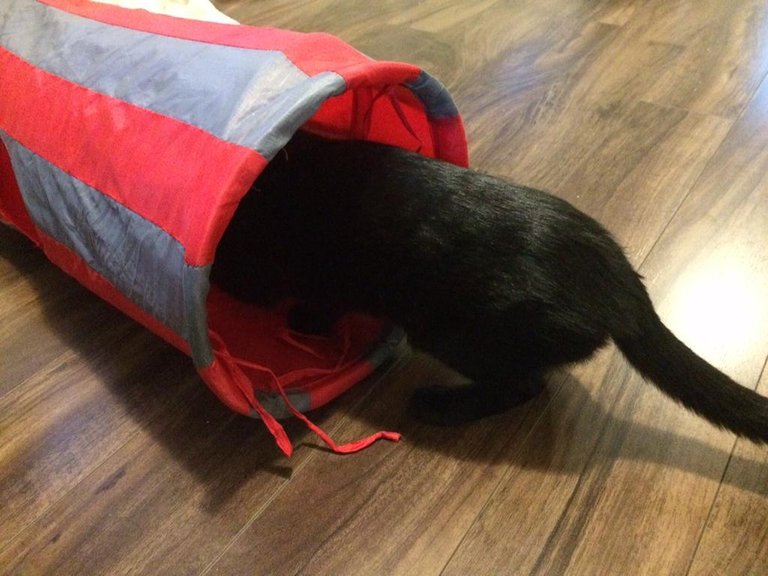 ---
Princess Sophie is playful, but she's also very gentle and super lovey.
It took me a long time to decide on which kitten to bring home, but I know I made the right choice. She's happy here, Toby is happy, the kids are happy, and I'm so full of joy I'm glowing.
---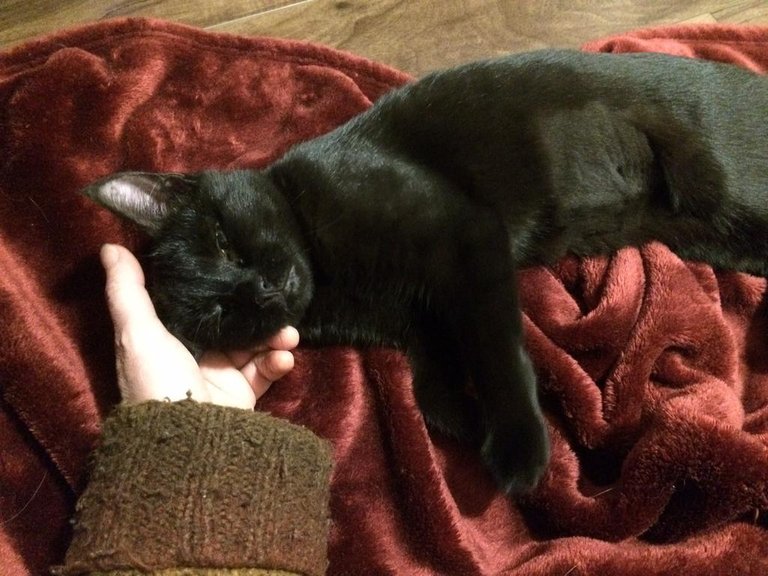 ---

Thanks for reading! Feel free to share your own kitty pics in the comments.
Whatever happens, keep singing your song!
Peace. @katrina-ariel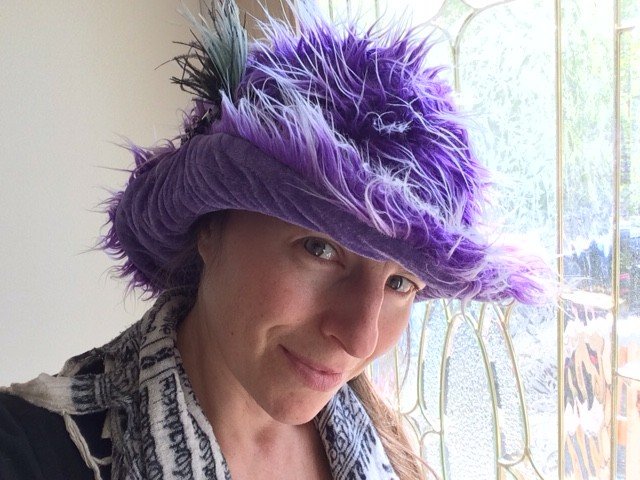 All photos mine.
---
Author bio: Katrina Ariel is an old-soul rebel, musician, tree-hugging yogini, and mama bear to twins. Author of Yoga for Dragon Riders (non-fiction) and Wild Horse Heart (romance), she's another free-spirit swimming in the ocean of life. Check out her music here: https://choon.co/artists/katrina-ariel/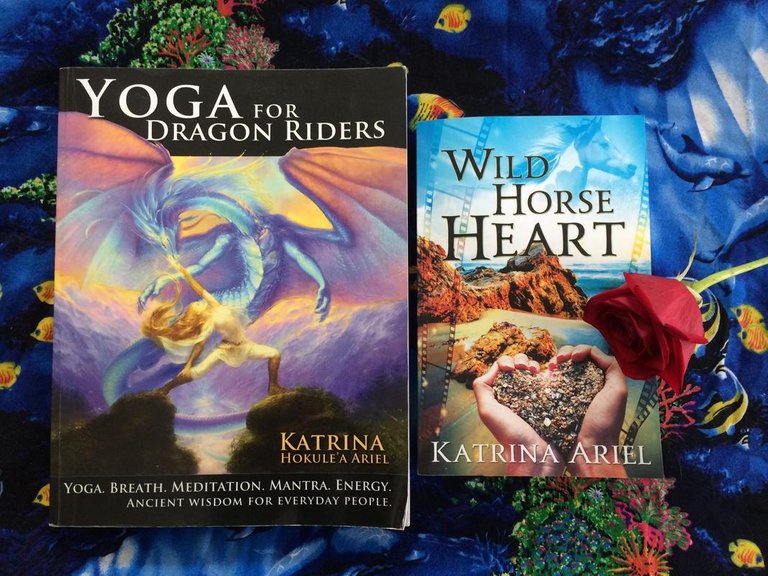 Katrina's writing website
---

---
---