She was a bit tired after we came back from the Helsinki Winner Nordic dog show. This time she was judged "very good", so she didn't get to any prizes.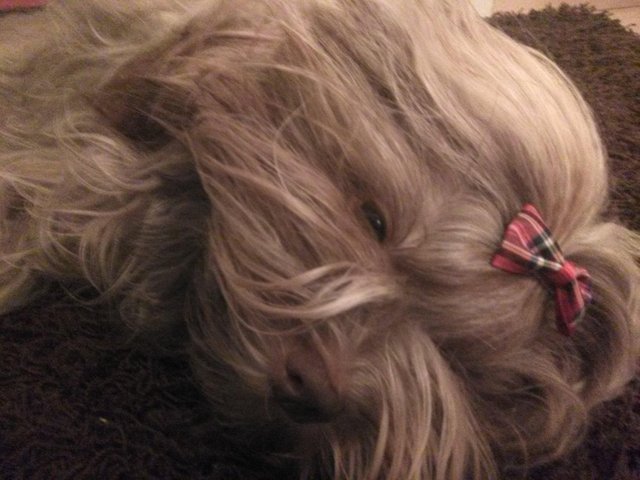 I'm a bit exhausted too, didn't get much sleep last two nights.
See ya!
Edit: I mistakenly wrote "international", while it was a Nordic dog show. My bad.