Habibi's Oranges.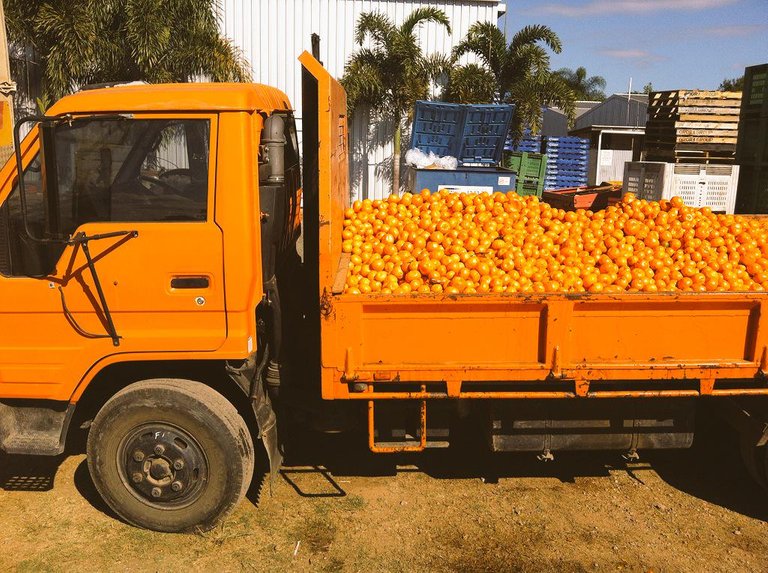 Image source: https://pbs.twimg.com/media/CGojKtrUcAAxEY8.jp
Perspective!
In my life I had 3 father figures. Backgrounds; business, engineering, and diving. Bernardus, Hendrik, and Wing-wa.
This is the story of Habibi, حبيبي ..a Lebanese Merchant who ordered a Truck load of Oranges and had them delivered in the morning, sending them back in the afternoon saying they were rotten.
Wing-wa: Those are not our Oranges. Send him a new Truck load and we'll bill cabrón for the extra Oranges later.
Hendrik: We'll let a Judge deal with that. Those are not the Oranges we sent him and we can prove it.
Bernardus to the Truck driver: Dump the rotten Oranges in the Ocean and return for a new load.
He then walks into the Office and says: Attention everybody!
From now on Habibi pays 1 penny more for everything he buys. If we sell it by the pound; 1 penny more, by the case; 1 penny more, etc. Everybody clear on that? Good, keep this to yourselves.
This was in all likelihood the most profitable truck load of Oranges ever sold and Habibi spent years boasting how he ripped off Bernardus while still paying for it 20 years later...
Truth & Truth blended, the 3 never shared the same space in this capacity, nor would their perspectives have been equally effective in each other's disciplines. One would have lost all, the second may have broke even, but the third had the long breath in this matter, even if he never knew how to dive.
Deceit for common good, and a minor contribution to the stock of good public humor.
Sometimes we're blind and need to find a guide in matters where we have little insight.
Thank you for your time.
---
---