Pay it forward Curation.

Greetings, friends of Steemit.
I am pleased to be part of this project run by the beloved
@pifc
to help others in their growth. I am sure that this tool is an excellent way to give support to those who deserve it, so today I come to present 2 good publications that I have seen in this day of great publications.
Here you have the link of the contest.PAYITFORWARD
Rules:
Curation Style Post featuring your 2 featured blog entries.
Link to the high quality blog entries in your curatorial entry. Please note that many will follow this link and vote up, so choose an entry that is not close to payment!
Include a link to this contest in your entry message
The 2 bloggers you cure must be at 55th place or below.
You need to comment on this post with a link to your post, this is how we track everything!
Here are the publications recommended by me.
#1 Algo en cada calle.. Author: @jilua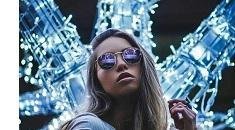 Link: https://steemit.com/story/@jilua/story-life-20190621t152339876z
Reputation : 29
Votes received so far: 00
Reward: $0.00
Me gustan los relatos, y más si se trata de suspenso, pareciera como una vida en peligro en medio de una intervención quirurgica.

#2 Nuestro pájaro libre se ha vuelto viejo... . Author: @lalilitipu
Link: https://steemit.com/poetry/@lalilitipu/poetry-story-20190621t120445087z
Reputation : 30
Votes received so far: 05
Reward: $0.01
Una nueva oportunidad libra alguien que ha estado en cautiverio, el miedo está presente ante la ausencia de una experiencia olvidada, buen relato.
It feels good to promote the good post of friends on this platform, for the next I will use my participation to support others other than those of this occasion, because here we must all promote the diversity of opportunities.