Saludos a todos los que nos leen en #CCC . El jueves es mi favorito en #CCC, la amiga @marblely, esta semana tiene la pregunta Cual es la historia infantil favorita.
---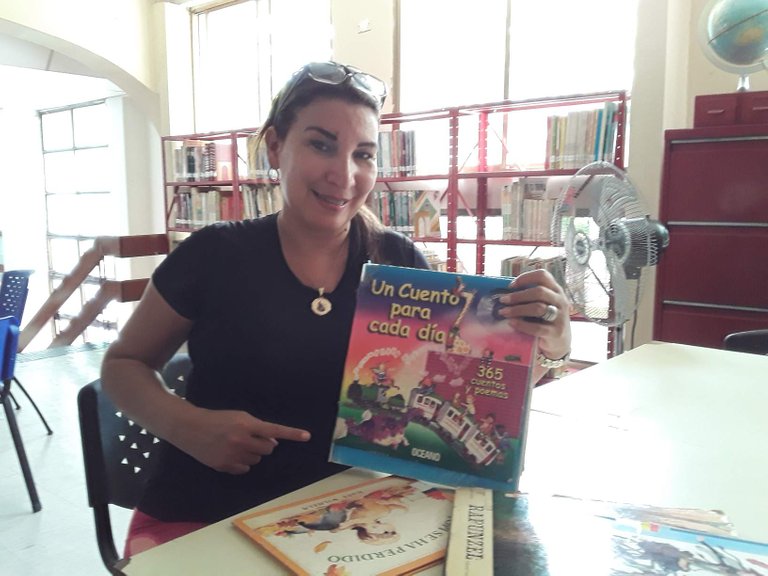 ---
Los cuentos infantiles están llenos de historia fantásticas, con las que los niños aprenden fábulas, relatos cortos que sin embargo están llenos de significados, y que, mediante su moraleja, la cual permiten enseñar a los más pequeños a enfrentarse a su vida diaria.
Además aprenden divirtiendose con tantas historias llenas de magia, imaginación y fantasía.
---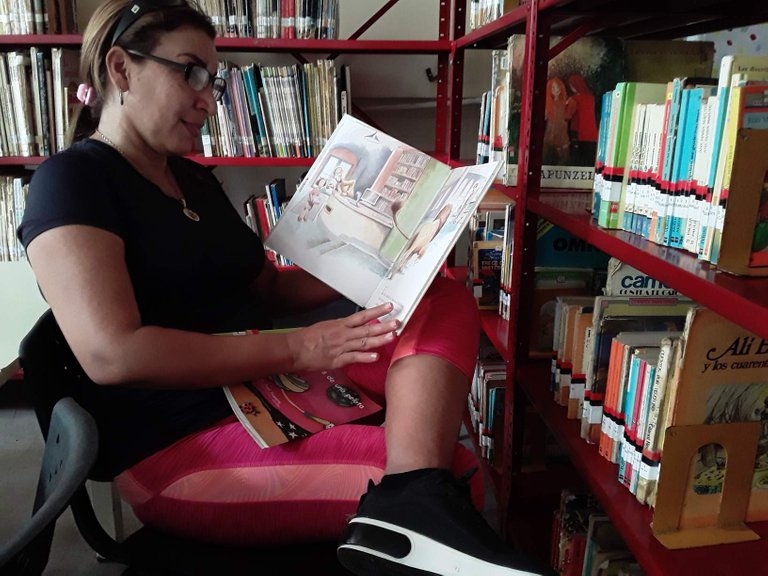 ---
Esas historias que escuchamos o leemos desde niños nos dan alegrias y a veces tristezas, es decir mueven emociones y sentimientos con estos personajes imaginarios.
---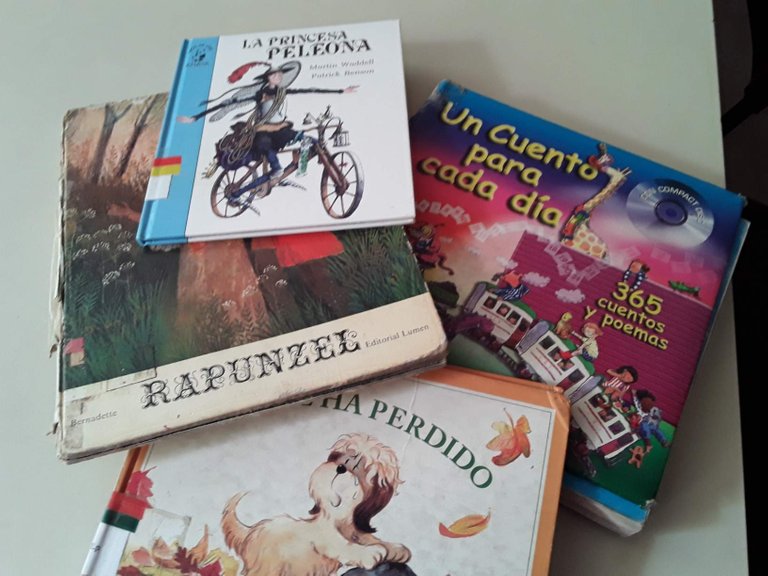 ---
---
Al ir a la biblioteca pública de la ciudad, para tomar fotos para este post me encontré una agradable compañia la pequeña Aurora, tiene 9 años y me dijo que le gusta la lectura y hablar de ella. Es muy inteligente, simpática y dinámica. Me dijo que había leido muchos cuentos y les dejo mucho aprendizajes como por ejemplos: el cuento de "La caperucita roja" le enseño, el no confiar en las personas desconocidas. El de "Hansel y Gretel" amor entre hermanos y trabajo en equipo.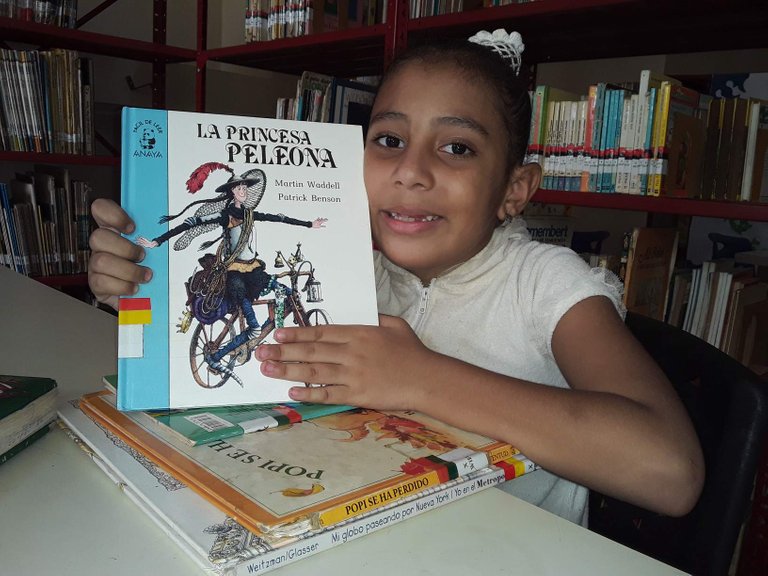 Del cuento de "Pinocho" ella aprendió que los niños deben ser obedientes y sinceros. Así también, en esta historia se puede ver como la rebeldía tiene consecuencias negativas.
Y de "Blancanieves" es una historia figurativa que hace referencia a la obsesión por la belleza física.
---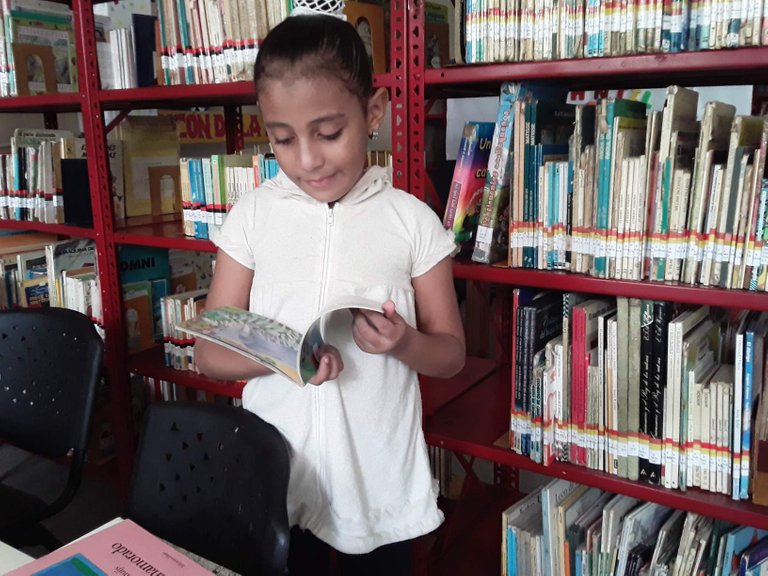 ---
Y el cuento favorito de Aurora es "La princesa peleona" que trata de una princesa poco común, que no le teme a nada y lucha con dragones y al final encuentra su principe azul. particularmente me gustan todos los cuentos infantiles porque al leerlo me recreo en forma positiva y trasmiten muchos valores.
---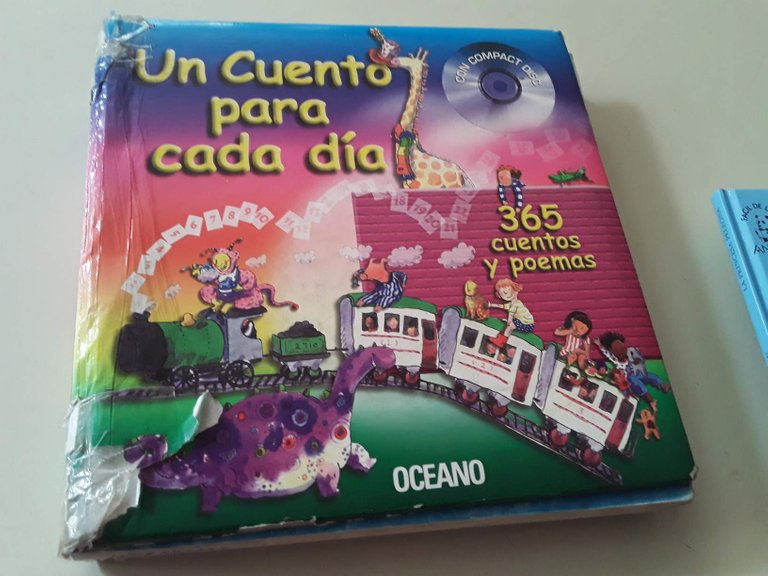 Disfrutamos juntos con los cuentos infantiles antes de dormir y soñemos despiertos, con cuentos cortos y con los clásicos de siempre, porque todos tenemos un niño por dentro.
---
Camera: Samsung j core 2 cellphone
Location: Venezuela / Cumana/Sucre
Author: @wendyth16
---
Saludos amiga @marblely por iniciar y motivarnos con este concurso divertido en Steemit. Participe ya...!!!
This is an Invitation to join #ccc for Guaranteed 👍 Daily Income 💵 and Payout 💸 for Newbies (2.0) 🐟 🐜 🐛 in #ccc 👣 and Follow 👣 the Honor Code 🏅 - the Creed (Conditions and Limits Inside)
AND
the latest update <<< please click to read.
Posted using Partiko Android