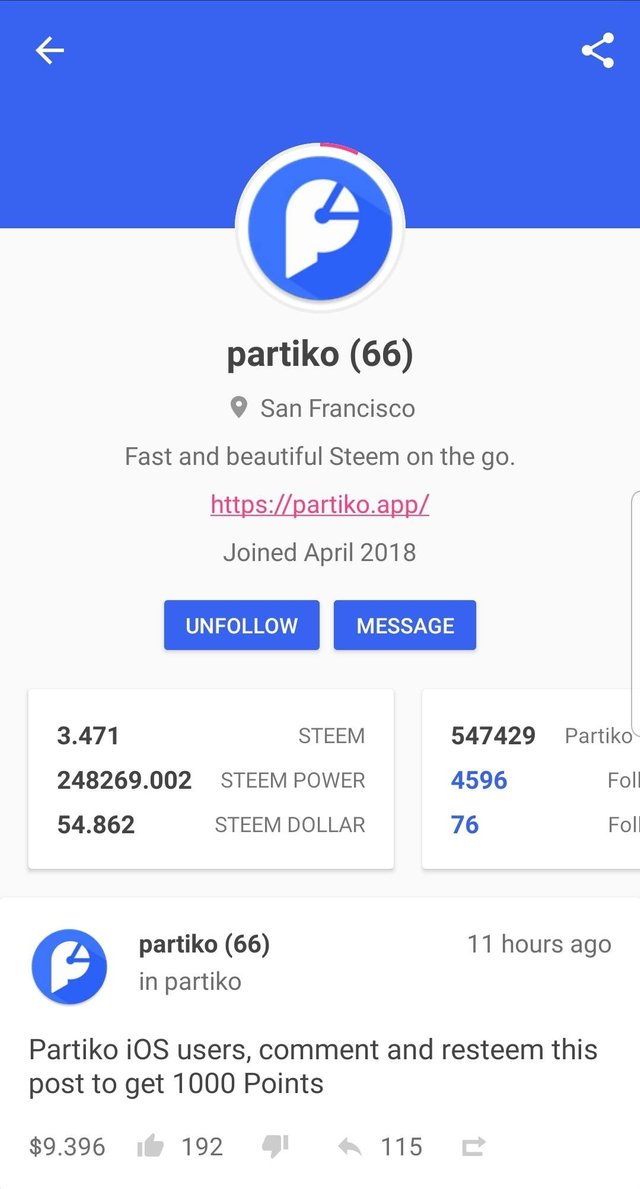 Image Soirce
Firstly, let me say I don't like Partiko very much but that is just because I don't really like any mobile UI. That being said it is the best app I have found for mobile users to interact with Steem.
The Backstory
In December of 2017 I made my wife, @rachaeldwatson a Steem account. She never used it till yesterday. All the post before then were made by me.
So I Installed Partiko...
This is when I discovered I could earn Partiko points by watching ads and referring people. I sent my wife my referral link. She watches ads already to earn points on some games she plays so I figured I could get her earning Partiko points too.
Gamification
The gamification of the blockchain on Steem is something others have written about. In truth it doesn't appeal to me. I'm just not a very competitive person. My wife is VERY COMPETITIVE! Once I got her to using Partiko and she saw that there was a leaderboard for points she was hooked. And now she has started to investigate the other aspects of gamification in the Steem blockchain. She is already trying to maximise her curation rewards. Votes she receives on her post tickle the hell out of her. Steem is one big game to her now, and she is trying to win.
So, To Answer The Question
What has Partiko done for me? It provided enough extra gamification to hook my wife on Steem instantly. :-)
Thanks Partiko!
Posted using Partiko Android