As we know, it isn't always clear when it comes to trading stocks (not to mention bitcoin pls!).
But the question is simple:
You're a buyer at support or not?
1W: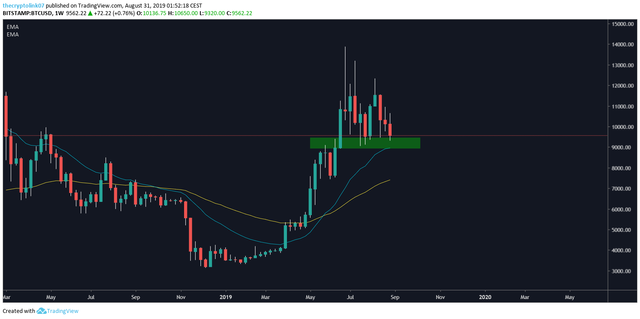 1D: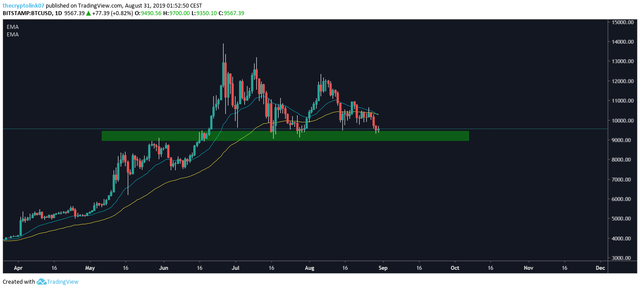 4H: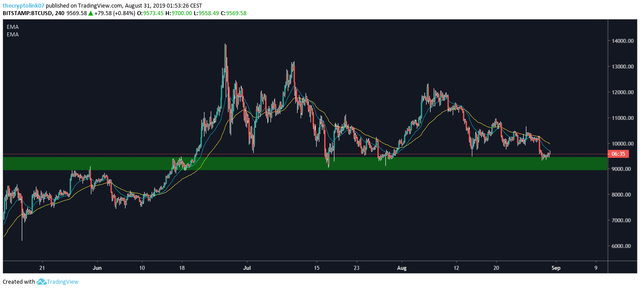 ---
The green line it's the same, but in different timeframes as stated above.
We're in the middle of a 'chopping' zone, so please, be careful with margin and other evil things.
I'm not sure if we'll fall below 9000$/BTC as it seems that there's a huge buyer base, but who knows... It all could be a big whale game.
I'm not trading this right now as I'm (just) accumulating more Steem and other alts, but this account was meant to be a trading journal... so maybe I'm giving it a shot soon.
It would be awesome to stay in touch with the markets as I used to be, but I have to confess that hodling and accumulating is lesser stressful (in a big degree).
---
Stay safe my fellow Steemians.
Keep buidling, compounding & being awesome.
! Steem on!
You can follow me on Twitter