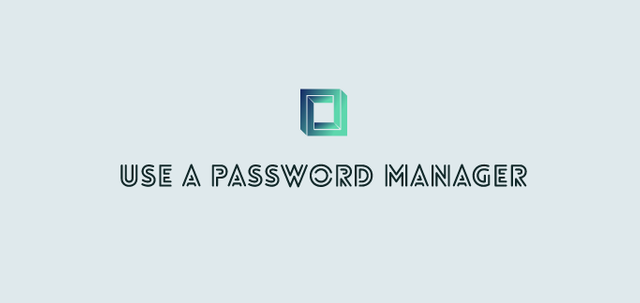 Do You Use A Password Manager?
Password managers keep us safe. Let's be real, we can't remember a million complicated strings of meaningless numbers & letters, but that's exactly what our passwords should be. DON'T USE THE SAME PASSWORD FOR ALL YOUR SITES. DON'T USE EASY TO GUESS, ONE-WORD PHRASES. STOP USING PASSWORD123!

Stop being unsafe, use a password manager and only commit to remembering one password again! Let's take a look at some of our options.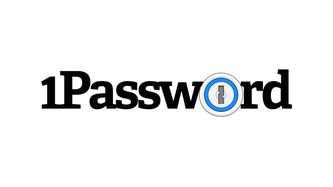 | | | |
| --- | --- | --- |
| vault screenshot | password generator | pricing structure |
I've never used 1Password before, but it's for sure a name that shows up a lot during password manager searches. It's been around for awhile, and seem to be growing. There doesn't appear to be a "free" plan for you to use, but you can try either of their personal or family plans for 30 days for free on a trial. Normal price is 2.99/month (when billed annually). The features seem to all be there, it has a good looking vault, apps for basically every platform, 1GB of storage for additional attachments, unlimited passwords, a password generator, and a breach checker.

| | | |
| --- | --- | --- |
| vault screenshot | password generator | pricing structure |
Dashlane is another very popular password manager, you might have heard of them through one of their many sponsorship videos they do with various youtubers. They have a password generator, as well as a security monitoring feature. What's truly unique about Dashlane is their "all-in-one" approach. Unlike other password managers, Dashlane offers a VPN service in their premium plan. For only 4.99/month (billed annually), you get unlimited passwords on unlimited devices as well as "dark web monitoring" & a VPN! I've yet to seen another password manager bundle up additional services like this. While I can't speak for the security of the VPN, I can appreciate the business smarts to include one.

| | | |
| --- | --- | --- |
| vault screenshot | password generator | pricing structure |
I have actually used LastPass in the past, I think I got a deal on a membership through a Humble Bundle offer. It was the first password manager I ever used (ahhh, the nostalgia), and I haven't turned back since. Well, I haven't turned back on password managers since, I did end up switching away from LastPass due to price + slightly clunky lag on their chrome extension. This was over 2 years ago, so I can't speak for the state of the software now, but LastPass continues to be a strong contender in the password manager space with lots of happy customers. Their $36/year plan offers priority tech support, 1GB encrypted file storage, access on all devices, password generator, and multi-factor authentication. They also have a Free option which has most of those features.

| | | |
| --- | --- | --- |
| vault screenshot | password generator | pricing structure |
Ah, Bitwarden, my baby. I switched from LastPass to Bitwarden a while ago and at first I loved it. I love the fact it's open-sourced, free, and allows you to self-host it for added security / peace of mind. It's got tons of fantastic stuff in the free plan as well, unlimited passwords, access on all devices, generators, etc., BUT, for only $10/year!! you also get unlimited "collections", vault health reports, and 1GB encrypted file storage! That's an incredibly cheap price for an incredibly helpful tool. But, I said I loved it at first. Why only at first? Well, recently I noticed the mobile app having horrible loading times. I have a little over 600 items in my vault, and each time I open up the mobile app it takes a good ~10 seconds to load before I'm able to do anything. The overall experience was just slow and irritating (because I have a squirrel's attention span), and so I wanted to look for something new. I still love Bitwarden, though! I would highly recommend it to anyone. The UI isn't the prettiest, but it's still a solid choice.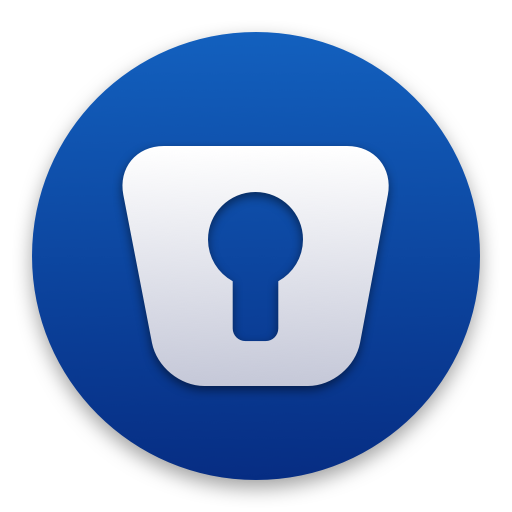 | | | |
| --- | --- | --- |
| vault screenshot | password generator | pricing structure |
So, where am I now? Last -> Bitwarden -> ??? Enpass, that's where. I literally just switched to Enpass 2 days ago (that's what inspired this post), so I can't fully exprees my exerience with it because... well, I haven't had much of experience yet! But, once I get my feet wet, I'll let you know how I like it. I will just say, with features like these: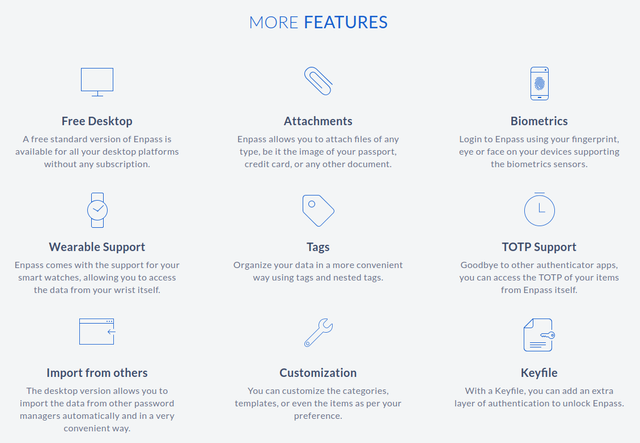 I can see myself enjoying what I'm in store for 😉 (
feel free to read proprivacy's review in the meantime!
)
Others?
Yeah, for sure there are others. Some people even get down & dirty & roll their own software to handle passwords. That's a bit out of scope for this post, however, maybe in the future!

and now you know!
Stay Safe!
GOODBYE! :^)

| twitter | instagram | main website | mystery attic |
| --- | --- | --- | --- |
| | | | |