Upon leaving my family in New Zealand it was then time to go back in time (due to the time zones) to San Francisco. I left Auckland, New Zealand at midday travelled for 11 hours and got to San Francisco 6:30 am the same day ????From there I had to clear customs and get this awesome pic of me emerging from a time warp.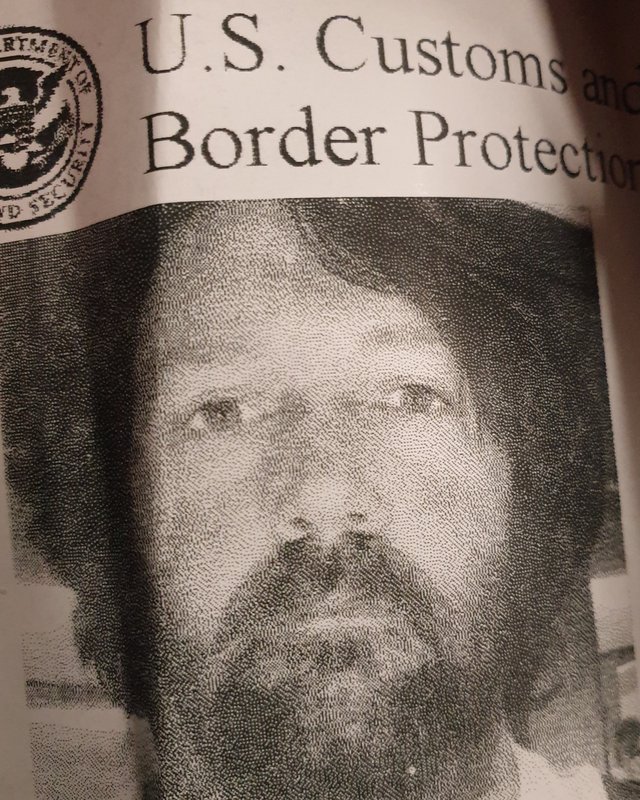 Lets do the time warp again
As soon as I left the airport I knew I had to go pay homage to Potrero skate park especially due to the passing of Thrasher mag icon and overall skateboard legend Jake Phelps. When I get to Potrero I was not dissapointed to see a mural dedicated to the great man.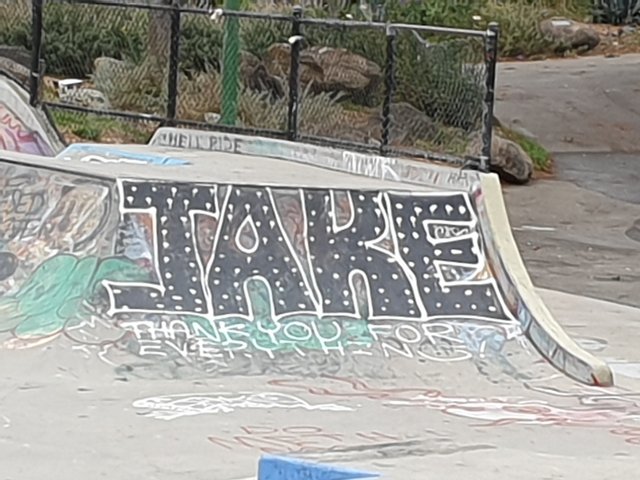 RIP Jake Phelps
In addition to this I watched some dude rip up the skate park calming the savage graffiti filled concrete.
This dude don't care
After all this excitement it was still only 9am a good 5 hours until I could check into my hotel. I then decided to bask in my glorious skate surroundings and take a nap.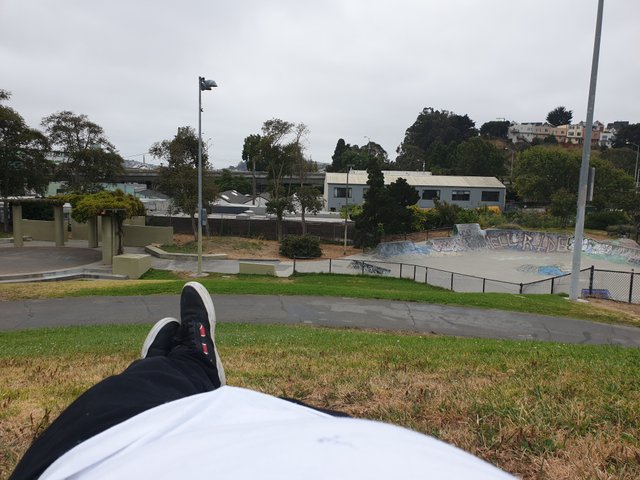 napping SF park style
Besides skateboarding in SF there was another thing I had to do and that was get hella involved in some Mexican food . Here you will see before you two tacos and my fav Mexican beer "Pacifico"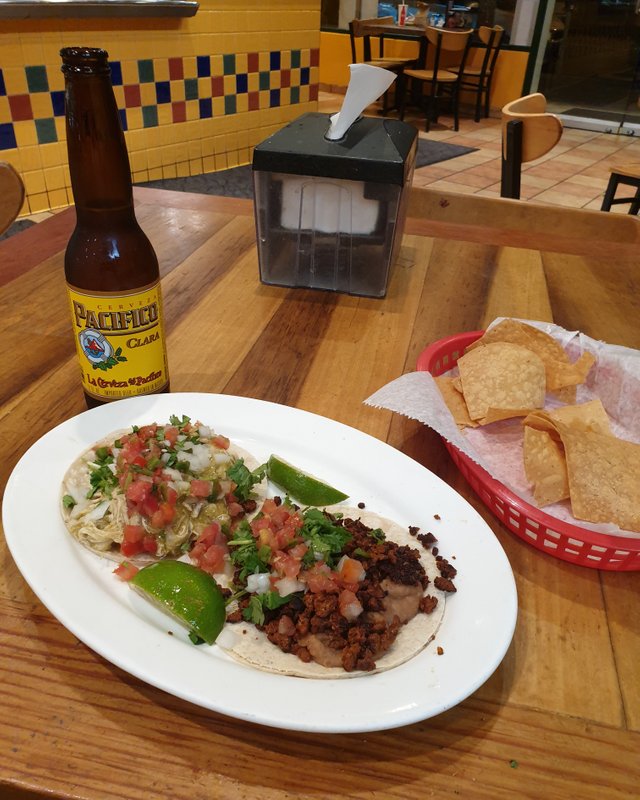 So good you can almost taste it
After stuffing my face with Mexican food it was time to get one final fix and that was some good old rock n roll. I am lucky enough to have some music friends in SF so I went and watched their band called "Apache" if you ever see them in your town go check them out.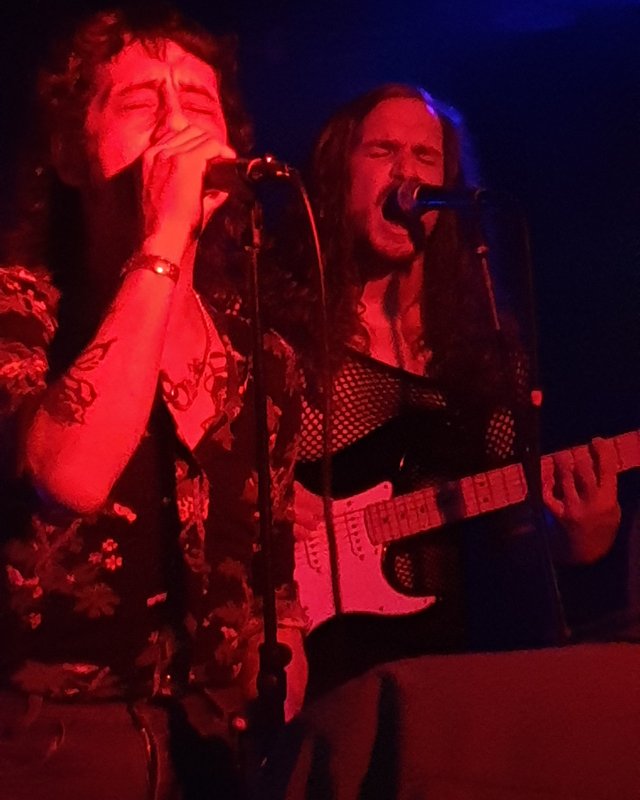 My buds Apache rocking
NEW FOOD ALERT
Like most travellers out there when travelling I love to discover some need food so imagine my gastronomic delight when I learnt about the El Salvodorian food called "Papusas". To quote wikipedia "A pupusa is a thick flatbread from El Salvador made with cornmeal or rice flour, similar to the Venezuelan and Colombian arepa. It is usually stuffed with one or more ingredients. These may include cheese (such as quesillo or cheese with loroco buds), chicharrón, squash, or refried beans." Source.When you to the place that does them you have to wait a good 20 mins or so as these are done by hand , so it is best to order a beer, chill and salivate in anticipation.
This is the place to get them in SF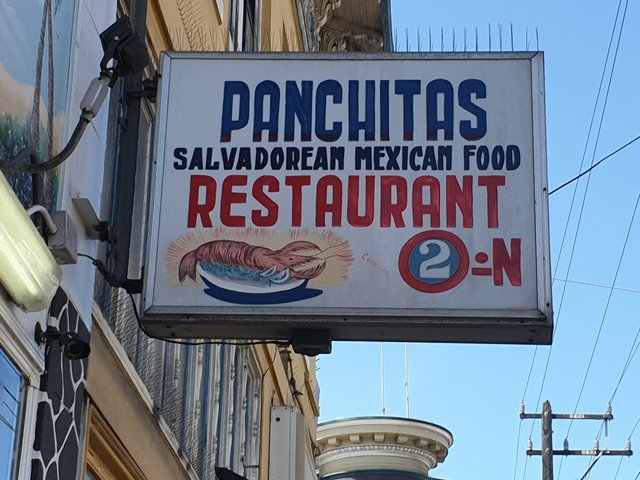 Here is the tripadvisor link
And of course the pupusa's themselves served with refried beans and rice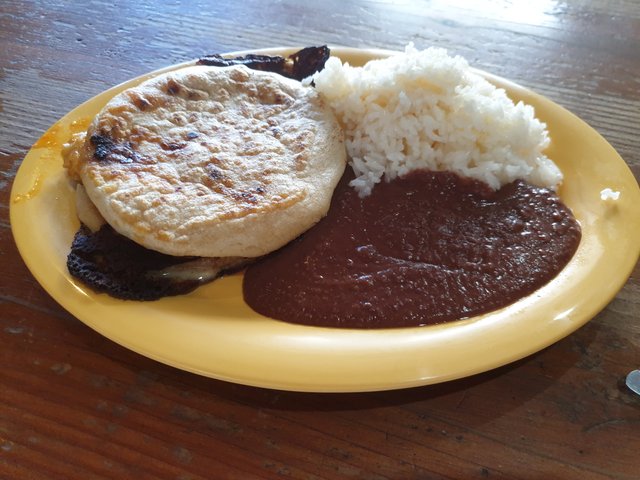 After indulging in some new food it was time to go back to the source where my SF trip began that being Potrero skatepark except this time it will be as the sun sets and carnage from the original Hellride crew ensues.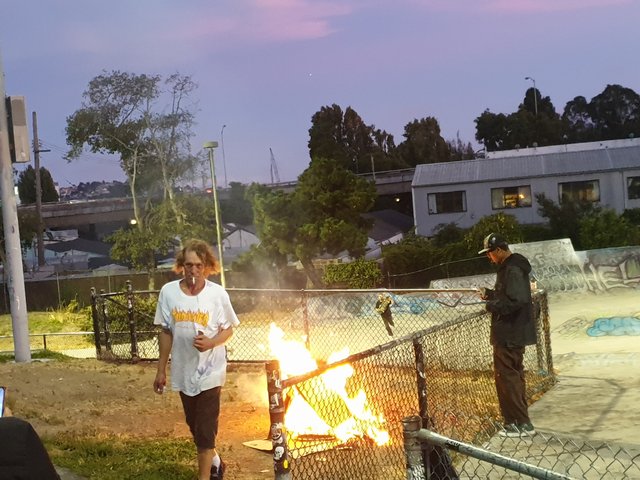 Potrero after dark
Travel tip
If you are going to come to SF be weary of the cheap hotels in Soma and the Tenderlion. These neighbourhoods are notoriously sketchy and basically full of crazy homeless people and junkies. I am ok staying in these areas as I am a skate rat and they don't generally bother me. This is just a word or warning if you book a cheap hotel in that area there is a reason.
And finally
If you can check out the skateboard version of this part of my trip
The song featured in this edit is done by Steemit legend
@carlgnash
and comprised of him finding names of skateboard tricks and then writing a song about it for my trip.
Next stop the Vancouver where I seek the illusive @crimsonclad