Hi everyone!
Welcome to my dCity weekly report!
Last week, my city grew with two Basic Homes and an Apartment. Two more Workers joined my city, together with five Homeless people.
I also organised a Beer Fest, but I had a confusing schedule, and by mistake I had the festival on Friday, instead of Saturday. Therefore, the festival has no contribution to the numbers in this report.
Currently, my city has 168 cards, giving 526 population, 141 popularity, and bringing an daily income of 379 SIM (with subtracting the -17 SIM needed for the social support):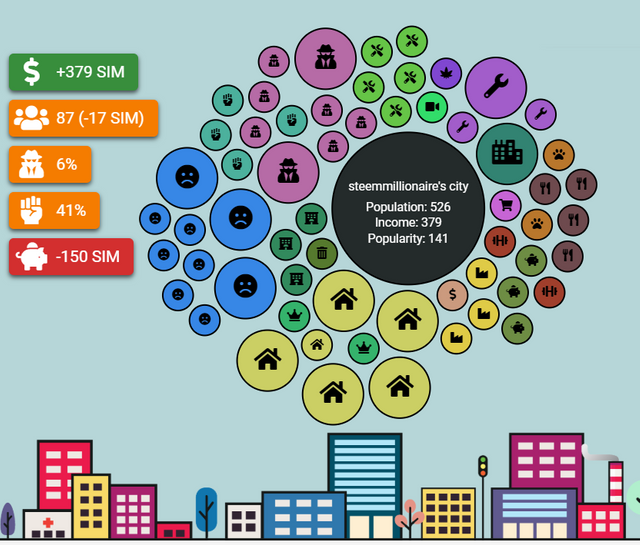 In the ranking, my city is now on the position 101, and qualified for an weekly award of 4.994 STEEM and 3.600 HIVE.