Dear Steemians!
Here we are! It's Sunday again! Seven days have passed and I didn't do much!
Today I wanted to take advantage of this beautiful weather and go out for a coffee!
There was a little problem... I woke up a little groggy and discovered that my butt was in front instead of behind!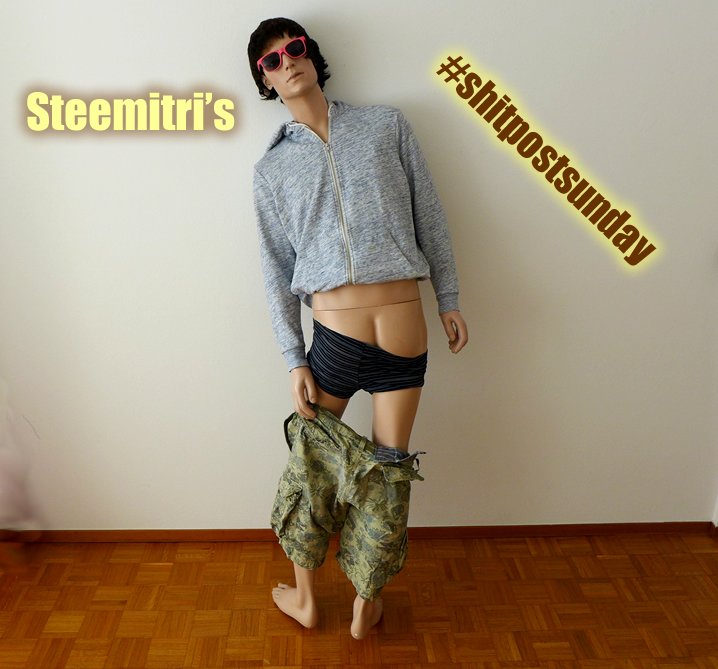 I was shocked!!! I knew what was going on, but I couldn't move or talk!
Sheez, I couldn't even put my pants on!
At least it's the first time that I see my butt from this angle... and I must say I'm in great shape guys!
I shall leave you now, because I feel a little embarrassed and I have to solve this issue!
And what about you? Have you ever woken up with such an ackward feeling?!?!?


Leave your experiences in the comments!
Have a good Sunday!


Steemitri The Mannequin
@steemitri