Gauging Interest in a Possible Steemexplorers Return to the Hive Platform
---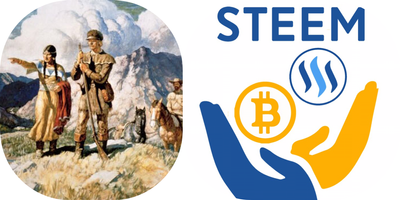 ---
What Is/Was Steemexplorers
Steemexplorers was a discord server created by @jonnyla08 that served as a database containing free and easy to use information on a wealth of services and communities on the Steem blockchain. This server was open to everyone and you could drop by as you pleased to find some things to help yourselves grow your Steemit blog or to help increase upvotes and/or engagement. Steemexplorers also had a FREE upvote bot contained within our discord server which has been sitting idle now for some time. The steemexplorers upvote bot had loads of staked coins for almost every Steem-Engine tribe for added curation benefits and was free to use right through our discord channel at the link below.
Additionally, Steemexplorers provided daily contests for shares of @steembasicincome and continued for over a year giving out hundreds of free SBI shares until we were ultimately chased away from the platform by the excessive and crippling downvoters that were targeting this account.
So why is Steemexplorers posting on Hive? To be perfectly frank, we're not sure we will just yet however the basic premise of what this platform stands for would still be relevant and useful on the hive platform. It's possible we could come back with a new account at which point we might change our name to better align with Hive rather than Steem but that's only if this service were to make a comeback.
This post is also to gauge whether or not users would once again return to Steemexplorers after our departure and would like to see this return. I am also trying to assess if the time investment will be well served if no one were to return. I am also looking to determine whether or not the downvoters that plagued Steemit are now present on the hive platform and whether we can provide our regular giveawats of free SBI shares with the post rewards that are generated from the SBI we currently still hold.
I will collect any information you guys post and watch carefully to see how this post is received and if Steemexplorers does make a comeback and begins to operate on the Hive platform then I will make a follow up post to this to let everyone know.
Feel free to drop your thoughts below or to just share some love or say hi. It's been a while since I've caught up with anyone on here so looking forward to hearing from you all again!
Learn more at our discord at the link below.
---
---