There is a change blowing! For the first time I know of, both twitter and facebook have refused to censor their platforms to help a liberal. This HAS to be a direct result of Alternative media like informationwar and infowars publishing what the MSM avoids!
This is a WIN for alternate media, and the general population; screaming their lungs out for the last 24 hours!
Image from article:
https://www.teaparty.org/epic-facebook-and-twitter-smack-down-pelosis-request-to-delete-trump-video-meme-of-her-tearing-up-sotu-speech-427783/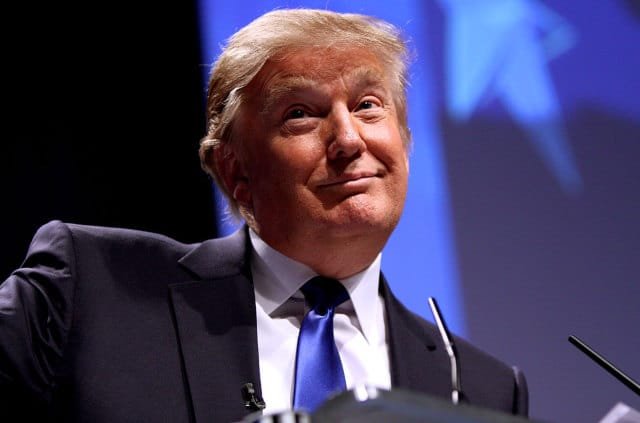 President Trump's response?
I posted on this yesterday:
https://steemit.com/palnet/@smithlabs/due-to-outrage-over-pelosi-s-mutilation-of-the-sotu-speech-she-is-forced-to-order-her-minions-to-hide-the-shreding-videos
Pelosi ordered twitter and facebook to remove the video of her tearing the SOTU speech in half. They actually began removing them, per a reply I got on yesterday's post.
@owasco replied to mme:
Looks like she may have succeeded - I can't play the video embedded in Trump's tweet.
How she could ask that a video showing her doing what anyone watching the SOTU saw her do baffles me. Her supporters shared a video showing her doing it all over Fedbook. They thought it was a classy act, she was a heroine! I was appalled. Childish, undignified, embarrassing, and most definitely pre-planned. I thought she was following the transcript so closely because it told her where to clap, where to sneer, where to stand, and when to tear it up.
How the powers that be could take it down frightens the crap out of me. Who is doing the thinking for us? Who do you think it is?
Article on Pelosi's epic censorship failure:
https://www.teaparty.org/epic-facebook-and-twitter-smack-down-pelosis-request-to-delete-trump-video-meme-of-her-tearing-up-sotu-speech-427783/
She expected adoration for her stunt (she did plan this) and then the backlash started! The heat was extreme enough she went back to the standard play book; and ordered her minions to hide everything.
Alternate media stepped in, and PUBLISHED this fact, and people got MAD! For the first time I am aware of, twitter and facebook ran for cover, and reversed their censorship. The pressure must have been stellar for them to bail on Pelosi!
Tyrant Pelosi demanded Facebook and Twitter take down a very powerful TPUSA video meme tweeted by President Trump of her tearing up his SOTU speech.
President Trump tweeted out the video meme titled, 'Powerful American Stories RIPPED To Shreds By Nancy Pelosi.'
She was planning on disrespecting President Trump; not understand that she was also disrespecting the good people referred to in this speech.
The video, which can be viewed below, showed Pelosi ripping up Trump's SOTU speech every time President Trump honored a powerful American story on Tuesday evening.
Pelosi is an evil, calculating, witch and lashed out at reporters who suggested her ripping up the SOTU speech backfired.
The tyrant then demanded the video be taken down.
The scary part is that she expected them to comply, and they expected NO trouble in doing so! When they began to get heat, the ran and hid...and refused to obey. It will be interesting to see what this refusal cost them later.
CNBC reported:
Both Facebook and Twitter decided against removing the Trump video, although the companies cited different reasons for their decisions.
Andy Stone, a Facebook spokesman, replied to Hammill on Twitter: "Sorry, are you suggesting the President didn't make those remarks and the Speaker didn't rip the speech?"
Hammill fired back: "What planet are you living on? This is deceptively altered. Take it down."
In the end, both Facebook and Twitter declined to remove the Trump campaign post, citing corporate policies.
Facebook's Stone told CNBC, "I can confirm for you that the video doesn't violate our policies."
Hammill (Pelosi's puppet) is unhappy, but the good guys win this time