So, what does it take to become person of the year?
Time Person Of The Year (Wikipedia)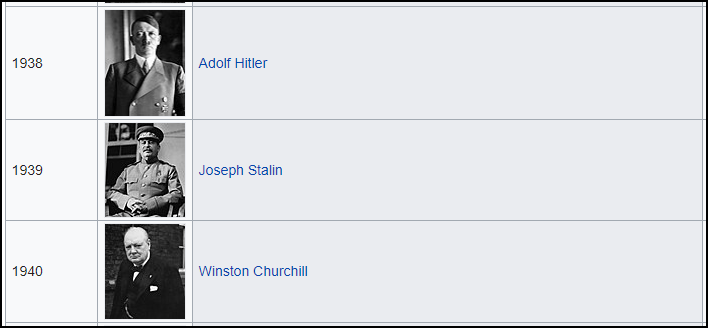 Well.. the lines are kinda blurred...
1938's person of the year caused a holocaust and a world war after getting announced "person of the year".
While 1938's person of the year was a fascist dictator, 1939's person of the year was leader of the USSR's communist party. And was not a dictator.
In a bizarre turn of events, 1940's person of the year is at war with 1938's man of the year. How does this work? Is it like a heavyweight title or something?
---
Rather ironically, only 10 years prior, TIME had announced a modern, universal symbol for peace as their man of the year...


---
Over the next few decades, we will see a number of corrupt politicians make it as TIME's person of the year:


The nixon administration (twice (in a row)). He actually got nominated during the Watergate scandal so good job there TIME mate.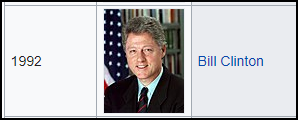 Impeached for sexual harassment and various other sex scandals.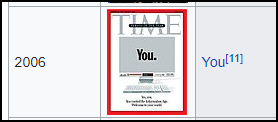 This deplorable scumbag.

The man who single-handedley commandeered the whole of Russia with his mates, making himself into possibly the richest, most powerful person on earth.

A well known reptile with plans for world domination.

Vlads American pen-pal.
---
In 1982, the person of the year wasn't even a person.


---
In conclusion
Do not trust a TIME magazine editor as a good judge of character.