This is my Week 16 review of the Fantasy Premier League results. My team scored 45 points, quite a bit below the average score of 54.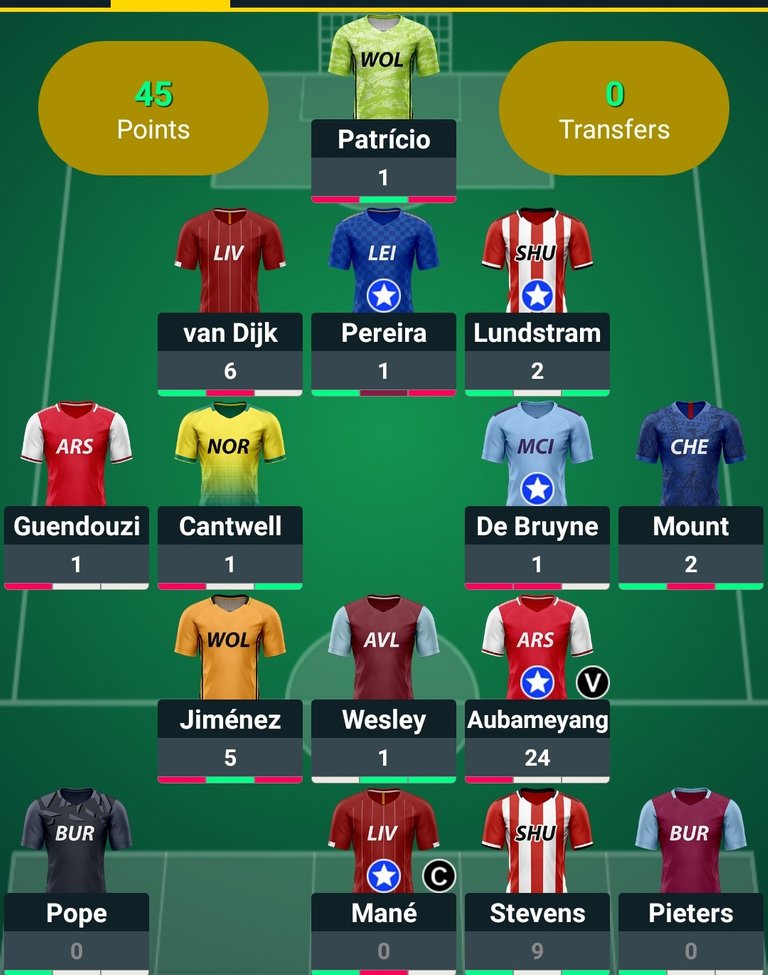 Ups
I've always had this captain nemesis where I always choose the wrong captain. Mane was supposed to be my captain but he didn't play so my vice captain Aubameyang moved up the ranks and gained 12 points, doubling up to 24. Now that's what I call results.
Downs
The first player on my bench was Guendouzi, he come on at 86 minutes to replace Mane and scored a massive 1 point. The second guy on my bench was Stevens, who didn't get a chance to come onto the field. He scored 9 points!
The rest of my squad managed 21 points between them, less than the 24 scored by Auba.
Another disaster week.
League position
SportstalkSocial League 43/108 ⬇️
Steem Fantasy League 66/211 ⬇️