This is my review for week 15, the mid week matches of the Premier League. My team scored 51 points two above the average score of 49.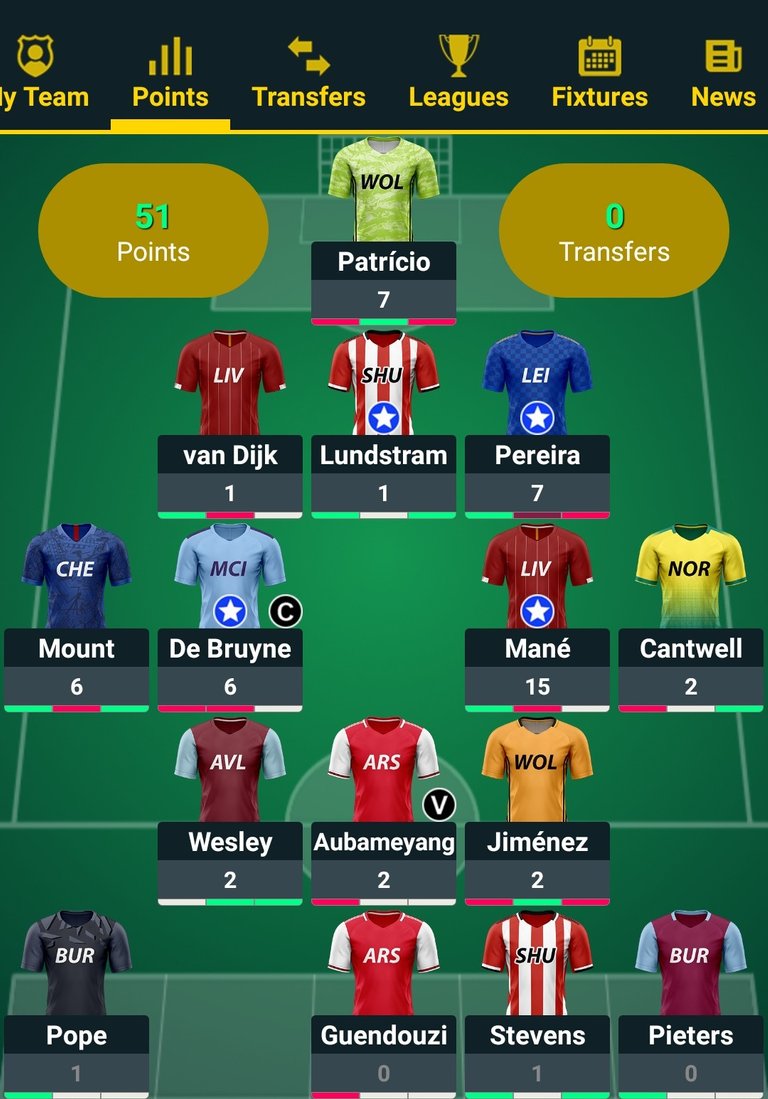 Ups
In week 15 I swapped Patricio for my normal goalie Pope. That turned out a good move as he got 7 points as opposed to 1 for Pope.
Downs
Man City won 5 - 2 over Burnley but De Bruyne my captain didn't even get points for any assist, let along a goal. Total disaster.
Arsenal still haven't managed to win a match, that's 9 in a row now.
Next week
Week 16 has just started, let's see if I can do better. One can only hope.
League position
SportstalkSocial League 35/108 ⬇️
Steem Fantasy League 57/211 ⬇️