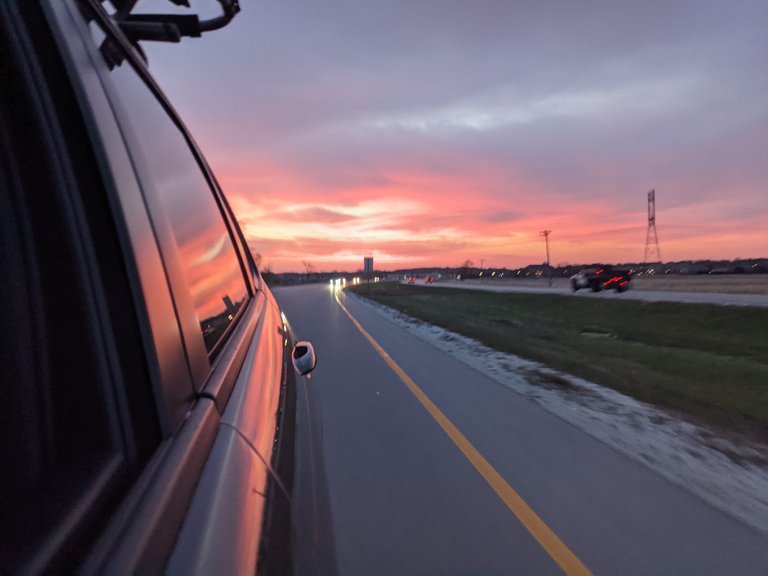 The sun was coming up as I was heading into work this morning, and it looked lovely behind me for the entire drive. Somehow, there's a photo taken from the driver's side of my Jeep. I assure you I did not take this photo while I was driving. It must have been a poltergeist situation.
When I got to work, I took another photo in the parking lot because it looked so pink and different than usual.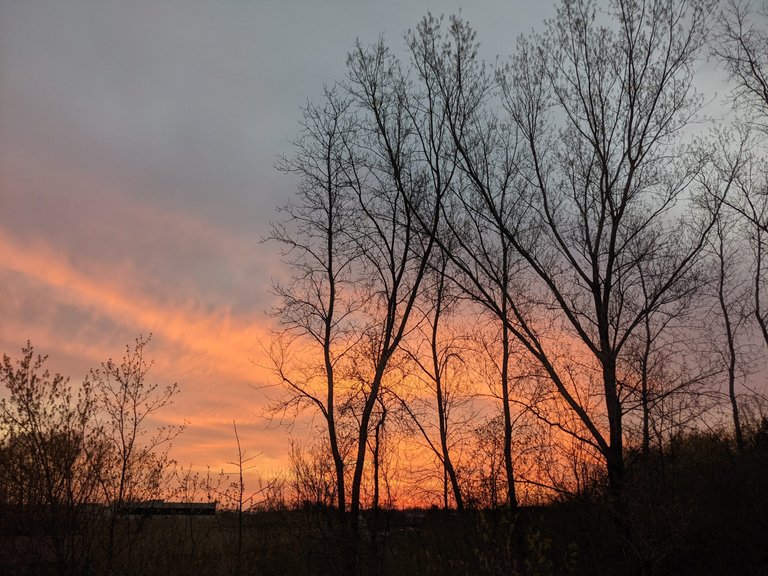 I took these yesterday, but I didn't get around to posting them until today. I've been really lazy about posting, but I'm trying to get better. There was a death in the family and dealing with that knocked the wind out of me a little bit. I'm starting to feel a little more normal now, though.
---
Posted from my blog with Exxp : https://sharkthelion.com/the-sun-rose-like-it-was-excited-about-friday/
---