One of the must famous place in orissa, puri. Its famous for Lord Jagannath.
Every year during car festival, crores of people come to orissa to visit puri.
He stays with lord balaram and sister subhadra in the temple.
Here is the pic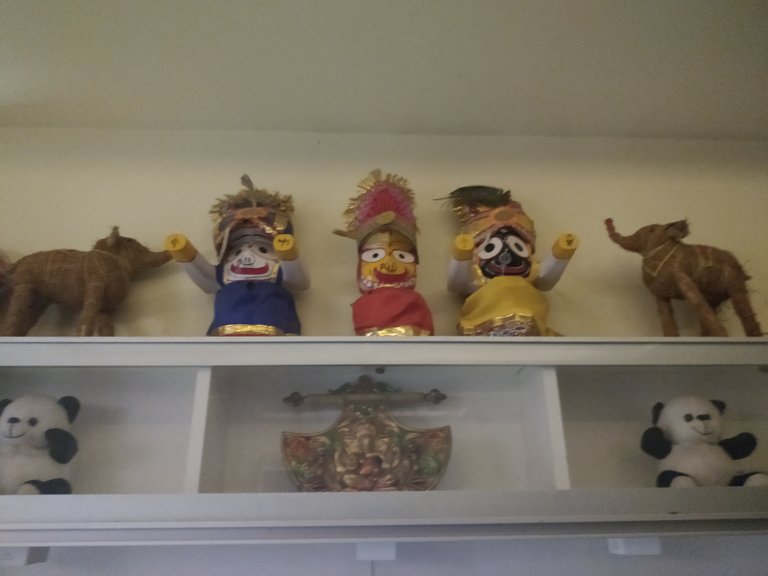 He is in black and without eyelid.