Hi all,
INDIA has the largest rail network in the world. Still the trail travelers are to high and it's really difficult to board on Indian train.
Journey with small children or family is very difficult.
Though the situation is slowly improving now a days, still many improvements has to come.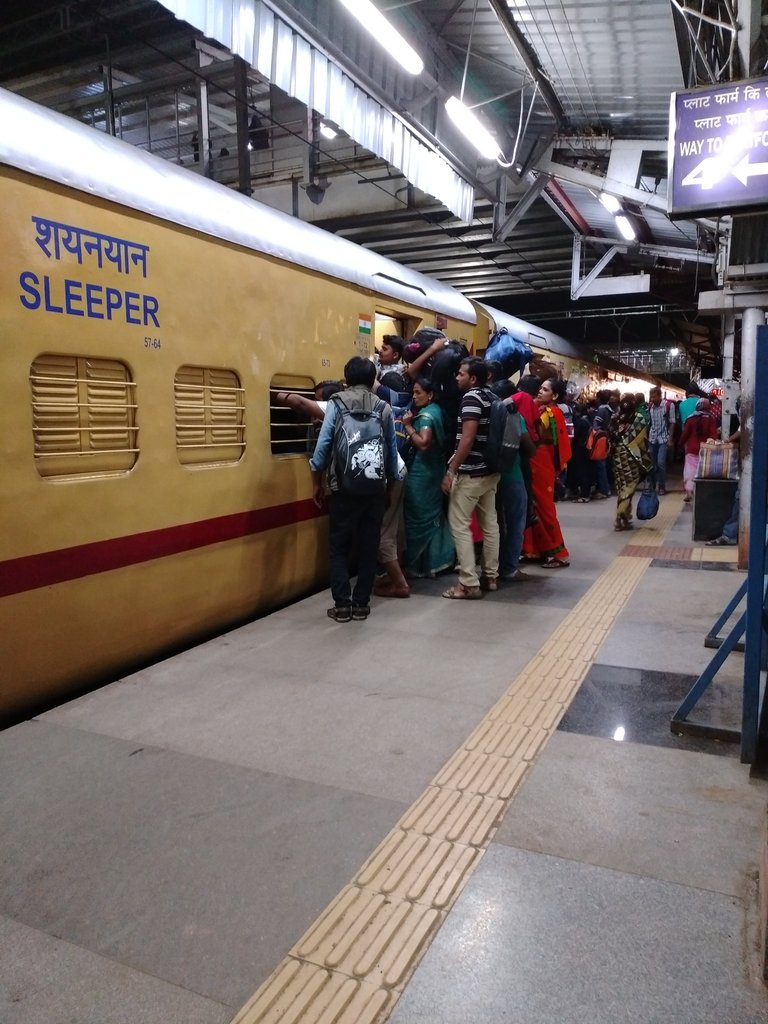 This is a picture I took in a running train.
People are hanging in the door handle, which is really dangerous.
Government should ban such things to reduce the trail accidents.