Good morning everyone,
yesterday evening I got a message that I one of my planets in NextColony has been attacked. @raphaelle has attacked my planet Kappa and made quite a big loot - I was busy coding the last days and did not make it to use my resources or explore.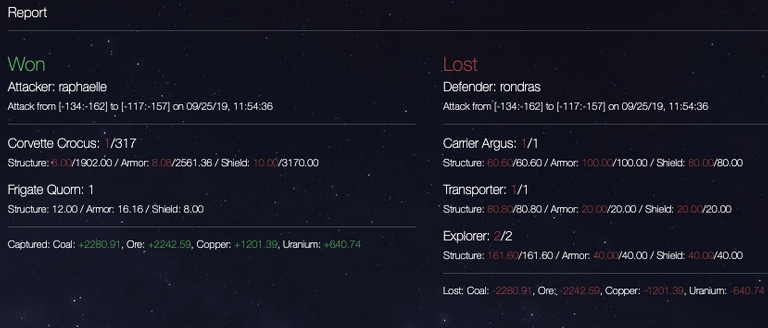 Auch, that hurt. However, I am not angry about this attack - not at all. Actually, I am quite happy...
As a founder of the game I thought that it would be inappropriate to attack other users - but if somebody attacks me, I feel free to strike back. And this is what I will do. But no worries, @raphaelle, if you want a truth or even peace, I will be the last not to accept it.
All the best,
Timim