69 is a fun number, unless it is your steem rep and you are hanging there for EONS waiting for it to tick over to 70. You know I still don't know how rep is calculated? Nup. In fact, being 70 doesn't automatically grant me knowledge of all the mysterious corners of the steemiverse. Just when I think I have explored everything, I turn a corner and there's a new cool thing happening. The sands shift. It is what I LOVE about the place - never a dull moment, unless it's an Actifit post (sorry Actifitters) which I generally baulk at - but then, each to his own. The other cool aspect to Steem is that there's something for everyone. We all have our subjective lens by which we find our interests and organise by tribe.
Forgive me if this post is a little bit of a ramble - I rarely post my thoughts about Steem, but felt that turning 70 might be a good opportunity to reflect. Plus, I include some bird pictures, because birds rock, and I have no stylish pictures of my own to share today.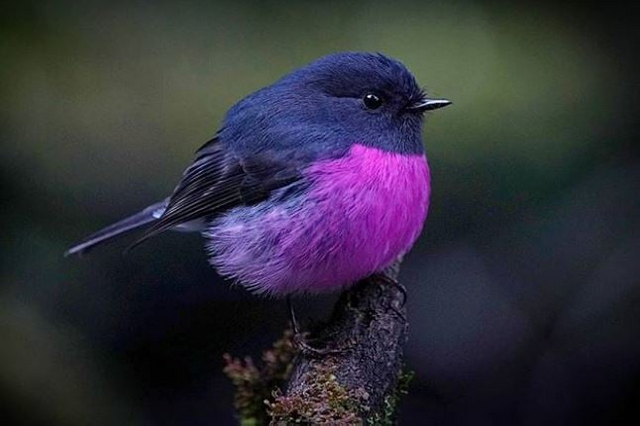 Pink Robin, Otways, Victoria
On Circle Jerks
I still don't entirely get the phrase nor the hate. It's awfully euphemistic and gag worthy. Definitely a vehement insult. Yet, what is wrong with supporting your friends? Isn't that what tribes are for? It seems to me a kind of jealousy. Saying that, I did get called a circle jerker once and felt mortally wounded, since I work my ass off on a tribe to help people feel supported and gain them upvotes for decent content. Bawling, sobbing emoji. Plus a screw you emoji. Oh, and I spread my vote around. @abh12345 has pie charts to prove it. I feel nothing but relief to see such proof.
On Engagement
Speaking of @abh12345, if you are new here, join the Enagement Leagues. It's a fun way to be accountable for your engagement and you can win steem. Not that steem should be the only motivator.
Honestly, engaging every day is exhausting. I don't know how some keep up the pace they do! After a nearly two years here I am calming down on that front. However, I insist on commenting where I can. Don't scroll past the little guy - people love being SEEN. Don't underestimate how important YOUR comment is. This is a social media, folks. Be social - but dont apologise if you arent, because Life.
Spam is Not Engagement
Spam is the devil's spawn. Nothing like seeing ten notifications on a post you have sweated over to feel deflated because they are all impersonal advertisements or tokens. It's just clutter. Messes with my Libran desire for beauty and harmony. Wallet spam is okay though. It is a bit like sweeping mess under the carpet. I can ignore it there. Do I sound snarky? I probably am, but I hate how the internet has become a place to recruit, market and advertise. I get we need to do that, but let's do it in a more personal way at least, and considerate. Like junk mail in your letterbox, spam just bugs me.
On Tribes & Tokens
Sell the ones you don't care about and power up the Steem. Stake the ones you do and use their front ends to post from when appropriate. Keep the front ends bookmarked so you can easily flip between them. Oh and use KEYCHAIN... it makes life infinitely easier. I just transferred all my bookmarks from Chrome to Brave, installed keychain and Ecosia as my search engine and am feeeling good.
But tribes are fun. It's just another way to make the place entertaining and bring a sense of community love. Tokens might be worth something. But I see real value in the front ends because they can be gateways to Steem. Say you are a herbalist and see a post on Facebook someonehas shared from www.naturalmedicine.io rather than a steemlink. Might this be the entry point for them to this blockchain? Or if you are into crypto or finances and come across Steemleo?
We all need to do our bit to onboard. I just got a heap of business cards printed for this reason. They will be pinned to every noticeboard I find and left on tables in cafes and bars. Oh, and if you're a tribe owner with a front end, consider putting a 'Free Accounts' post in your Updates log side bar. We did this two days ago and we had one person email us for sign up, and they now have an account! In fact, we've onboarded three people in the last two weeks - small fry I know, but it feels like progress. I feel like we're doing something pro-active at least!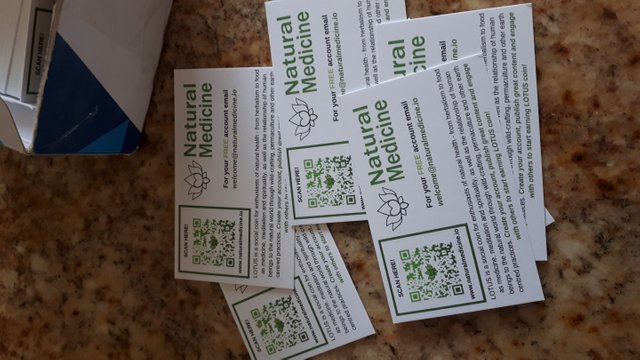 The Content Conundrum & Personal Responsibility
I like to think I post decent content. I write with the knowledge that if someone stumbles here from outside, they get a good impression. If there is decent content in the niche tribes, then we might attract other good content curators here too, which we need to create a good impression.
However, I understand that recieving .02 on your content can be deflating, especially when measured against another who may have got far more for what appears to be a blurry picture of a cat and five lines with ten typos and two year old grammar. This can lead to a screw you attitude where you also post crap because what the hell right, they did?
To that I say, in a motherly way, if so and so jumped off a cliff, would you? Or, be the change you wish to see in the world. You are responsible for setting a good example of what this place can be.
You cannot moan about what you hate here without being accountable for your own behaviour on the blockchain. Moaning gets you nowhere. Swallow that shit. Figure out why you feel so miffed. Write an intelligent post about it inviting conversation, then let it go. Better yet, re-assess why you are here.
Build a great looking place, and they'll come. That's good for all of us. And it's down to all of us. Even you.
Why Are You Here, Anyway?
If it is to get rich quick, forget it. But if it's to be part of a grand experiment and meet some super cool people whilst flicking a big middle finger to Facebook, maybe you can forget about the rewards and be grateful you got anything at all for your blurry picture of tacos, because no one paid you anything on Instagram for that. Nada. Zilch. Not a brass razoo.
Here, we can share what we like without censorship and that is amazing. No one is algorithing our asses to decide what content we see and how. Support this vision for a free internet space and don't leave just because the price drops. Be part of the change. Post here once a month if you want, but by being here you support a vision for new economies and new ways of organising information based on the grand idea of decentralisation. That's worth fighting for. I realise Facebook might be where you can advertise your business, but post here too. Don't just feed the big guys.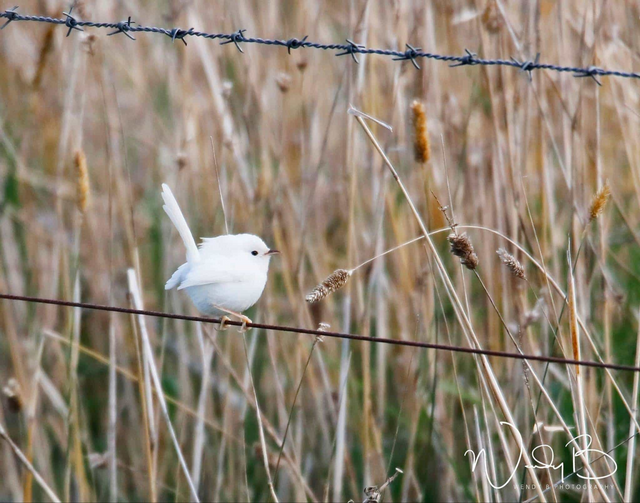 White Fairy Wren, Otways
On The Upcoming Communities
Communities rock in general, and we all know it, so I'm not going to wax lyrical about how I came for the crypto and stayed for the love.
I have been beta testing the new communities feature on Steem and it's pretty cool. Pretty basic, but pretty cool. I don't think it will be ground breaking, but it's a start. The Natural Medicine community has been formed and all are welcome.
The main feature I see is that you can choose to post to the community members instead of the whole of Steem, so only people in that community can see it. That's going to be great for pulling things off Discord, where lots of cool conversations happen, and onto the Blockchain, where you might get rewarded for these interactions!
What I would like to see (tagging @crimsonclad & @quochuy here in hopes the message might be passed on, though I'm sure they're already onto it - big up the witnesses for all they do) is:
tags for community posts so that it's easy to find conversations. For example, if I post in Natural Medicine: 'what are the best herbs for a cold and flu' I could tag it #colds, so that anyone can look up this conversation within the community.
a longer post payout for community conversations - say 10 days?
more customisable, i.e admins could upload images or advertisements in the side bar particular to their tribe
a way to search for tribes by tag
a way to vet, block or kick members not towing the community guidelines.
It's all great for Steem though - glad to see some big changes to the front end.
Big Up Steempeak
I've been an utter fan of Steempeak since the beginning - thanks @jarvie, @asgarth, and everyone else working on this gorgeous, intuitive front end. Not only is it pretty, it's functional and I appreciate all the features they keep adding. If you're not on Steempeak, why not? Setting them as part beneficiary to this post in gratitude.
Big Up Curators, Devs, Witnesses - and Everyone
I love the lotus curators for Natural Medicine - I only wish we could pay them more for what they do. Curators for all tribes need more recognition for the love they spread. Thankyou! And thanks to all the amazing folk that are creating, innovating, writing and commenting - this is truly an ecosystem with many, many parts making a wonderful whole and EVERYONE is part of that, from the tiniest redfish to the biggest whale. Awesome to see the whales and the bidbot accounts spreading the love a little more - it's a reason some of us have stuck around.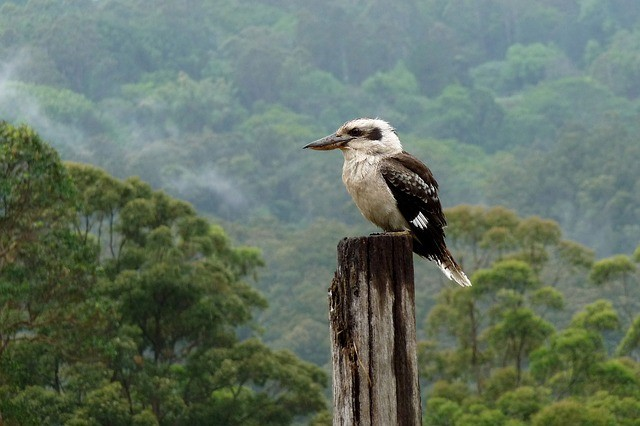 Kookaburra, Australia
On Downvoting
Okay, it has it's place. Be an asshole and prepare to be downvoted by the masses. But I've come to think it's just an opportunity for people to be assholes. If you dislike what people are doing, say it to their face. Have a conversation about it. You know, like 'please don't use our particular tag for this content that has nothing to do with the tag' or 'hey man, liked your idea, but try using original images or credit the work of others'. And if they keep being an asshole, THEN you can downvote them. But the downvoting system has just created trolls with alt accounts going around bullying each other, and that sucks, especially for new users. And the whole downvoting for SBI? That's just shitty. I don't care about a few downvotes (eek - feeling like I'm inviting hell to rain down on me for that one) but new users might, and that's just really, really detrimental to this platform. I hate steem politics. There's some awful behaviour here, but I do tend to ignore it by scrolling on by and focussing my energy on the good stuff, and it's worked for me so far. So if you ARE affected by this kind of behaviour, just refocus your attention. You can definitely have an amazing steem experience without it.
Am I Gonna Stick Around?
I'm off travelling next year and there's a big part of me that wants to go tech free. But I can't imagine myself without Steem - it's part of the fabric of my life. I genuinely feel deep affection for the place and everyone in it. Maybe I'll only post once a week or once a fortnight, I don't know. It'd be nice to go offline for a bit. But that'll have nothing to do with a lack of faith in Steem. I love this place and ain't going nowhere. The ship ain't sinking folks as long as you stay onboard and keep being awesome.
How are you feeling about Steem right now? What thoughts do you have about this crazy social media of ours?