Winged Shadows and Red Petals
red poppies
blue freesia sprig
ice pierces the heat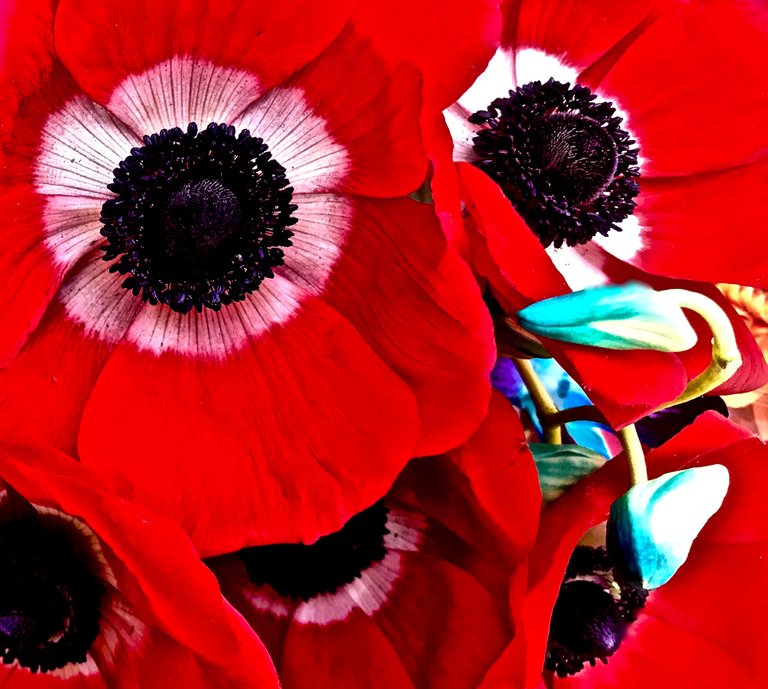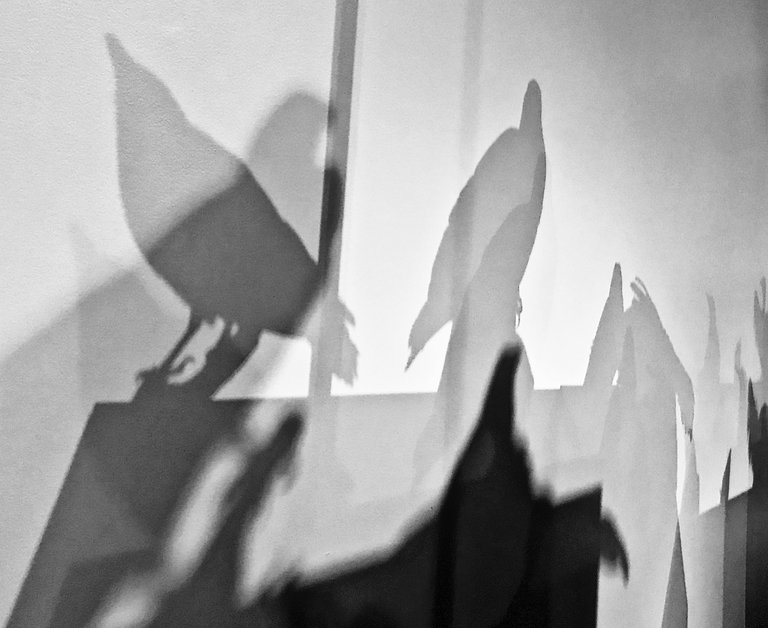 Today's post is all about mixing the cold with the hot and the muted with the bright. It is of course #redmonday and also #monochromemonday on the steem blockchain. What better monochomre subject can there be but shadows? @melinda010100 just also happens to be hosting her fantastic weekly #shadowcontest.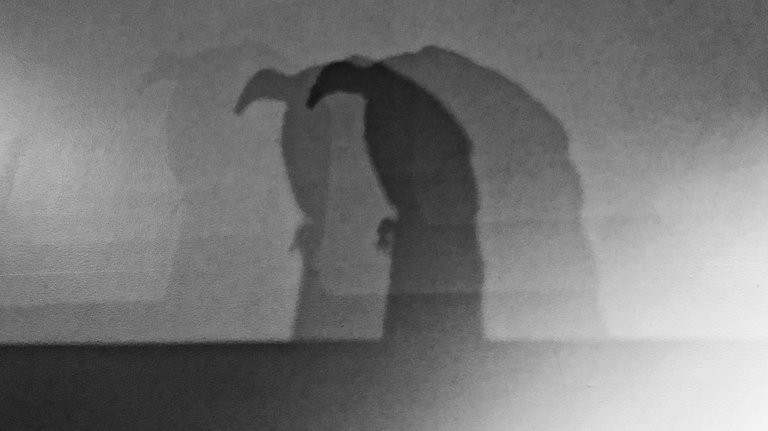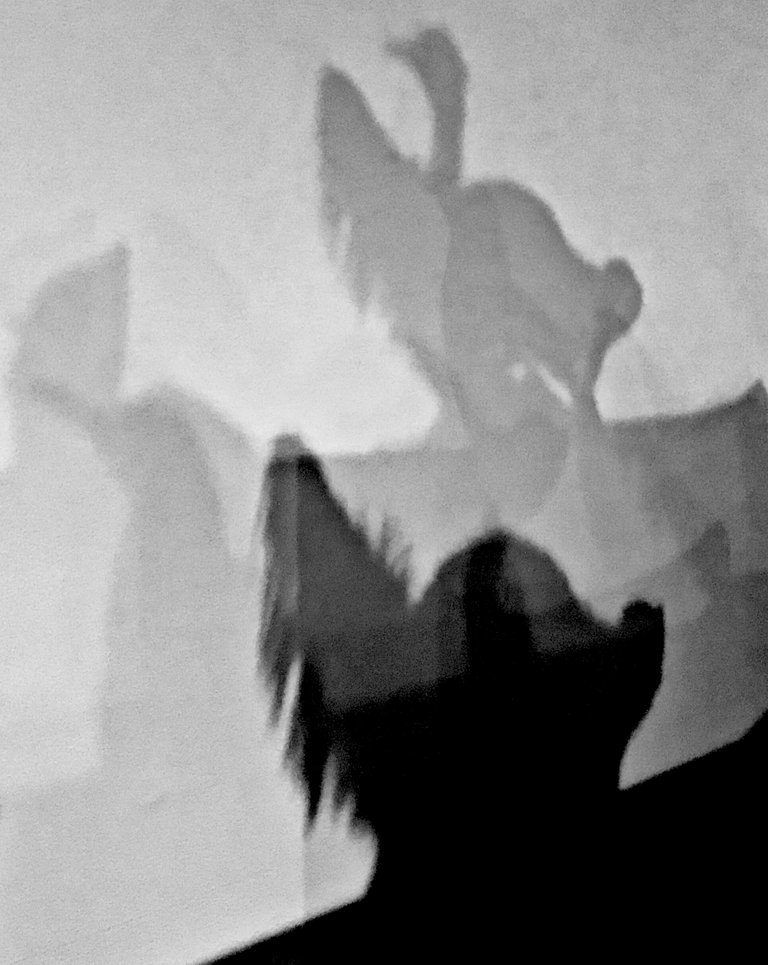 And so do I got shadows. Bird shadows to be exact. Tons of them. The Museum of Vancouver is hosting the Wild Things, a collection of poetry, installation art, and taxidermy, of course. As you do.
I complain birds never stand still long enough for me to get any good shots. Melinda gets them by the dozen. But I found a loop hole around my limitations. The show's shadows were an exhibit in themselves. Mulitple light sources served to double, triple, quadruple even the dark forms. The vulture above looks like a line of hunched-over old men.
You got shadows overlapping shadows and even a fluffy-tailed squirrel makes a cameo over on the right. He somehow manages to look menacing with the magic monochrome.
Too much dark ... let's throw in some more color for kicks.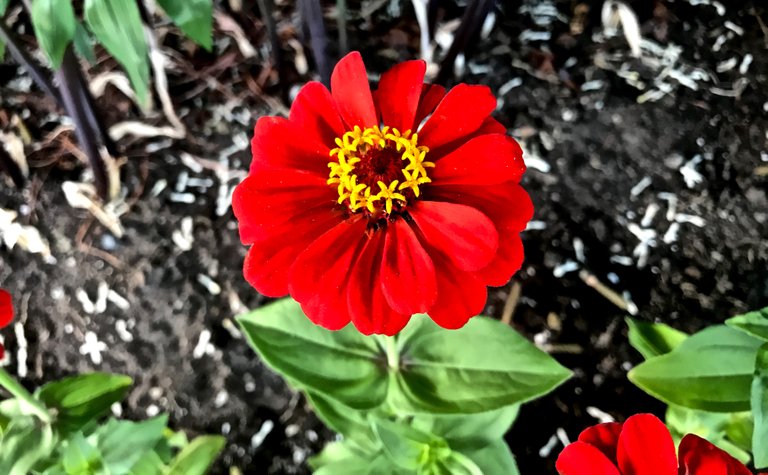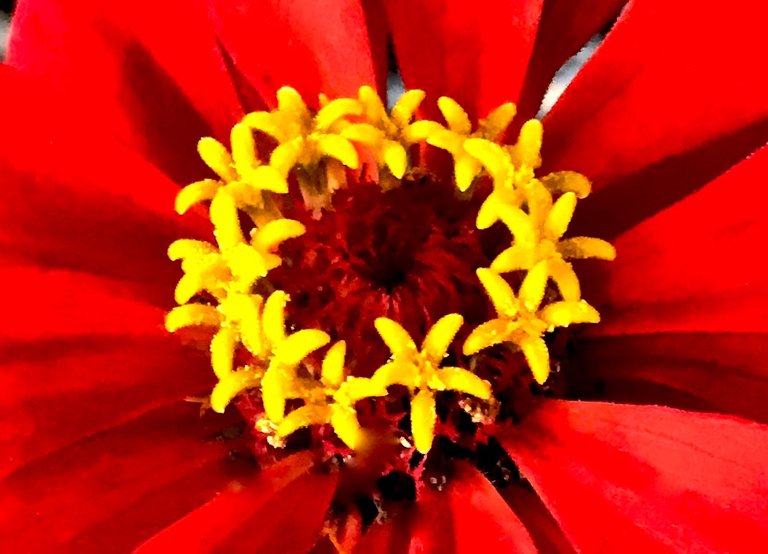 red dahlia
unfolds her frills
stars dance around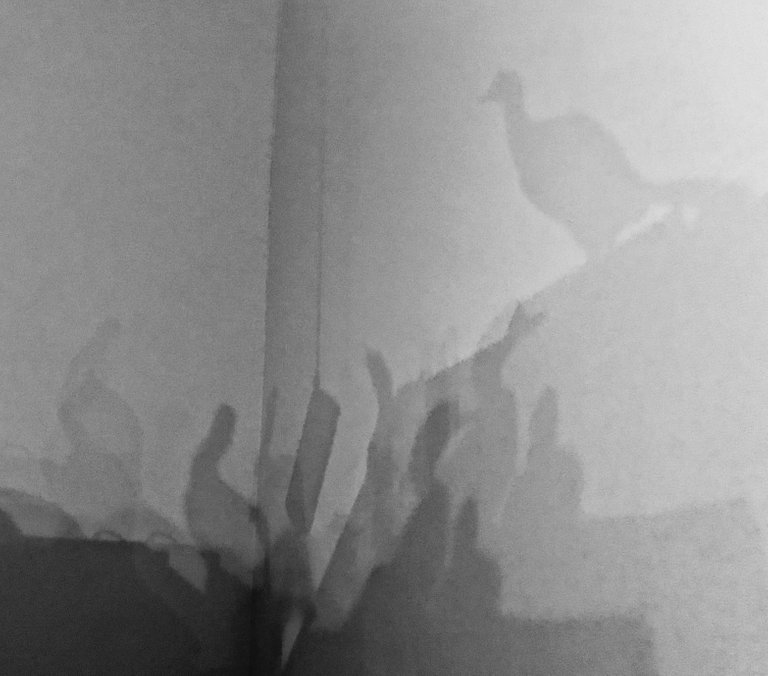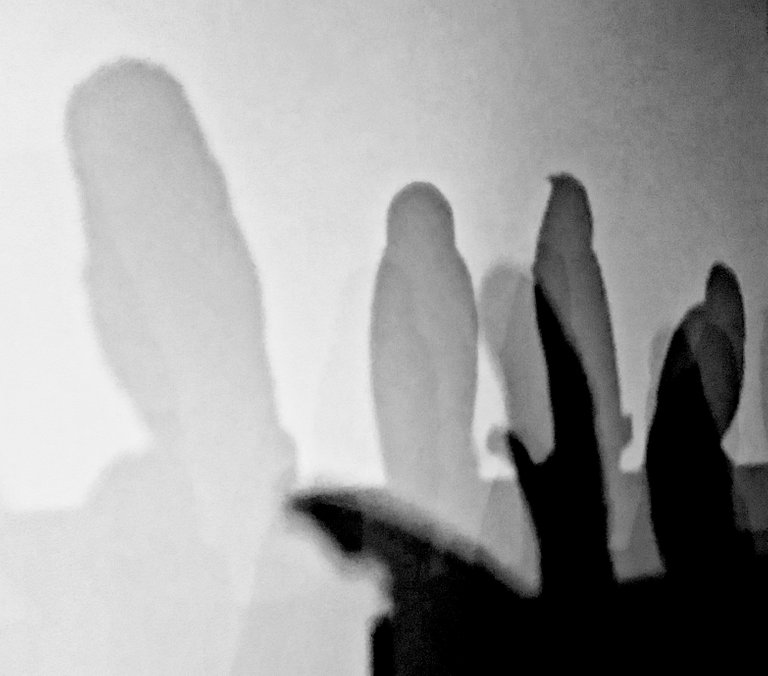 Alright, steemians. Now I am going to need your helps. Which bird shadow picture should I enter? Melinda? What. That's cheating. Well then. don't tell me what you think.
There is still time to enter.
I will close out with one last shot of red.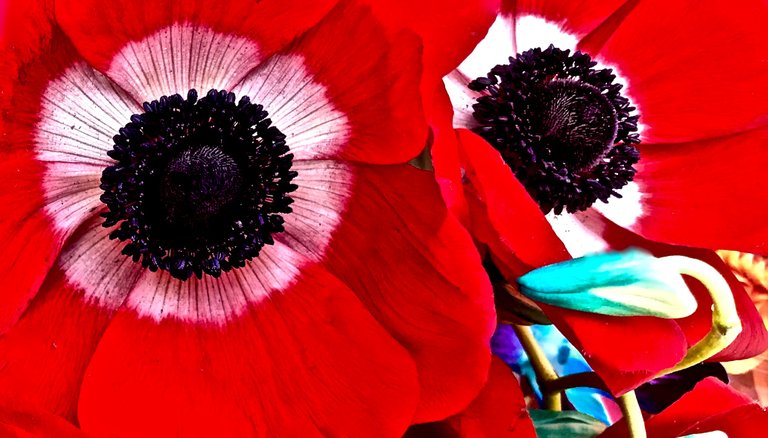 All photos are my own.