The Sky Consumed The City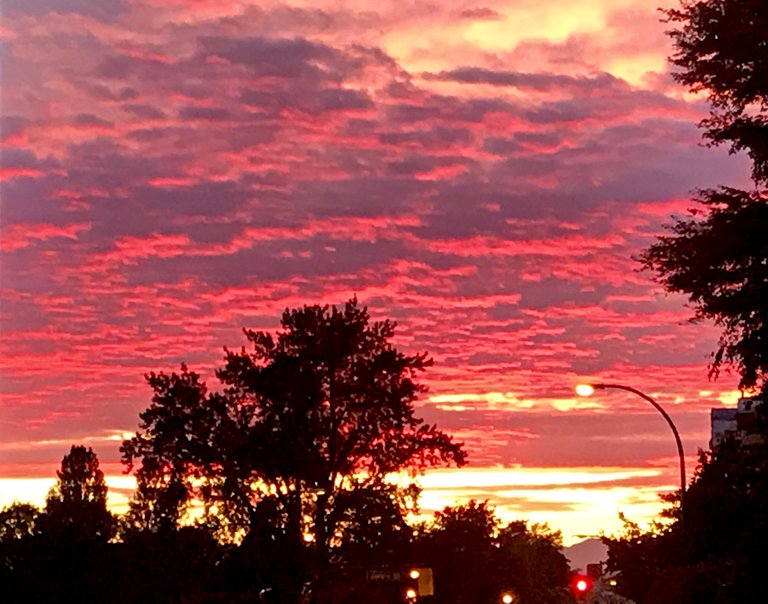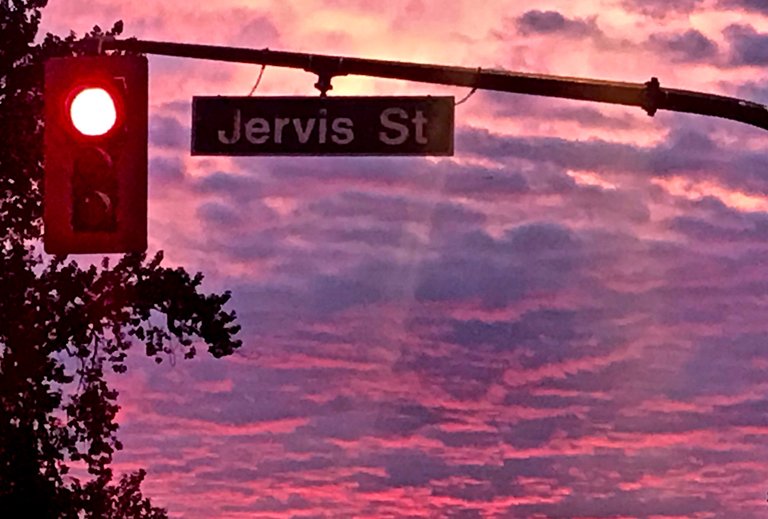 an urban sunset
the sky consumed the city
under its blood ribs
***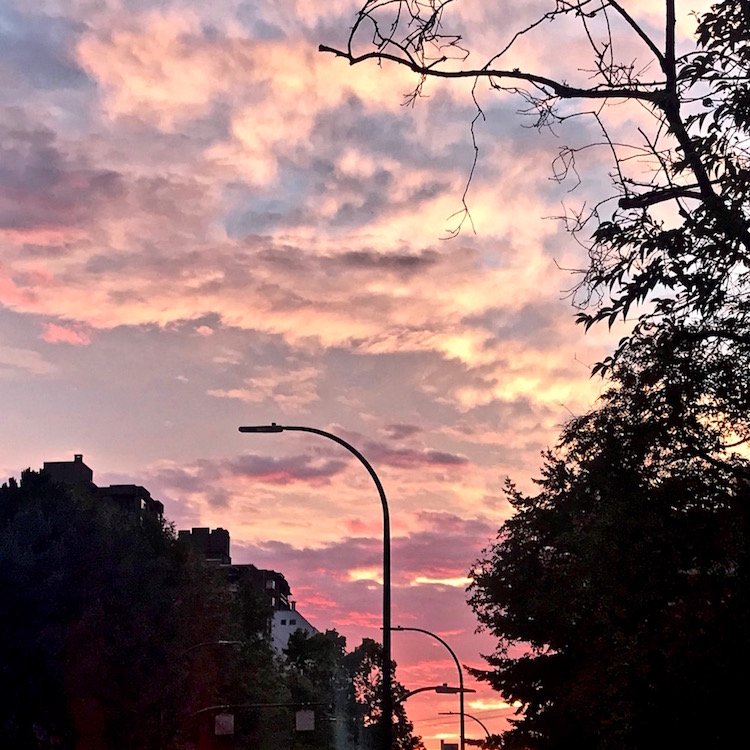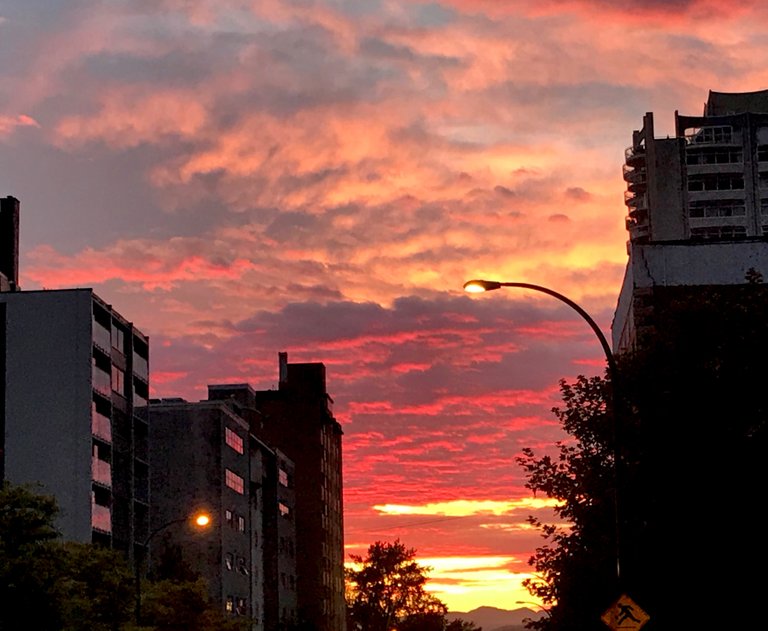 It all started innocent enough. Even delicate and muted. A sky Goya could have painted was heralding in the approaching twilight. Then things began to simmer at the horizon. The sun was not going to go quietly. A band of heavy clouds were lit with the hues of desire. It was time to consume ... everyone's attention.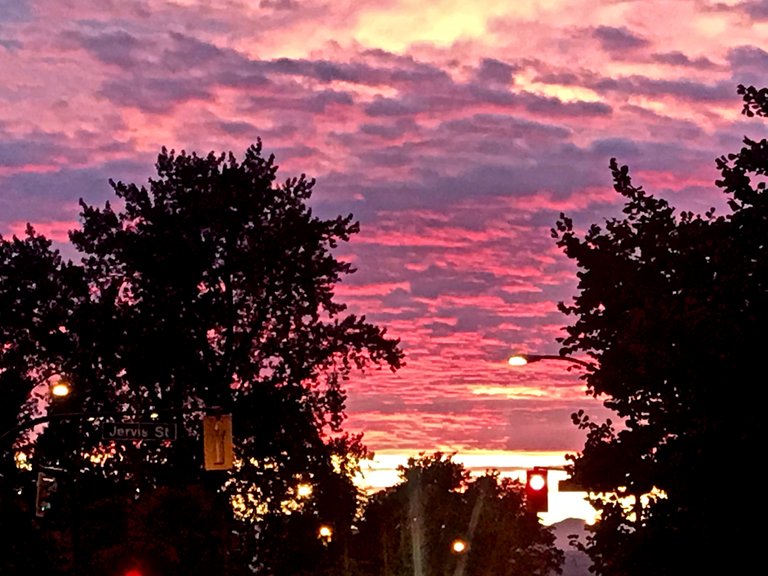 No, folks. I have yet to show you a #funkyedit. In fact, my shots have not done the sky justice. Vancouver was treated to the most beautiful sunset a few night past. My steemian brain went, there is Sunday's post.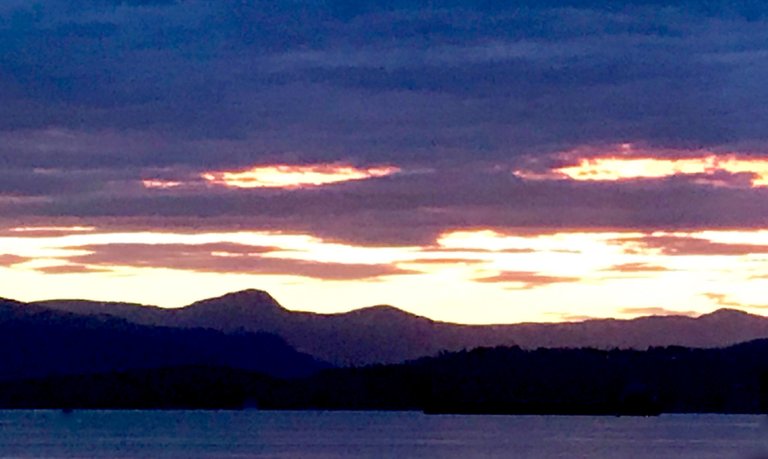 Alas, the sun is a performace artist. The sky continually changes. Darkness began its fire swallowing antics. The curtain lowered. Shadows grew deep. The city survived another day and this is when the funky truly begins.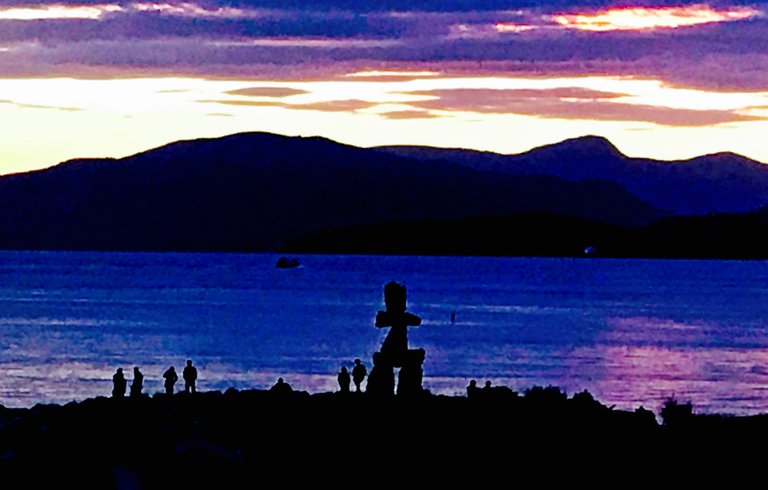 I hope you enjoyed my sublime, beautiful, and funky Sunday. The host of the day are @coff33a, @ace108 and @krazypoet, respectively.
All photos are my own.