Strokes and Crescendos
On display currently at the Vancouver Art Gallery is a small showcase of some of Emily Carr's (1871-1945) best work from the 1930s.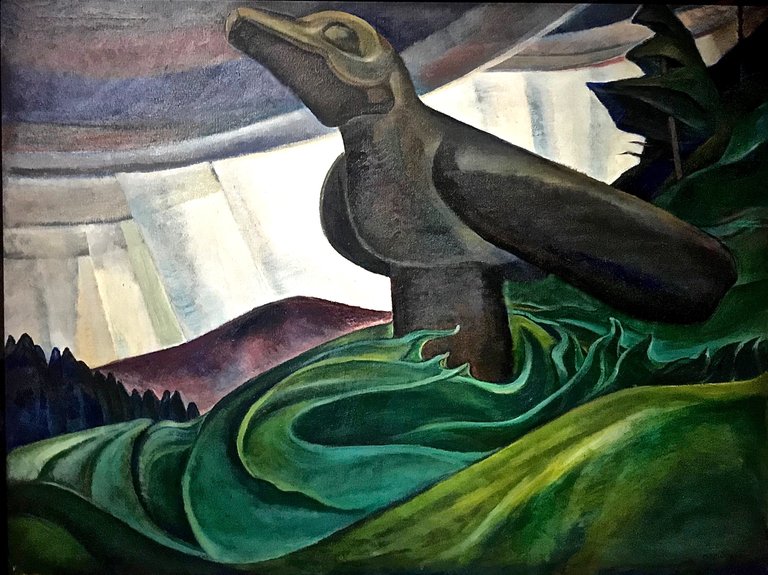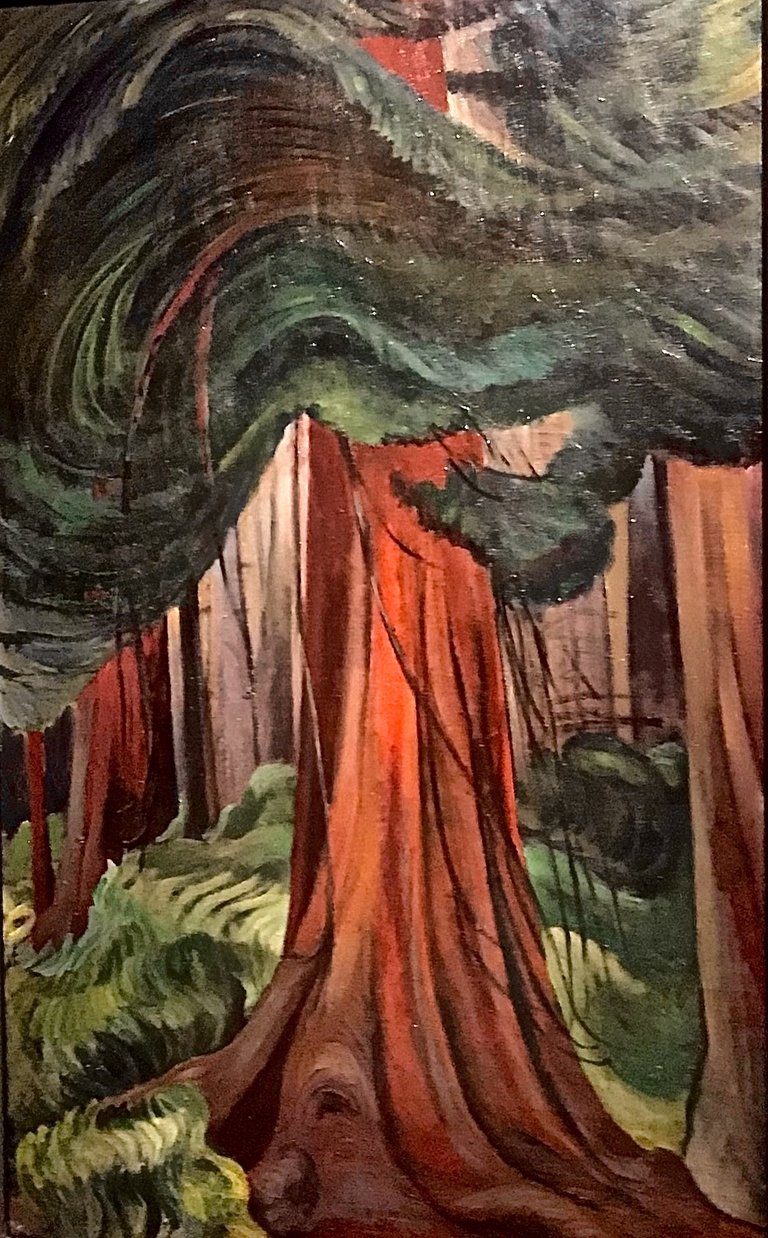 Featured above is BIg Raven (1931). The forest is a surging ocean of green. The totemic raven stands buttressed against the storm and focused on an oppressive sky. The horizon promises respite. Approaching light beams fall in abstract swathes. They are sure to calm the tempest.
To the left is Red Cedar (1931). Forest movement is again represented as waves or even banks of swiftly moving clouds. The tree boughs undulate and crest in colors not dissimilar to the surf on a cold Pacific Northwest winter day. The grasses ripple. The tree trunk appears more solid and even pleated before reaching roots that flow languidly into the underbrush.
The surreal world of the temperate rainforest melds into one with the surrounding ocean.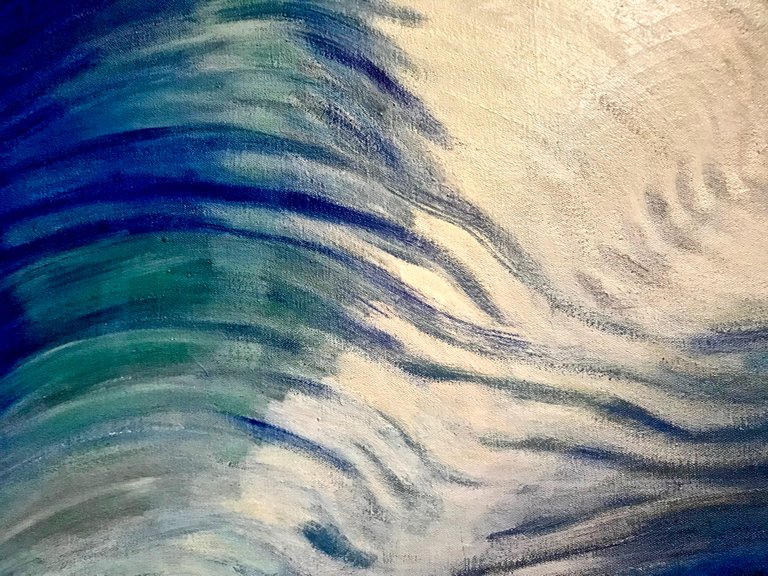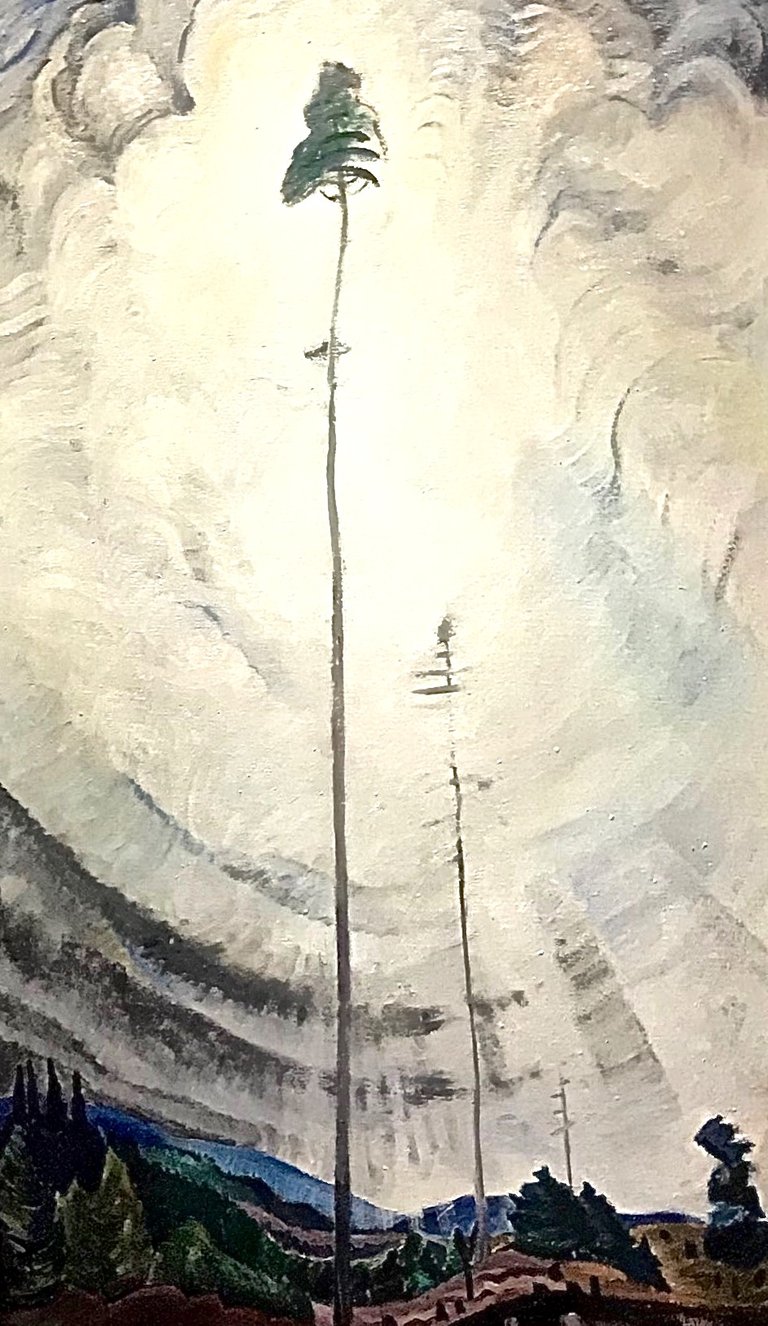 Scorned as Timber, Beloved to the sky was completed in 1935. The work depicts the trees cast aside as unsuitable for commercial use by the lumber industry. They remain rooted and alive if sparsely vegetated. The trees emit their own light and brighten a cloudy sky. They are haloed. These blessed rejects will be the source of new life and regrowth as they reseed a barren forest.
Finally, we have Above the Gravel Pit from 1937. It features a swirling almost iridescent sky. One cannot help but think of Van Gogh's Starry Night. Emily, however, painted a majestic and whimsical sky over a gravel pit and not an idyllic​ French town. The strokes​ used for the earth strike a cohesive beat with the waves of the air. We sense the land is stripped but not silenced. Everything vibrates on the wind. Nature is warming up to compose new strains and crescendos.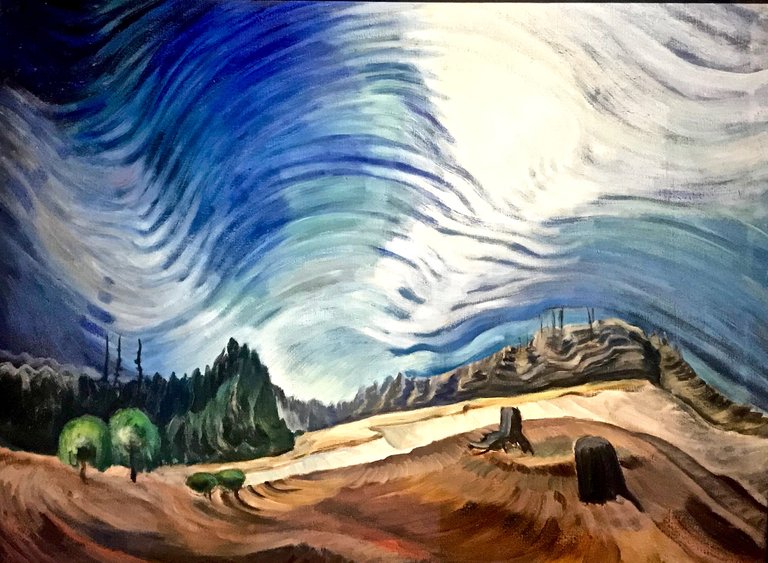 A thank you to @dswigle. The indefatigable host of #marketfriday. All photos are my own.