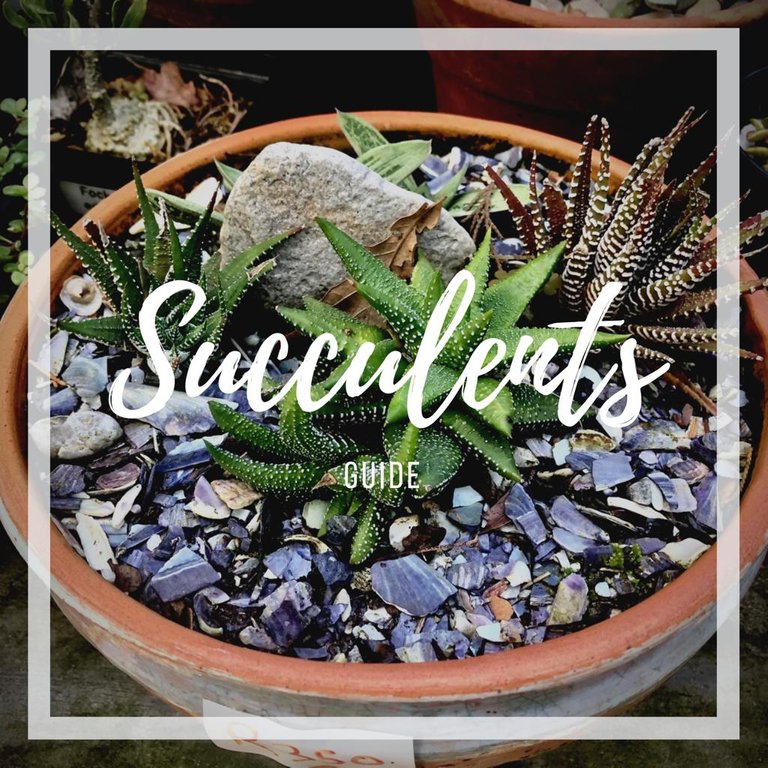 If you love plants and gardening like I do, you will probably have some succulents in your collection. Succulents are one of the easiest plants to grow, and are great for budding (ahem) gardeners.
TOP TIPS FOR LOOKING AFTER SUCCULENTS
SUNLIGHT
Succulents are desert babies. They thrive in full sun, and love warmth. Succulents are perfect for a west facing window, where the sun is harsher than say, an east facing window.
Make sure that your succulents get at least six hours of sunlight a day.
Keep in mind that the more sun your plant gets, the more water it will need. The less sun, the less water.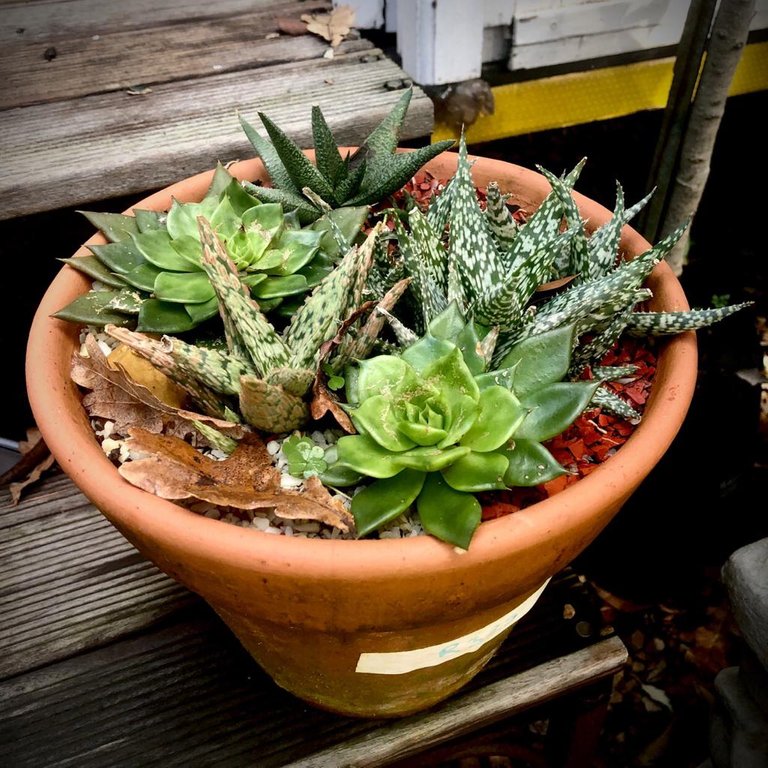 WATER
Again, because succulents are traditionally desert plants, they can survive on very little water - which is another reason they are great plants for beginners - they are very forgiving if you perhaps forget to water your plant babies (bad plant mom!)
You will need to adjust your watering schedule to the season - plants grow in summer and spring, and coupled with the higher temperatures, your plant will be more thirsty in these months.
Succulents have thick, fleshy leaves, which hold water very well. They keep water in their leaves as a reserve, so you don't need to worry too much if the soil dries out completely - in fact, you should allow the soil to dry out completely before watering again. You can test this by inserting a stick or even your finger into the soil, and checking the moisture level in the soil.
There are some super cool tools you can use to measure the moisture levels in your pot - something I have been wanting to get is a "Soil Sleuth", which can tell you how wet or dry your soil is at different points in the pot. Some plants (especially succulents) will need the soil to dry out completely, and so it is important to make sure that the bottom level of your soil is dry before you water again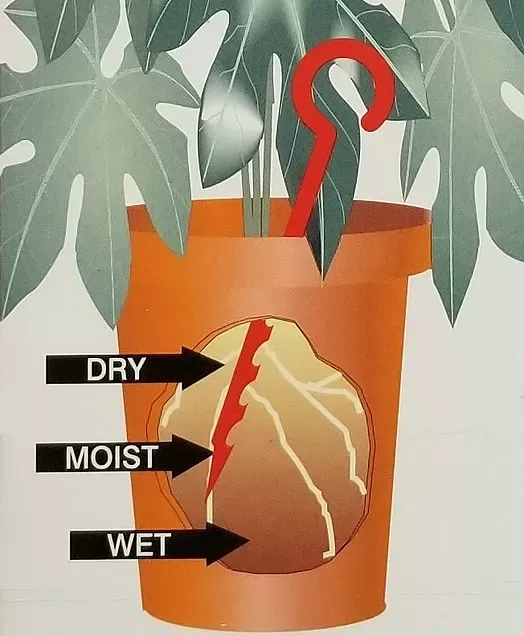 Source
SOIL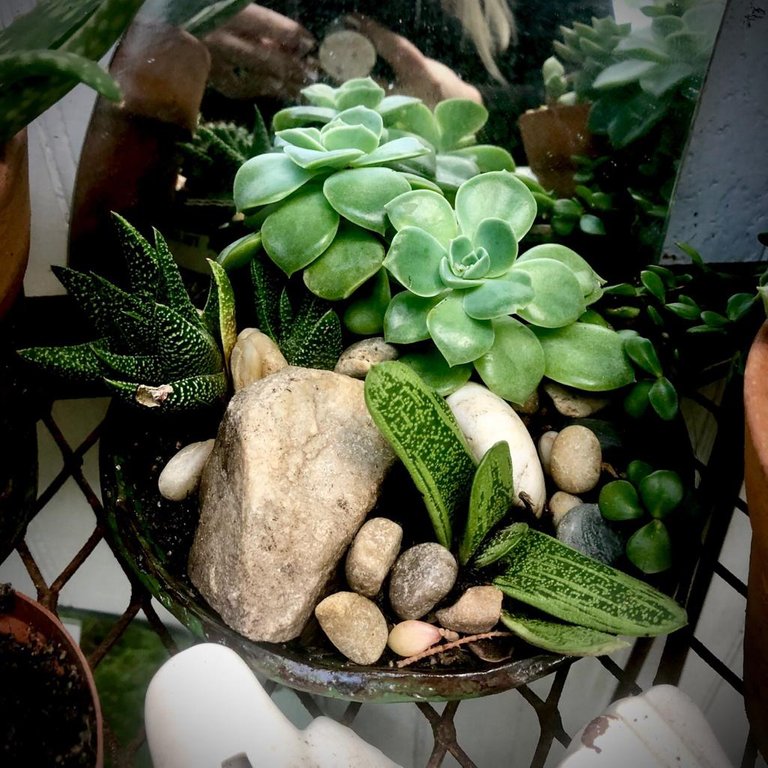 Succulents like well draining soil, so normal garden soil is not ideal. Cactus mix, or a potting soil with lots of perlite and stones, like pumice, are ideal.
PROPAGATION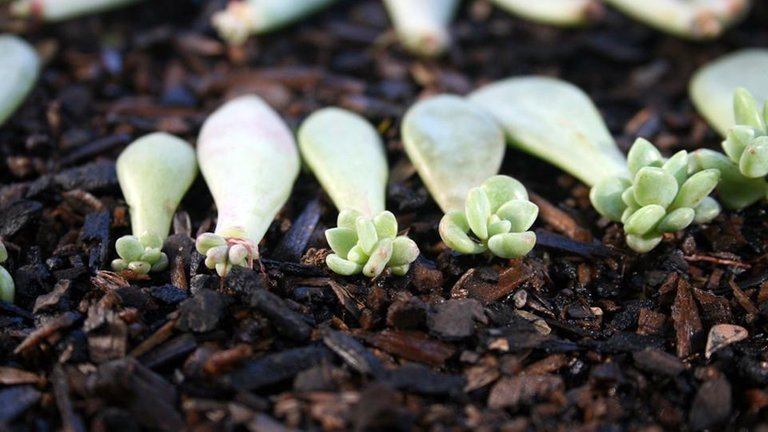 Source
One of the best things about plants is that they keep on giving. Succulents are such hardy little guys, and perfect for a beginner propagation project.
When taking cuttings for propagating, ensure that you break or cut away a leaf with a clean break. Then, leave the cutting for a few days for the break to scab over, and then slowly mist your cutting every few days. It is a slow, but rewarding procedure, and is an easy way to create multiples of a plant. Also called cloning in the marijuana world.
---
I hope you've enjoyed my tips for growing succulents - please go ahead and ask anything you may want to ask.
Your thoughts matter to me. I upvote each and every well thought out comment that graces my post. To encourage dialogue and interaction. 💜