I started my lockdown on the 8 of March, now are ten days that I am at home, how do I feel? Weird, a little bit.
ALL this situation seems weird to me, I never figour out that I will live in a historycal moment of a pandemy, it's scary and I don't know exactly how to stand against it.
Someday I feel so little and I useful, so worried about my health, my family health and my future, other days I feel positive I try to make this lickdiwn like an opportunity for think more out the life and the death.
And also about the fear and the freedom.
Fear seems to be the oredinant feeling of the people in these days, I am one very used to it, I suffered from anxiety and now I have a borderline personality disorder, so fear is a sensation very close to me but this fear is very different is more real, more close.
Mostly I am not scared for my self I am just scared to don't know I am infected and run the risk to infect someone.
About freedom we usually take it for granted, we are not used to have no freedom.
We want go to the cinema?
We can go.
We want buy a book? We can visit a library.
We want travel? We just need to book a plane.
Now we can do all these things we need a permission for every single walk we do and we can not walk outdoor without a good reason like buying medicines or food.
No exceptions, if they find you out for silly things you risk 3 months of jail.
I never lived in a world like this so it's seems so strange to me, like a post apocalypse scene.
Is still weird to go about with the mask but we must do that for our safety.
In thesten days I'm going trough many sensation and states of mind, I still feel confused, my fats adw all pretty simalar but I try to don't stay all the day on the sofa in front of the TV.
I'll follow yoga and pilates lessons online, I work in my wood, I read a lot and cook nice dishes.
Sometimes I am bored sometimes I am grateful for all this free time but under my veins I m often worried for the health of the population and fort our economy.
I can't read the future unfortunately but I hope this situation will solve soon, many elders died and that's make me feel so sad, so much wisdom passed away, so many innocent people and families are suffering and we can only stay at home and hope.
In these days I found new app and I try to learn new languages I also study for a course if we will have it, we don't know how long will be stay in lockdown.
Future scare me but I hope everything will be fine for us all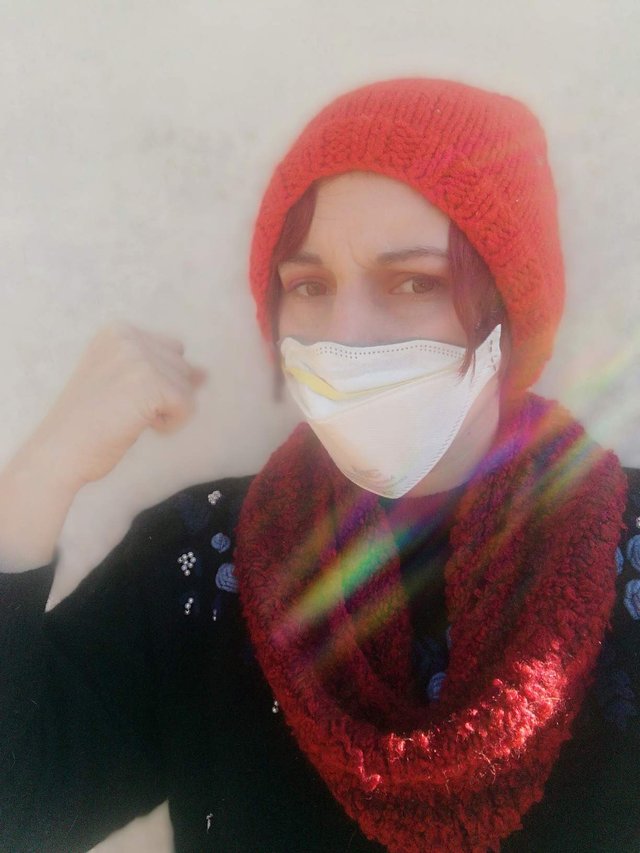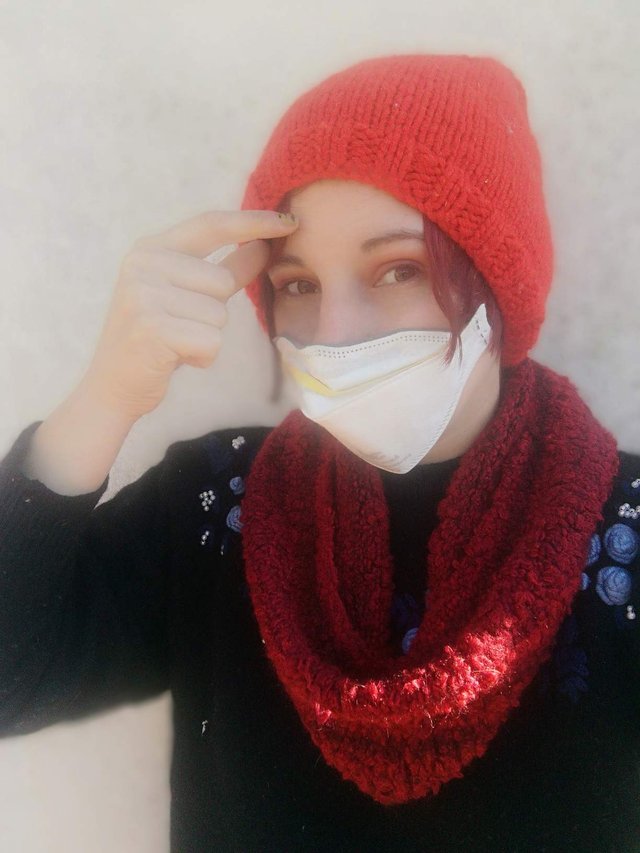 Posted using Partiko Android