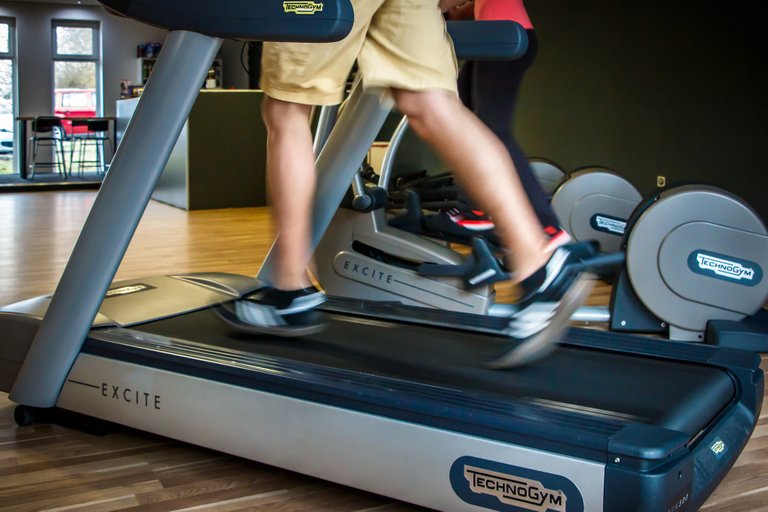 Source
Most of the time we each live in our own bubble as external factors rarely influence our behavior, at least directly. While this has led for us to really only be able to blame ourselves in the past, we have recently found that external factors can become so influential that we can blame them now. I am not trying to not be accountable for my progress (or lack thereof) this month, but the fact is that the health crisis has changed most of our lives and my own as well.
March was a month of complete change for me and the family as although I had already forgotten, we began the month with the official move into our new house. The challenges of getting workouts done started at that point as my favorite activity, morning walks on the treadmill, was on hiatus for the move. I had even thought about selling the treadmill as the gym was now closer for me to go to as an option. In addition, the neighborhood is great to go for walks and runs almost any time of day! However, things changed as the month progressed.
Fortunately, I was very active during the move as picking up and moving boxes was done over a 5-7 day span even after we moved into the new home. This gave me the variability of workouts as well as lifting the boxes provided me some weight training and moving through out the house gave me the steps. In fact, my @actifit app registered the largest one day step count ever (and that I could ever recall since measuring it)! As the move was finalized, I quickly found that the weather and the neighborhood was perfect for outdoor walks and runs so I did that. I did not want to try the gym as I thought that social distancing was smart even before it was required (the gym eventually closed to avoid infection as well).
As the health crisis has worsened and news of the community already having reported infections, I opted to finally unpack the treadmill and use it instead. I am now officially in isolation for the foreseeable future. I am so glad that I did not sell it as I find it very helpful in this situation as the alternative would be to only sit at my desk and bed every day. With me trying to break my bad dietary habits at the same time, I needed this option.
I also started my strict diet yet again this month as the "vacation" did not go very well with my system. With my main goal right now being to remain healthy, it is imperative I get my act together and remain disciplined with my diet. It has been 3 weeks now and while I have not seen progress, I am confident that the benefits of significantly reducing carbs and fasting will help with everything else going on in the world regarding healthy option. One thing I do have to adjust due to the emergency is reduce eating so much as the need to make food supplies last is more important than ever as well.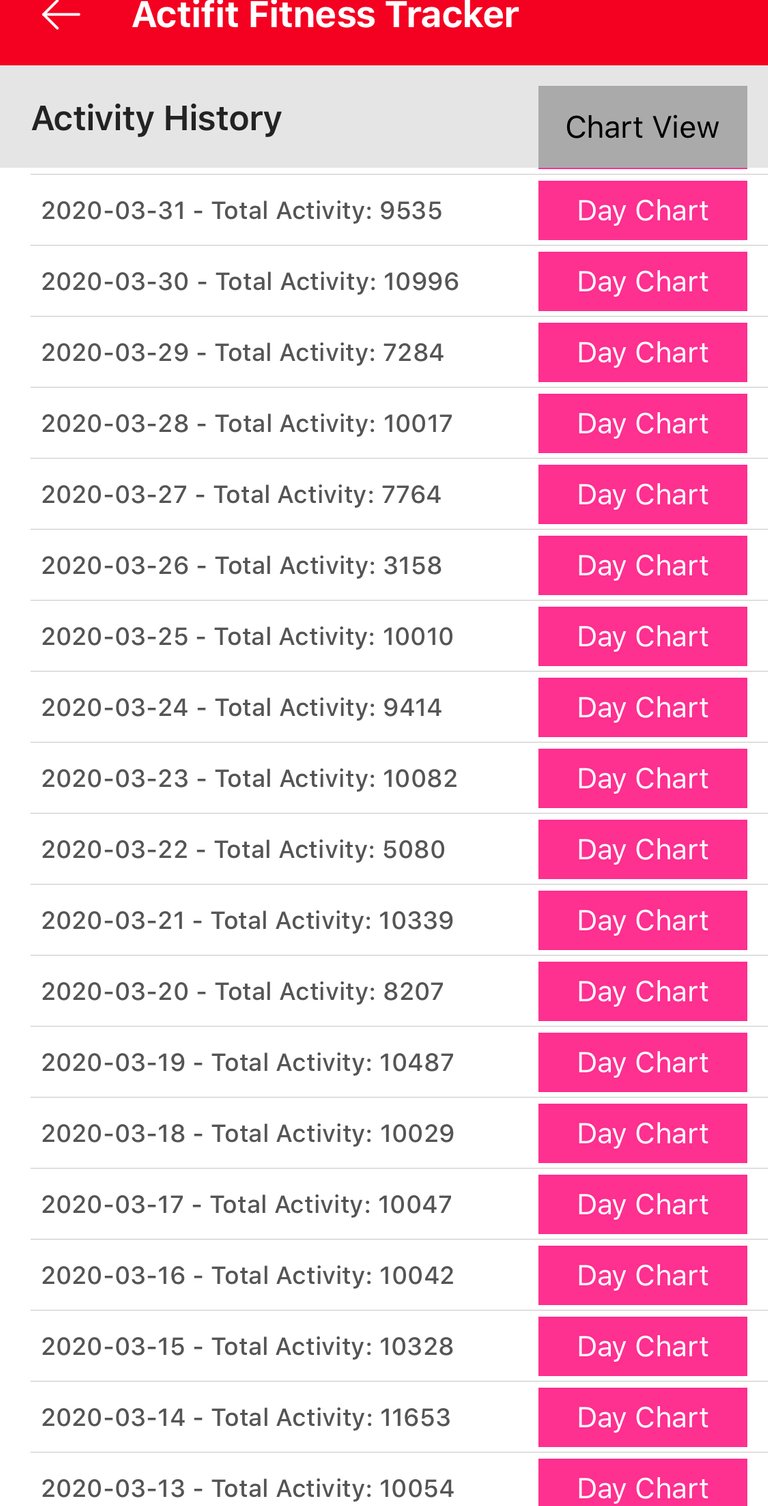 I have continued to be encouraged to remain active due to @actifit as well. I have to admit that the chain fork was and still is a challenge for me as it did somewhat lead to some lack of motivation during the month as I did have one day I did not even get to the minimum. I also fell below the 10k target more times than previous months but that was also due to the challenging environment explained above. However, I have remain motivated for my health and not only the incentives of being part of the community although they continue to work hard for engagement. In fact, I have been finding out that I have been missing out on some of their initiatives which I have put on my to do list for the near future!
The monthly fitness update is now taking another meaning as remaining healthy has become front and center for many of us. I think we often forget quickly of what we have and the opportunities available until it is too late. While I feel relatively confident, that my actions related to my fitness will provide me the ability to weather the potential storm of what is ahead, I often think about how much better prepared I could have been. I will surely focus on the future on what I can control though as opportunities still remain! Stay Safe!

Discord: @newageinv#3174
Chat with me on Telegram: @NewAgeInv
Follow me on Twitter: @NAICrypto
The following are Affiliate or Referral links to communities that I am a part of and use often. Signing up through them would reward me for my effort in attracting users to them:
Start your collection of Splinterlands today at my referral link
Expand your blogging and engagement and earn in more cryptocurrencies with Publish0x! Sign up here!
The best new browser to protect your privacy while still being faster and safer. Try the Brave Browser today with my affiliate link here: https://brave.com/wdi876
DISCLAIMER: The information discussed here is intended to enable the community to know my opinions and discuss them. It is not intended as and does not constitute investment advice or legal or tax advice or an offer to sell any asset to any person or a solicitation of any person of any offer to purchase any asset. The information here should not be construed as any endorsement, recommendation or sponsorship of any company or asset by me. There are inherent risks in relying on, using or retrieving any information found here, and I urge you to make sure you understand these risks before relying on, using or retrieving any information here. You should evaluate the information made available here, and you should seek the advice of professionals, as appropriate, to evaluate any opinion, advice, product, service or other information; I do not guarantee the suitability or potential value of any particular investment or information source. I may invest or otherwise hold an interest in these assets that may be discussed here.