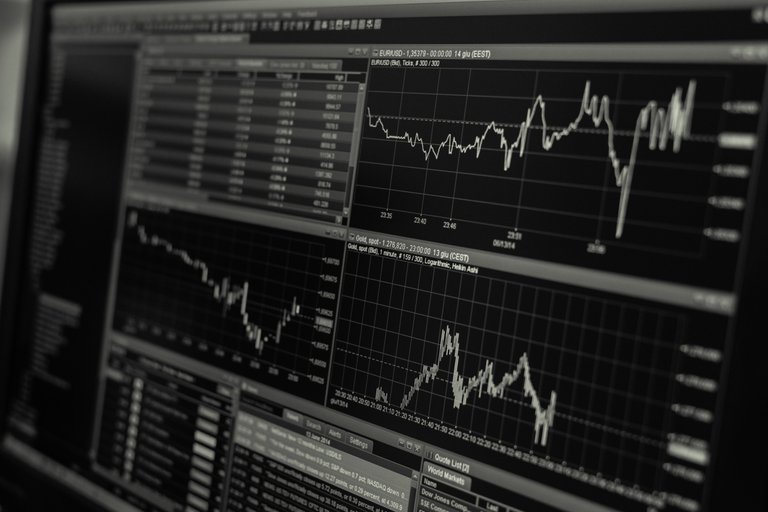 Source
Being home most of the time now has allowed me to have more than enough time to reflect on a number of themes as we move forward as a society in these challenging times. I have begun to look past the micro and started to consider the macro as it may lead to a number of themes that are easily missed with the amount of unprecedented change occurring around us every day.
Not only listening and watching these shifts have led me to consider these themes; in fact, I have been subject to some of these changes as well. For example, after days of considering whether to go for another supermarket grocery run or not, I decided to give grocery delivery a try for the first time. After some struggles due to availability, I have just put in two different orders to see how the experience goes. It could be something that changes my behaviors forever while it could just be a short term shift although that is the question that will remain with many moving forward in a number of aspect.
I believe that many of these behavioral shifts could have significant impacts in the future of business and investment. One thing is almost certain in that the world will change after all of this is done. While I have done really done my diligence on many of these thoughts, perspective is often helpful when sharing with a broader community. Here are a couple of the investment thesis I am thinking about for the future of business and investing:
The amount of service sector jobs that have been forced to be remote workers will surely impact the future of the workforce. As technology has proven itself to enable jobs to remain productive, significant impacts may occur given the new profile of jobs and the need for office space. I believe that office real estate demand will not come back and may in fact contract in the future.

The "Retail is Dead" saying may be getting closer to a tipping point. Despite the continued surge in online sales as a percentage of total retail sales, it still represents half than the total. However, this could be the time when that flips as social distancing enforces the lack of capabilities of brick and mortar and empowers those eCommerce business prepared for the shift. In addition, this become another hit for the real estate asset class as an already weakening traffic volume will go close to zero and force properties to consider alternatives.

I think this crisis is demonstrating that Hard Assets are truly scarce! Try to look for commodities known to hold value like precious metals as an example. Whether it be due to people hoarding them for emergencies or due to the collapse of some supply chains, getting any hard asset into the hand of demand has been nearly impossible to do. Inventory levels will be something to consider for a number of supplies, commodities, and raw material in the future which also increase the cost to those that need to consume them. This translates in to higher capital requirements.

While capital requirements will be important for businesses to weather the storm, it will bring front and center that capital is not "King;" instead, liquidity is. It does not matter if you have an excess capital if it is not able to be liquidated at sufficiently stable prices without an impact. While this did not start as a financial crisis, it could have quickly gotten to that path if not for the efforts of Central Banks around the world to help the financial markets stabilize. However, will the cure be worst than the disease?

In the end (eventually), bills/debt will need to be paid. The ramifications of the amount of debt being created is scary to consider. The already unstable balance sheets of governments and individuals are on a ledge as the crisis has shown. How adding debt will help is still unseen. Its sustainable is also questionable. Is our fiat really worth what we see it anymore? Probably not.

I have yet to answer one question: What bubble has popped? These economic and financial crisis end in devaluations and while equities have taken a beating, they are still relatively at high prices given the amount of debt sustaining it all. Something has to give in the end... What is clear is that the bubble was not with "main street" as the fact that most households cannot financial withstand a $1,000 emergency due to lack of savings has been proved true. The fragility of our finances is front and center and while stimulus or relief will help, it does not provide the sustainable solution.
These are just a few I have been thinking about but I am sure that many more will continue to show themselves as it seems that we are still at the onset of this crisis. Given the intervention of government, the true impacts will take time to be visible but I already feel some of them personally so it is not a bad idea to take them into consideration when thinking about the future. We are still seeing the health crisis throughout the headline; wait until we see the economic crisis this all brings in the coming weeks. Markets are never rational so more volatility to come!

Discord: @newageinv#3174
Chat with me on Telegram: @NewAgeInv
Follow me on Twitter: @NAICrypto
The following are Affiliate or Referral links to communities that I am a part of and use often. Signing up through them would reward me for my effort in attracting users to them:
Start your collection of Splinterlands today at my referral link
Expand your blogging and engagement and earn in more cryptocurrencies with Publish0x! Sign up here!
The best new browser to protect your privacy while still being faster and safer. Try the Brave Browser today with my affiliate link here: https://brave.com/wdi876
DISCLAIMER: The information discussed here is intended to enable the community to know my opinions and discuss them. It is not intended as and does not constitute investment advice or legal or tax advice or an offer to sell any asset to any person or a solicitation of any person of any offer to purchase any asset. The information here should not be construed as any endorsement, recommendation or sponsorship of any company or asset by me. There are inherent risks in relying on, using or retrieving any information found here, and I urge you to make sure you understand these risks before relying on, using or retrieving any information here. You should evaluate the information made available here, and you should seek the advice of professionals, as appropriate, to evaluate any opinion, advice, product, service or other information; I do not guarantee the suitability or potential value of any particular investment or information source. I may invest or otherwise hold an interest in these assets that may be discussed here.