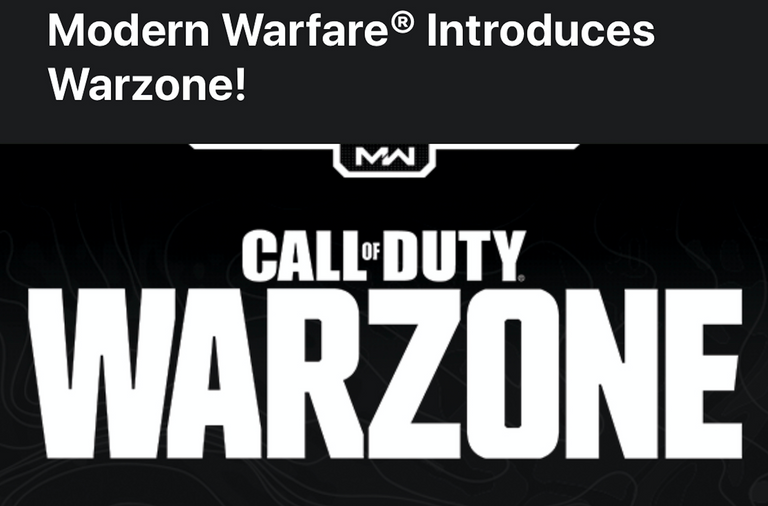 The very anticipated Battle Royale game mode for the latest Call of Duty game was finally released last week. After almost six months of the Modern Warfare title release, the developers have launched the latest iteration of the game mode after its first version two years ago with Black Ops 4. It was largely anticipated as the title screen has had a space for a new game mode since its launch.
It is also not very surprising given how popular the Battle Royale games have continued to dominate the gaming space as players continue to play it for extended periods. Streaming of the game mode continues to be among the most popular which is another driving force of their development. The Black Ops 4 version in Call of Duty called Blackout was also largely popular given it was the first version of it for the Call of Duty franchise.
It seems like the developers have spent plenty of time on it as the map seem much larger than the Blackout version. The developers have also introduced some interesting elements for the launch that have made it an interesting experience. I know that the online friends I play with have not played anything else since its launch. I was able to play a couple of games and think that some of the additions have made it pretty engaging.
For example, the map has a number of interactions areas that provide capture points, contracts, and gear purchases that take the amount of strategy to a new level in the game. The game also adds a money element where you can purchase gear in the game as you loot around the map. This allows you to buy equipment, perks, scorestreaks among other items for use on the map.
Also, whereas prior Battle Royale games have generally allowed one life per game (without including the ability to revive teammates), Warzone allows for players to battle against another eliminated player on a small map to be revived and rejoined with their teams (called the Gulag). In addition, teammates can pay for their revival if they collect enough resources.
Many interesting elements that have made the gameplay engaging and diverse which should help the long term entanglement of players. Given the popularity of both the Call of Duty franchise and the Battle Royale game mode, it may be a long term achievement for gamers. While I haven't played much as of late, it is great to see online friends converge to want to play the same game instead of breaking out and playing different games.
Thanks!

I want to thank @gamercrypto for today's post as we team up to share content with the community. Thanks to the advances of development in the ecosystem, I am happy to share the Author Rewards for this post!


Discord: @newageinv#3174
Chat with me on Telegram: @NewAgeInv
Follow me on Twitter: @NAICrypto
The following are Affiliate or Referral links to communities that I am a part of and use often. Signing up through them would reward me for my effort in attracting users to them:
If you are like me and interested in continued personal growth, invest in yourself and lets help each other out by leveraging the resources Minnowbooster provides by using my referral link
Start your collection of Splinterlands today at my referral link
Expand your blogging and engagement and earn in more cryptocurrencies with Publish0x! Sign up here!
The best new browser to protect your privacy while still being faster and safer. Try the Brave Browser today with my affiliate link here: https://brave.com/wdi876
Try the Partiko Mobile app to engage while on the go with my referral link
Get started on the latest game on the blockchain Drug Wars by signing up here!
If you select one of my above referral links, I will sponsor a @steembasicincome SBI in return. Let me know if you do so in the comments below!

DISCLAIMER: The information discussed here is intended to enable the community to know my opinions and discuss them. It is not intended as and does not constitute investment advice or legal or tax advice or an offer to sell any asset to any person or a solicitation of any person of any offer to purchase any asset. The information here should not be construed as any endorsement, recommendation or sponsorship of any company or asset by me. There are inherent risks in relying on, using or retrieving any information found here, and I urge you to make sure you understand these risks before relying on, using or retrieving any information here. You should evaluate the information made available here, and you should seek the advice of professionals, as appropriate, to evaluate any opinion, advice, product, service or other information; I do not guarantee the suitability or potential value of any particular investment or information source. I may invest or otherwise hold an interest in these assets that may be discussed here.