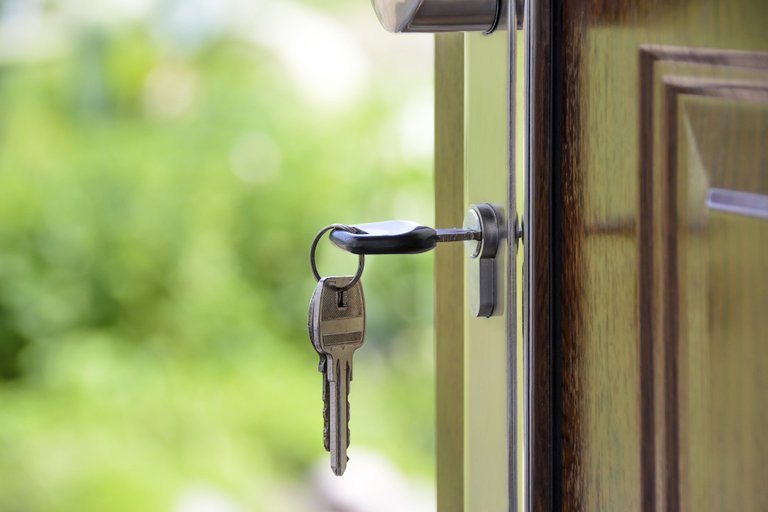 Source
It has taken awhile but I thought that it was time to share my experience or adventures that I have had with my family this year as we made the move to sell our home and relocate to another home. In hindsight, I am pretty happy we made the tough decision we did and am so grateful that despite the challenges that we endured, timing was almost perfect given the way the uncertainty now surrounds the housing market given the crisis currently at hand around the world. While it was in my mind during the later stages of the process, I never had a large concern that the health issues would make the move not happen but the reality was that it was only days away of a totally different outcome!
As I had previously shared, the family made the decision early this year to explore the potential to sell our home and rent another while we decided what our next steps would be here locally or elsewhere in the world. Given my awful previous experiences with Real Estate and timing, I had been growing very cautious about the current housing market and having a property with some equity made me consider alternatives to improving our overall financial condition by reducing debt and becoming less dependent on banks in the future. I had seen how hot the local market had been recently as prices had seemingly increased with little inventory available at any point in time.
I started my research online with all these data points and after exploring with a real estate agent in 2018, my initial concern was the amount of commission needed to be paid to sell a home. 6% of the selling price seemed pretty high and a relatively large part of the equity that would be better spent elsewhere. My first step was to weigh my options in this front. I had read about alternatives where the commission was reduced significantly for less services provided to market the property. I thought that the market was hot enough to make a good sell without these services. However, after researching more closely, I had read some bad experiences of not using the traditional model.
I then found an option that a famous online provider would actually evaluate your property and make you a cash offer within days. Given the avoidance of using an agent, I thought it would be interesting to explore so I signed up and requested an offer. I knew it would be lower than market value but my thought process was that I could give up to 6% off the value and still save on commissions. However, not only did the offer come in 10% below what I would ultimately list the property (7% less than selling price) but they also wanted almost 10% for fees on top of the underpriced property! I understand that the risk they bear is large given the lack of diligence on the deals but I thought that was way too much.
As I considered the last alternatives of just calling an agent to go through the process, I actually got an email from my lender which provided a "discounted" selling service with agents. Since I had not yet gone through the process, it was worth a try to save up to 2% through their agents instead of the ones I have seen in the area. I immediately got an appointment to discuss the process and assess the market and home to start the selling process. Only a few days later, we were on the market with some awesome pictures done to update the listing!
Within 24 hours, we had 7 appointments setup to visit our property which were done only 2 days after listing. No further proof of the hot market came for us when a day after the appointments were made, we received three offers. This is when the journey got interesting as they were all different. One was at full price with a 30 day close while another was for $5k below listing. The last was $10k below listing. We obviously went with the highest as all were pre-approved although the timing was concerning given we had no place to really go as we had not thought it would be so fast.
Our process had just been accelerated so we started our own search for a place to live which was even more eye-opening. The inventory of homes in the area we were looking were extremely limited with less than 15 options available the first day we started and only about a dozen more added to the market in the weeks we were searching. In addition, it was clear of how hot the market was as many of the attractive ones were getting offers just as aggressively as we had saw in our own home. We saw ourselves stuck in the middle of selecting whether to wait for something better or risk losing something that was sufficient for the family.

Discord: @newageinv#3174
Chat with me on Telegram: @NewAgeInv
Follow me on Twitter: @NAICrypto
The following are Affiliate or Referral links to communities that I am a part of and use often. Signing up through them would reward me for my effort in attracting users to them:
Start your collection of Splinterlands today at my referral link
Expand your blogging and engagement and earn in more cryptocurrencies with Publish0x! Sign up here!
The best new browser to protect your privacy while still being faster and safer. Try the Brave Browser today with my affiliate link here: https://brave.com/wdi876
DISCLAIMER: The information discussed here is intended to enable the community to know my opinions and discuss them. It is not intended as and does not constitute investment advice or legal or tax advice or an offer to sell any asset to any person or a solicitation of any person of any offer to purchase any asset. The information here should not be construed as any endorsement, recommendation or sponsorship of any company or asset by me. There are inherent risks in relying on, using or retrieving any information found here, and I urge you to make sure you understand these risks before relying on, using or retrieving any information here. You should evaluate the information made available here, and you should seek the advice of professionals, as appropriate, to evaluate any opinion, advice, product, service or other information; I do not guarantee the suitability or potential value of any particular investment or information source. I may invest or otherwise hold an interest in these assets that may be discussed here.