As you all know (because it isn't a secret,) I'm a "cleaner."
I'm probably the best because I've been playing a certain sexual predator who masquerades as a cleaner for about 8 months now...just to see how far he will go to validate himself. I wonder if Isabela would approve of her dad treating women like this?
Well, "Walden."
We see you.
KNOWN ACCOUNTS OF JAGUAR.FORCE
"WALDEN"
https://peakd.com/@walden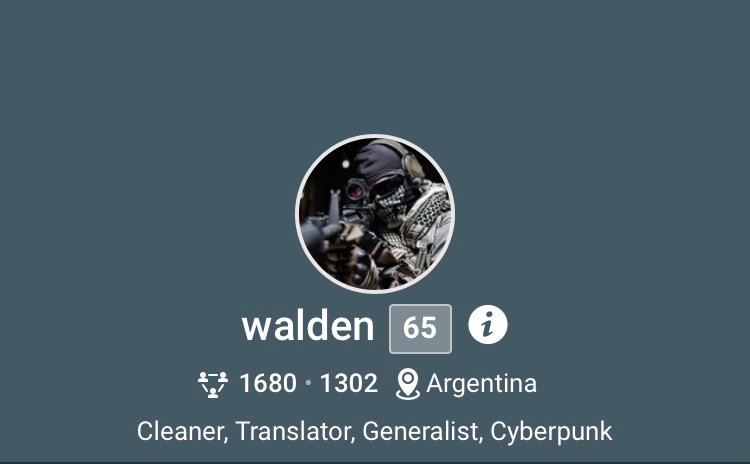 Back in Steemit days he ran from his old account and made a new one to avoid facing the music
A post made by a different user to reaffirm his infractions
"JAGUAR.FORCE"
https://peakd.com/@jaguar.force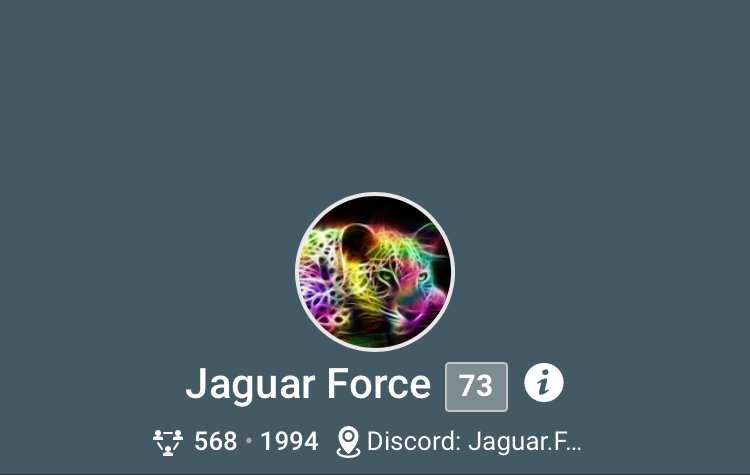 Regardless of the infractions by any user, sexual abuse will not be tolerated
And now for the icing on the cake...he outed himself several times.
CARDURAN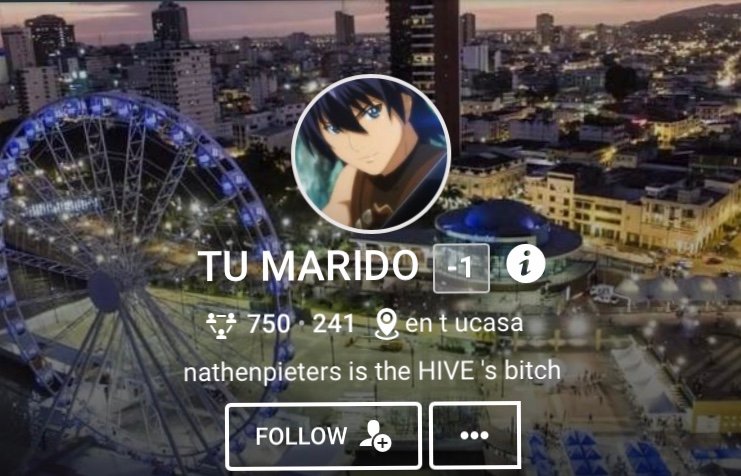 Exposed himself when his xthefhaterx account was caught plagiarizing
"XTHEFHATERX"
https://peakd.com/@xthefhaterx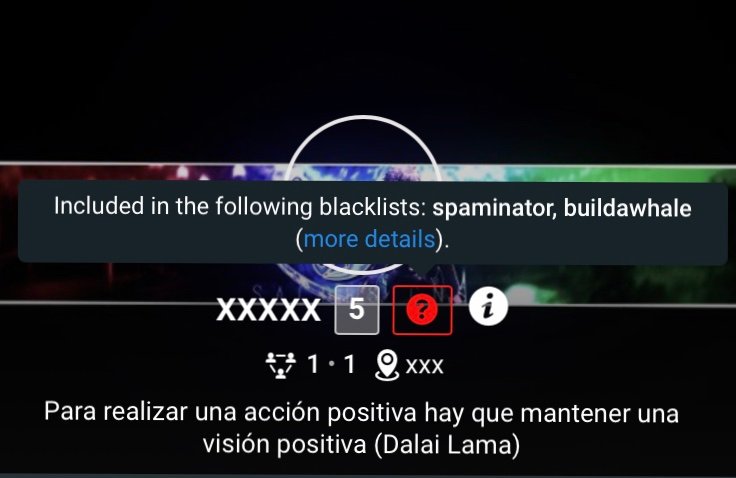 I see you, Walden.
It is ironic that the "man" who calls himself a "cleaner" is a simple plagiarist.
You outed yourself and I was sitting on the info to see how much more stupid stuff you would do, Walden.
Every time he gets mad at me he posts from this account
Speaking of stupid, he is a racist.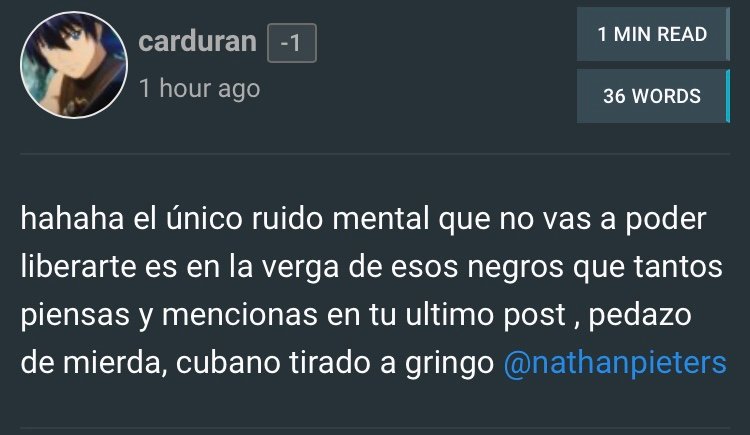 "hahaha the only mental noise that you won't be able to get rid of is in the cock of those blacks that so many of you think about and mention in your last post , piece of shit, Cuban turned gringo @nathanpieters"
But are we really surprised that someone who calls himself "Walden" and lives in Nazi Argentina is a racist?
If you hate Hive so much, why are you here?
I would have waited for you to open your mouth more but I'm tired of your whining already.
Let he without sin cast the first stone.
Just did.