From ancient Luciferian rituals, cannibalism, and human sacrifice...What really goes on at these elite Steemfest parties?
Brace yourself as we enter Eyes wide shut - The real Steemfest story.
Invitations for the first nights "conference" and a mask were laid on the bed. The invitations were backward and required a mirror to read.
Everyone had no idea at the time that there was no actual conference and that we were actually attending a ball. But not just any ball. It was in fact masked ball that was almost identical to one the Rothschilds had thrown many years earlier.
The year was 2019 and the Prince Palace Hotel, Bangkok looked like it was in flames. Huge flickering orange lights projected a firey inferno across the building, It was all in preparation of the masked ball being held and the guest list read like who's who of the Steem Elite.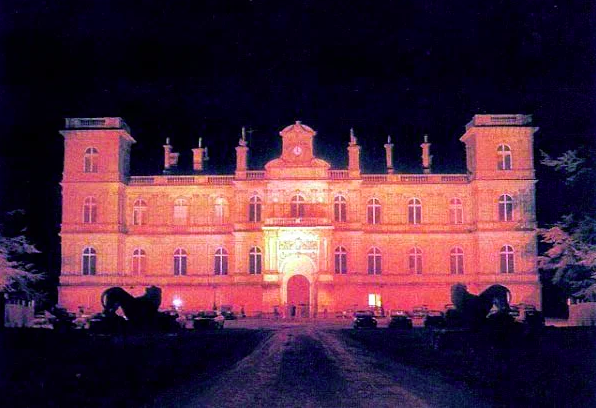 Bloggers, photographers, artists, musicians, and the like were all greeted by men in cat masks who guided them to the main room.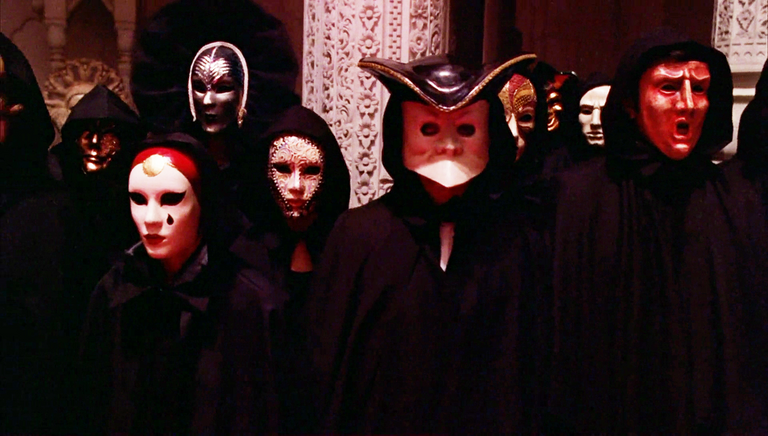 Where
@crimsonclad
waited wearing an elaborate dear head with ornate horns jutting from the top.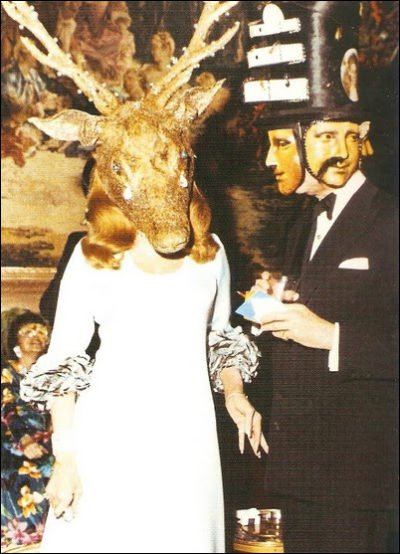 image source
The creepy photographs taken at the event by
@derangedvisions
shows the bazaar costumes and questionable decorations.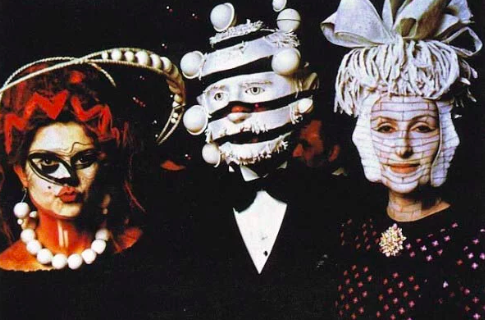 image source
Baby dolls strewn on tables a decor demonstrating their hatred for humanity.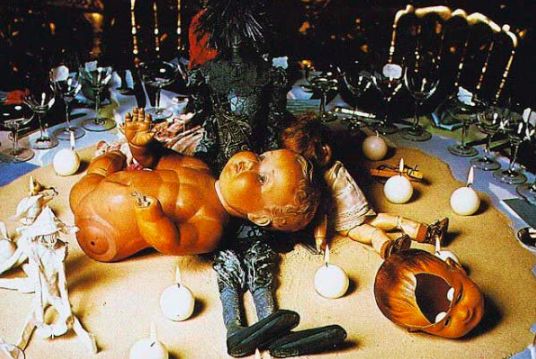 image source
@isaria
and
@juliaponsford
came wearing birdcage masks, signifying MKUltra mind control.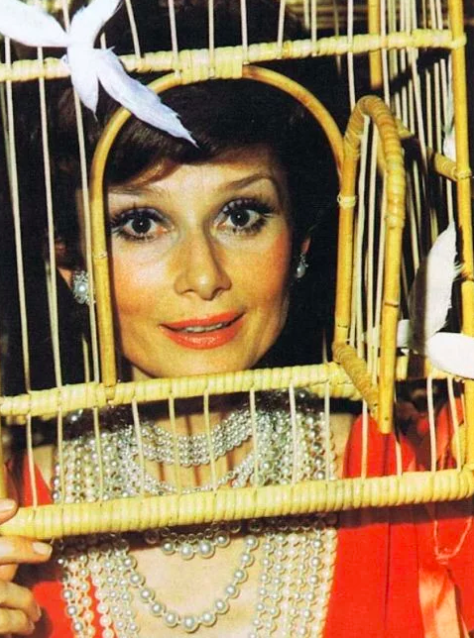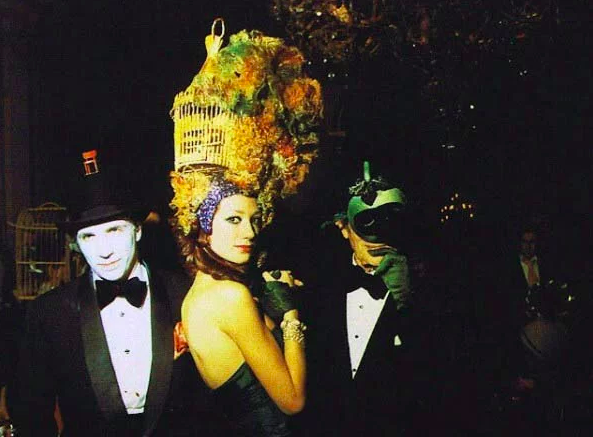 images source
Perhaps the weirdest picture is that of
@clayboyn
and
@mfxae86
standing around a nude female mannequin laid out on what appears to be some kind of sacrificial altar.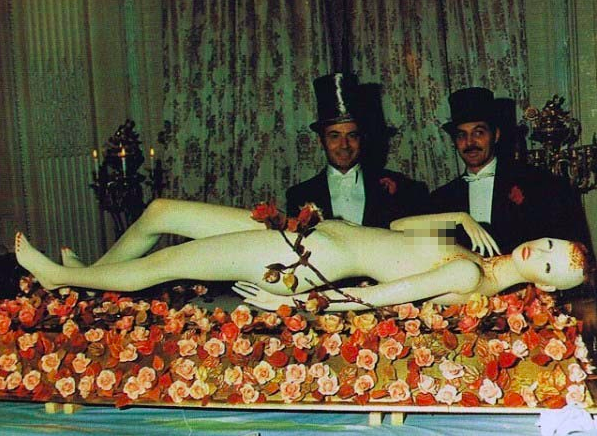 image source
One rumor around several steem front ends even suggests the body was made of sugar and was even edible.
The menu at this event also hints to a cannibalistic undertone. Sirloin, for example, was written as Sir-Loin like it would a person name.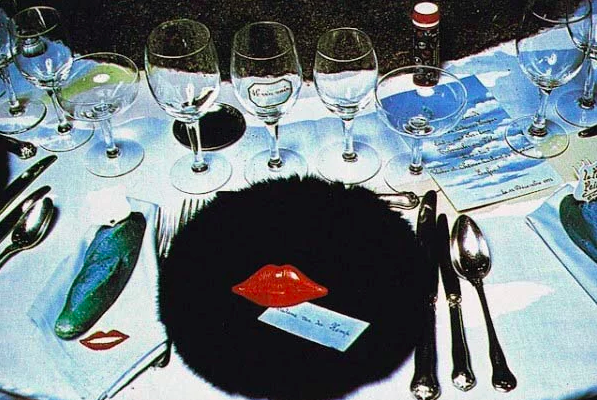 image source
For the first time ever plankton and minnows were taken into the inner sanction and shown the magic rituals of the steem elite.
With its otherworldly chanting, incense, and haunting masks, the ball was an unforgettable scene for many. And nobody can forget @aggroed, who sat on a double rexxie-shaped chair, standing out in his Steemmonsters bright red cloak.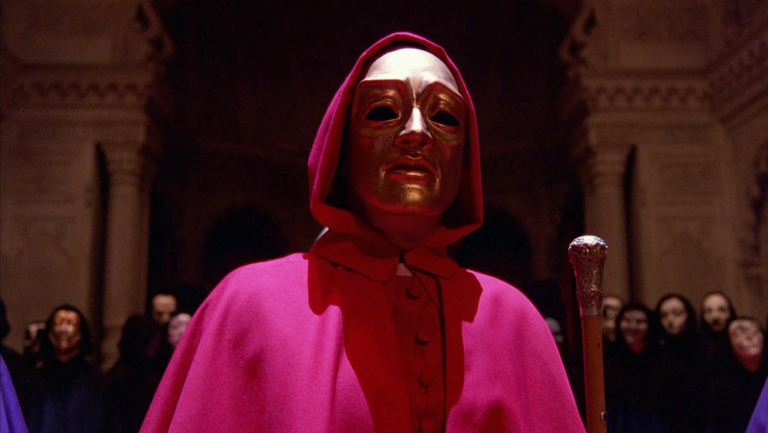 image source
But this is not the story that
@elipower
wanted steem audiences to see.
She demanded @derangedvisions to delete 25 photographs he had not yet posted and released to the steem community.
Much speculation has been made about what those 25 photos contain.
Officially Steemit inc claimed deletion of the photo files was necessary in the spirit of New Steem in order to continue to obtain new users to the platform.
@derangedvisons refused to delete the files, and 666 hours before his 4th steem birthday he was found dead. The autopsy report stating heart attack as the cause.
But was @derangedvisions really murdered for the secrets he reveled in his first post regarding Steemfeest Bangkok?
Many researchers and lovers of Infowars like @carrieallen say yes, and point to the strange coincidences surrounding the photographers' sudden demise.
@carrieallen has been quoted on a @vimm live stream stating:
Look at @derangedvisions, who you better believe did not suffer a heart attack! He died because he didn't erase the images. So they erased him.
This is a guy who had already released images in his first Steemfest post upvoted by @blocktrades and @roadtosteemfest, exposes the truth only a few months prior. Then right before submitting his next post @derangedvisions ends up dead.
If you look at the reports and posts from @steemitmamas and palnet users who also attended, they are really freaking out when asked questions surrounding @derangedvisions death. So now the question is what lays on those files?
I hope he wasn't murdered but this somehow feels like an Illuminati signal. Could the steemit inc really make it look like a heart attack?
Many believe the power players behind Steemit inc murdered @derangedvisions after his exposé, so there could be no way he could ever reveal what really happened at Steemfest.
The timing of his death also leaves users curious with his death being 666 hours before his steem birthday.
What else did @derangedvisions want to show us in those 25 images?
Everyone who had attended Steemfest signed lengthy contracts and strict confidentiality agreements. So almost no viable information is available.
However, most rumors speculate that his death had something to do with the Steemfest Ball.
One clown masked man @r0ndon, has been named by whistleblowers as an MK Ultra hander. But nobody was willing to be interviewed. That was until @therealmarkymark came forward in July.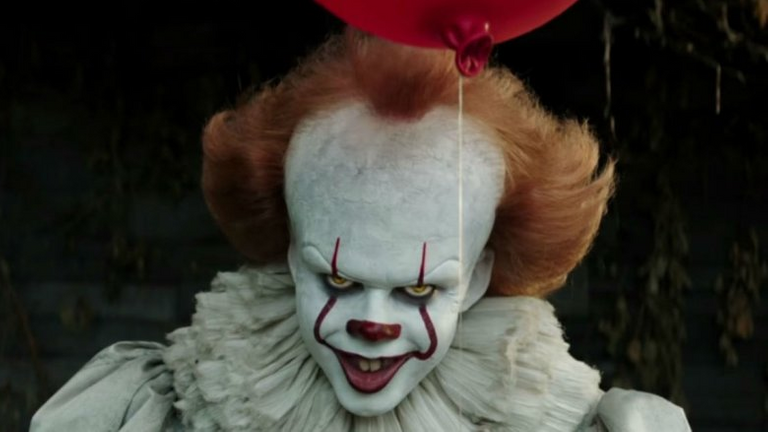 image source
Previously,
@themarkymark
had refused to comment on the event until being interviewed on
@msp-waves
by
@amberyooper
.
"Before you have refrained from naming names, would you like to tell us who is involved in these activities you described before? asked @amberyooper.
"Yes, I would" @themarkymark replied. "It's really scary for me but I would like to go on public record saying that my owner under mind control was @r0ndon, I was used and abused as a mind control slave and now I am no longer under control my flagging has no effect." He said.
"I witnessed some strange things that evening that I can never forget. It still gives me nightmares to this day." @themarkymark revealed.
Most believe that @themarkymark saw something profoundly disturbing at the ball and have joined with him in flagging for justice.
Was this what @derangedvisions was trying to warn us about?
Perhaps there was a literal sacrifice or another such bizarre type of material. Proving there is something more sinister side to this secret ball.
He had already pointed out in his post that rainbows, unicorns, clowns and clown symbolism themes all seen are all related to MK Ultra mind control and the steem Illuminati.
Now we will never know.
Few photographers have sparked more fascination or intrigue like @derangedvisions.
Known for his controversial photography and unique vision, @derangedvisions forever changed photography. His pictures were much more than visual masterpieces. They held secret messages and meanings to reveal secret truths about our world and those who run it.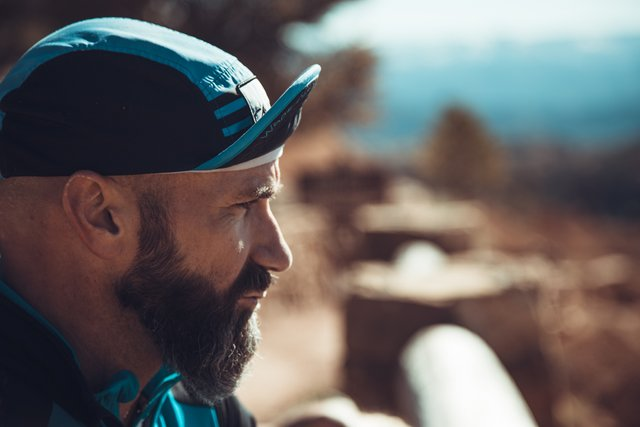 image source
In his final post he revealed some of the darkest secrets from the MK Ultra to Steemmonsters rituals held by @aggroed and @yabapmatt, to other real-life Illuminati rituals performed by the steem elite.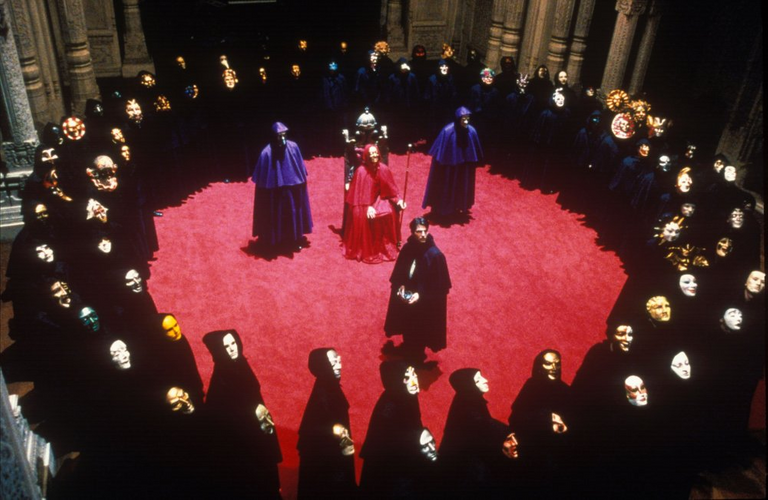 image source
But revealing such secrets is a dangerous game.... One for @derangedvisions, which could have proved deadly.
What do you think? Was it murder?
This was a fictional tale based on the Stanley Kubrick - Eyes wide shut conspiracy.
@mumma-monza loves a tin foil hat tale and has not intended to offend any people named in this humorous fictional tale. @mumma-monza would like to express to her readers there is NO STEEM ILLUMINATI (as far as I am aware lol). But I will keep you all informed when I return from the steemfest.
Want to check out some of my usual posts and adventures?
https://steemit.com/@mumma-monza Mannabase is a crypto approach to Universal Basic Income.
Sign up now for your FREE weekly distributions of Manna
https://www.mannabase.com/?ref=a23dc231d8
It works! Earn bitcoin with Cryptotab.
https://getcryptotab.com/74053
I would also love to hear about other passive income streams. So drop your tips and hints and ideas below.