Big things are happening at MSP Waves, and this is just the beginning of much more to come...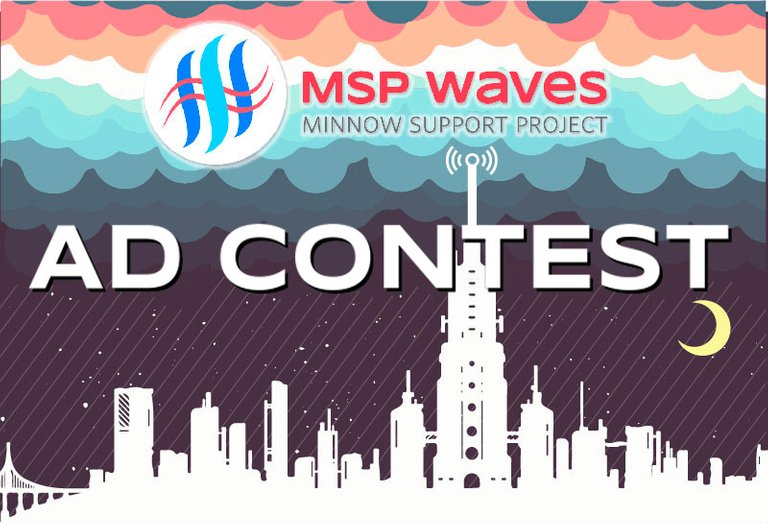 Ad Contest
---
Over the past several weeks, we've been auctioning weekly ads on MSP Waves. Some have went as cheaply as 10 Steem, but as this is a new thing and we're still tweaking things, we're ok with that. We've had some really great ads, and the audience response has been fantastic, but we need to get the word out to all the Steem based services, tribe creators, and anyone who needs people to hear about their projects.
We're hosting a contest over the next 5 days, with the grand prize being a week of ads before and after every live show on MSP Waves. Do you want to reach a very steem-centric audience? Are you struggling to gain a foothold in traction in this flooded attention economy? Then this contest is for you. We want to make sure that the winner will use the ad this week, so the rules will be tailored to ensure of that.
Rules
The rules are simple; simply write the 30 sec ad spot that you would like to use for your product or service in the comment section, and we'll pick our favorite according to the following criteria:
creativity
need for exposure
correct amount of text for a 30 sec ad spot
All entries will receive a 100% upvote from @msp-waves, and winners will be announced Saturday, October 19 at 5 PM UTC on this blog, so be sure and follow us for that and all news, updates, and other fun stuff we're doing. The winner will have the choice of producing their own ad, or we can produce the ad for you.
---
We're trying to automate all the things both behind the scenes and for you, the listener, and one of our more ambitious projects involves a Discord bot which, among other things, facilitates all the role management, announcements, and show info for the fans.
This means you now have the power to get notifications for shows, or turn them off if they're no longer needed. You can also get info about each show before subscribing. This is still a work in progress, but as you can see, it's very useful for catching all your favorite shows. To get started, head over to
#playingwithbots
on the PAL discord, and type
>shows
, then click the emojis to select a show or navigate to a new page.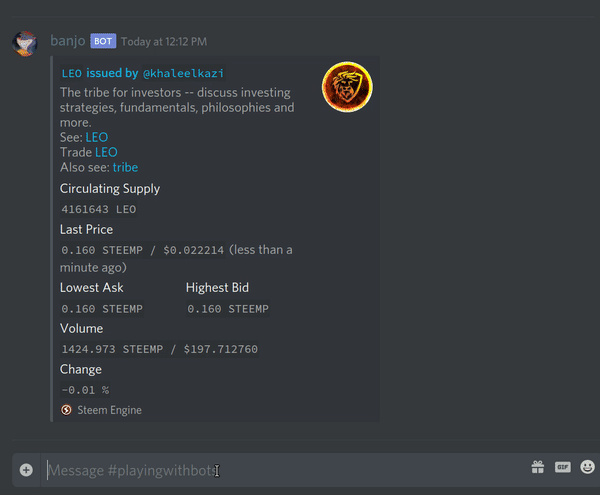 ---
We Want YOU
With this added automation, we're now able to host more shows throughout the week. Are you passionate, reliable, and willing to put yourself out there? Then we want you to host your own show as long as you have a decent computer with a decent (5 mbps upload) connection, and have a spare hour or two throughout the week. Get with @r0nd0n on Discord and we'll get you started right away. You'll have the opportunity to hone your craft in front of a enthusiastic audience while building a base that can help propel you to things you've never thought possible. We love our show hosts at MSP Waves, and we want you to be among them.
---
Odds and Ends
Our SteeMixadministrator, @juliakponsford, is still looking for new Steem Musicians to add to our 24/7 streaming radio. Be sure to drop a comment on her post if you want to contribute to Steem's only 24/7 exclusive playlist that shows the talent on this blockchain.
Also, we're now only doing one post a week for our Vimm stream to cut down on the spam. If you have been supporting us by voting our daily post, please consider increasing the voting percentage to vote our one weekly post instead.
And finally, everyone who resteems this post will receive PAL! We will give you 1 PAL for every 100 followers you have, with a maximum of 50 PAL per resteem and a total prize pool of 3000 PAL. It's first come, first serve, so share this post quickly to be counted. As a side note, the accounts that mass follow/unfollow others will not be eligible for this promotion.
Thanks for reading, now start writing those ads!