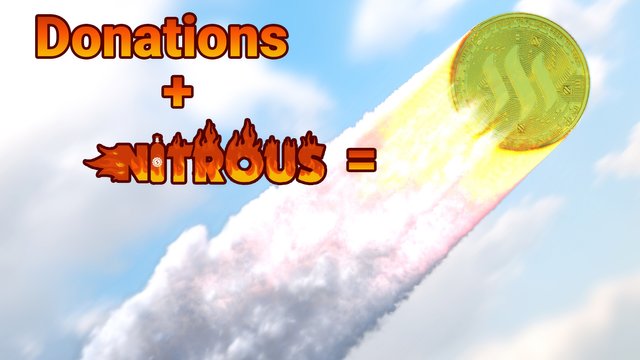 I'm not sure why it took me even this long to see this, but if you follow me you know I've made several posts about implementing donations on Steem.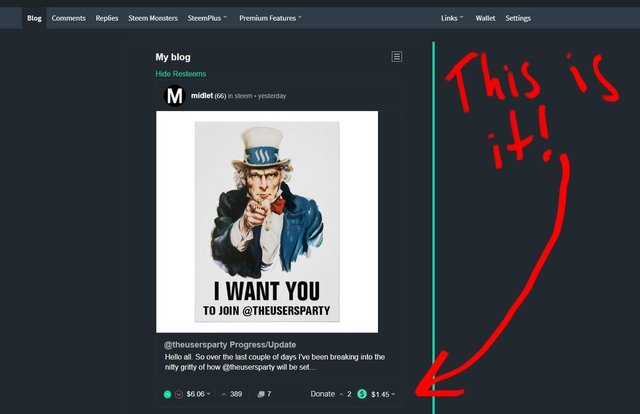 I always envisioned just being able to donate Steem as a first step, but in the ultimate implementation I think what would shoot us to the moon would be the ability to donate the crypto of your choice on different Steem frontends.
I see this as a way of giving Steem token agnostic utility for the entire crypto community. Instead of Steem just being a place where you can earn Steem, you could also earn Bitcoin, ETH, DOGE, whatever. I saw this as a long way off though as the pieces weren't there.
Then here comes Nitrous. If you don't know Nitrous is a Condenser(Steemit application) fork, created by @aggroed and team that has enabled things like the brand new https://www.palnet.io which is where I'm posting this from. Most of you reading this probably already know this, but just a little context for the newbs.
Whenever I look at any Steem frontend, my brain sees an empty spot where I feel like that donations button should be, and as I was thinking about Palnet, I thought, "It would be cool here too, because then you could donate any other SE token as well"
Then it hit me. Steem Engine also has all those pegged crypto tokens as well. So theoretically you could also do the equivalent of donating STEEM, BTC, LTC, DOGE, EOS, and BCH. This by itself would be super powerful and exciting, but there's more. Since you aren't actually donating the "real" coins, but a sort of coin proxy, you would HAVE to go to Steem Engine to cash out these donations. This would potentially make a nice revenue stream for Steem Engine as well as being automatic marketing and virality if this caught on! As they would get a 1% fee on all withdrawals. Imagine you click a donate button, as illustrated above and get a window like this...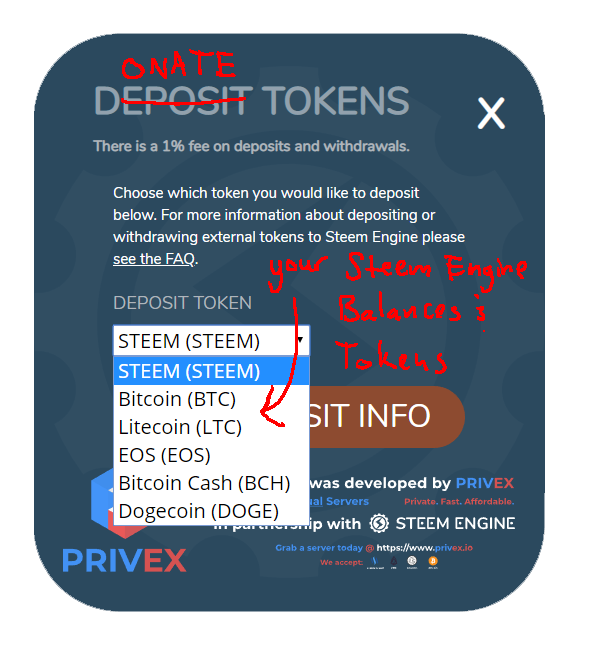 It would also be one more incentive for users to deposit their tokens onto Steem Engine. In my ultimate vision for Steem, I see it as THE community blockchain. Servicing obviously the crypto community, by allowing them to promote and support their favorite authors with their own currency, but also allowing for communities and projects to create their own tokens and models to help them grow and develop their communities.
This also connects the greater ecosystem. Imagine you're a WEED whale, but you've never posted on Palnet. You could still reward someone on Palnet with some WEED. You could also promote your community by giving someone a donation of your native token so that they'll check it out, and maybe stake it to get themselves started on your platform.
I think there's huge potential here. What do you all think?