I must confess I'm extremely skeptical about this whole thing, simply because I've only found the information on the big networks and we know those can't truly be trusted. Their Trump derangement syndrome is simply out of control, and they pounce at every single opportunity to "get him" to the point where they've literally declawed themselves completely. But, to quote Dopey (Hannity): "If true... Wow"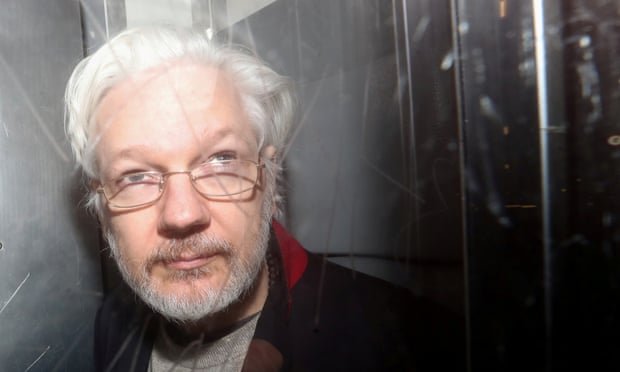 Pardon offered?
For a second, I thought the article was going to be a positive one. I mean, anyone who cares about justice in my opinion should be on the side of Julian. Since all that he's done is out the corruption in the world. For "that crime" he's been treated like garbage, and governments around the world would love to have his head on a plate.
The 17 charges that are levied against him are not only bogus, they are hypocritical. It's basically punishing the messenger and not the people who committed the acts, but on steroids.
So to think that for a second the carrot of freedom was dangled in front of him, and he decided against it, blew my mind altogether. Now, let me be clear: He had to lie, he had to basically go against what Wikileaks stands for, what he and his team have been building for more than a decade now. (they've never been wrong) He had to say Russia did not hack into the DNC, and of course he rejected the offer.
Two problems here
On the one hand, why protect Russia in any way shape or form? Why? It would seem to me that to someone who is "clean", that is, when it comes to all matters Russia, it would hardly matter if Russia did or did not hack into the DNC.
And the second problem I see, is also intriguing. How would the pardon be sold to the blood thirsty elites? - Does Trump actually believe it would have worked? Is Assange not hated by only the most powerful and corrupt people in the world?
I fail to see the logic on the move, that is.... if there's any truth to this at all.
Of course, I'm going to keep looking around until Independent sources confirm this whole thing or debunk it, because I can't trust anything CNN puts out these days.
MenO