It seems obvious to me, at least at this point, that Trump is going to win 2020. Why? Well, for a combination of reasons to be honest, but it's truly undeniable that "the opposition" is a little more than a joke without a punchline. We have a stage full of people who know how to feed red meat to their crowd, but speak little to nothing about how to improve pragmatically people's lives.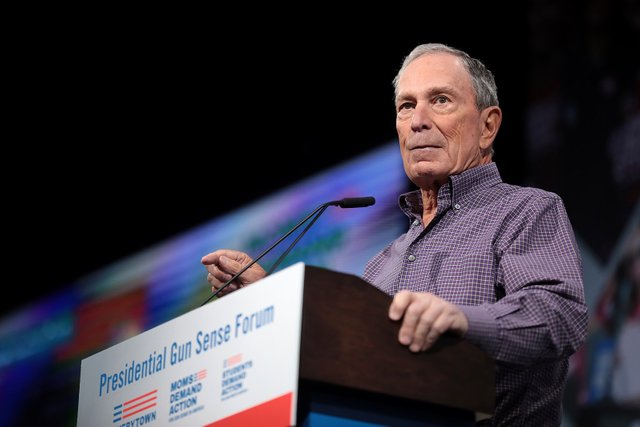 The most recent candidate to not cut it, to not pass muster is Mike Bloomberg, the billionaire that for some reason has decided to outspend his opponents to a level that would make a small developing country slobber and cry. I have to admit, his tactics, although weird, had been working. Trump's reactions, and his nicknaming of Bloomberg as lil' Mike is a strong indication of this.
Now, don't get me wrong. I don't think Bloomberg would actually make a good president to begin with, but "the scandal", the reason why he must be cancelled is not a revealed secret from the depths of the internet. I mean, did we not know that Bloomberg pushed stop and frisk like a girl scout selling cookies? I sure as hell knew, and this is coming from someone who's never lived in the big apple.
So yes, it's the primary, people are supposed to compete, but the faux outrage, the ridiculous "ok we got him now" is disturbing, annoying and frankly guaranteeing Trump's victory. Now, if you want Trump to continue in office, I guess everything is fine and dandy as it is.
All these shenanigans from both sides reminds me, very clearly, why I quit the ridiculous dichotomy. It's not Dems versus Republicans, it's not even left versus right, it's a lot simpler. We are watching a spectacle of people with a lot of power, trying to increase their share, that is all. We are watching candidates who represent special interests, monopolies disguised as corporations, pretend to care about the carrot-on-a-stick concept we call Democracy.
I think it's time more and more people wake up to these facts. This is not about you, it's not about "the people", it's about who gets to take the cake the next time is fresh out of the oven. Learning history from around the world, understanding the political dynamics in South America for the past few months have made me realize that USA is not quite better. Our president is just as corrupt as the one's that make the newspaper in Latin countries, with the big difference that American exceptionalism seems to create enough smoke and mirrors.