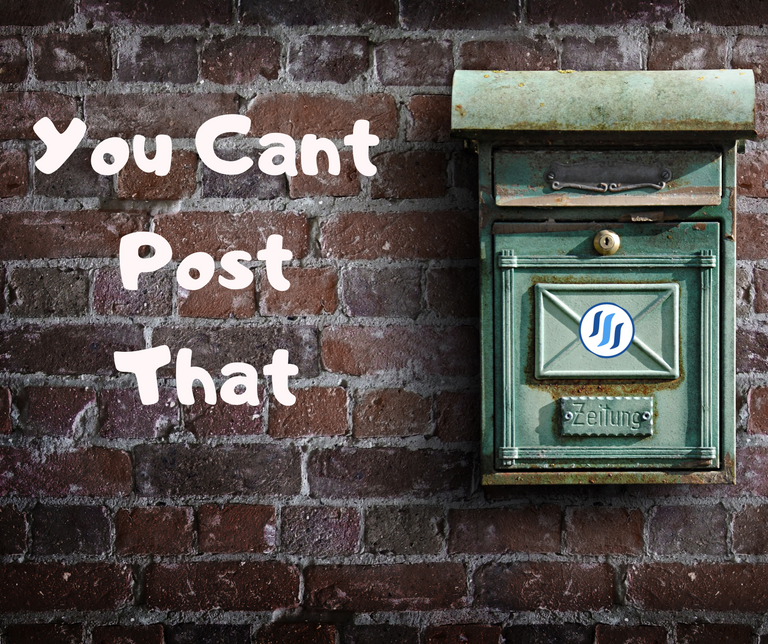 There has been a lot of discussions of the "Downvote" system, and I find myself somewhat conflicted. Nowadays, downvoting spam and bid-bot abuse is a platform-wide practice, and there are even downvoting trails.
While bid-bot abuse is fairly straightforward, what constitutes as "spam" is not! I think we can all agree, plagiarism is a big spammy no no, but our opinions on what classifies "spam" differs greatly. What about a simple picture? A funny or inspirational meme? Those types of posts are good enough for Facebook and Instagram! They often get a lot of likes and appreciation! But, they are often looked down upon on Steem! The rewards will likely be small and you'll likely be downvoted. I know I have!
Just because, a user chooses to post stuff more akin to Facebook or Instagram, doesn't mean their content is doesn't belong on Steem. All content should be acceptable, and everyone should feel like they can't post what they want!
If it's good enough to post to other social media accounts, it should be good enough for the Steem Blockchain! If there is going to be mass adoption, there needs to be appreciation for these typical social media type posts. Not everyone (me) has the acumen to write a kick ass post and most people don't want to spend the time to do it either.
#newsteem is supposed to be for everyone, but it seems to be geared towards the blogger or vlogger- the established content creator, with a big following. I've heard that people are apprehensive about posting "fluff," fearful of being downvoted, or it being thought of as spam. It's a shame.
Im sure, I will get blowback, and perhaps a few downvotes- and that's fine. This is just my opinion... and maybe a bit of hyperbole.