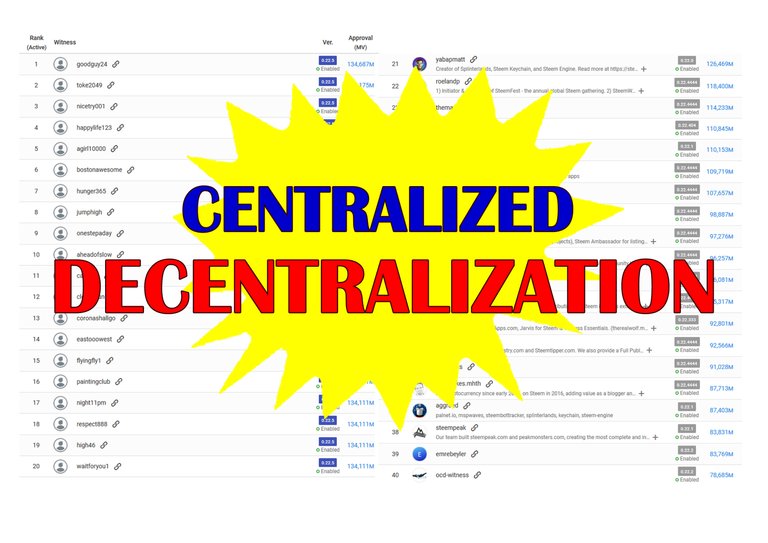 ---
This post is also written in Italian --> Italian version
---
Hello friends,
It's been a year since I created my Steem account.
I fell in love with the philosophy behind blockchains and in particular I fell in love with Steem and his principle of freedom.
The blockchain is the largest computer revolution in recent years but it is also a form of peaceful rebellion against centralization that leads to the concentration of power in the hands of a few.
Yesterday something happened that I thought was not possible:
The attempt to centralize a decentralized structure.
In practice, 20 new witnesses "magically" appeared and positioned themselves in the top 20 positions in the ranking of witnesses.
---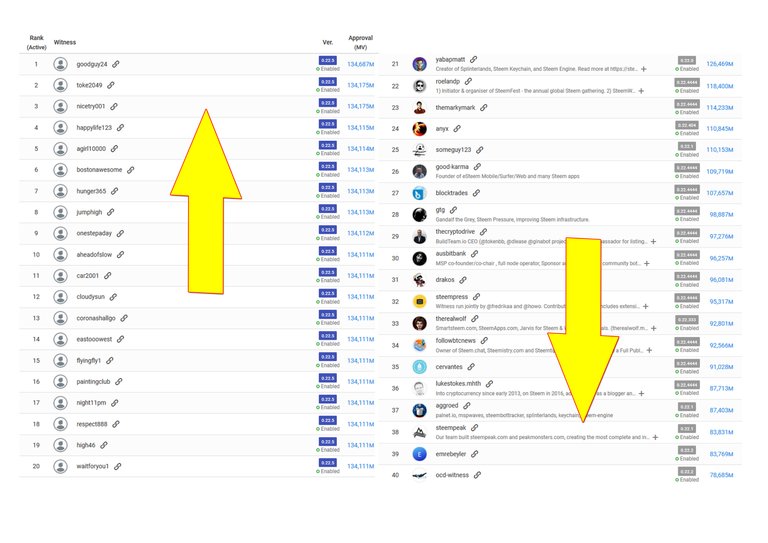 ---
In one day @yabapmatt went from first position to twenty-first position.
If I compare the first of the ranking with the twenty-first one, the image I have before my eyes is an ugly, paradoxical, sad image.
---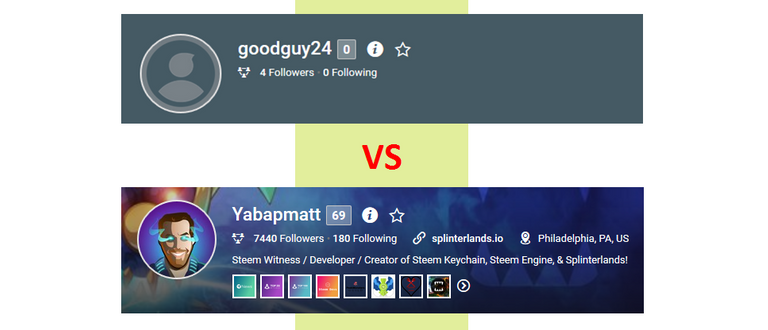 ---
Goodguy
---
Who is he? What did goodguy do for Steem?
What created goodguy? Nothing.
What did googguy do to improve Steem? Nothing.
The first witness in the ranking is a little gray man.

Nothing more!
Obviously we don't know who he is but we know who is behind him.
---
Yabapmatt
---
The twenty-first in the standings instead did a lot for Steem and created a lot.
I use Keychain to access Steem and to access the various Dapps. A very useful tool.
Who created Keychain? Yabapmatt and Aggroed
I sell, exchange and stake many tokens on SteemEngine.
Who created SteemEngine? Yabapmatt and Aggroed
I enjoy playing Splinterlands: a game where the cards are digitally mine.
Who created Splinterlands? Yabapmatt and Aggroed
How is it possible ?
The answer is as simple as it is sad:
Money, Money and Money ...
Justin Sun bought Steemit Inc. and decided to take the shortest and easiest way to change Steem without comparison.
Will Justin Sun do Steem's good and take him high?
I don't know, but I don't like this behavior.
A form of arrogance and disrespect for the people who have loved and experienced Steem so far ...
Let's vote for the real Witnesses
I have only 2000 SP and my vote is very little, it is an insignificant vote. But beyond the single weight of voting it is important to do the right thing. And I'm convinced that voting for "real" Witnesses is the damn right thing to do.
A positive sign
This afternoon @yabpmatt and @roelandp returned to the top two positions.
This is a nice positive sign.
---

---
But other positions remain to be recovered.
I used all 30 votes that I had available.
---

---
---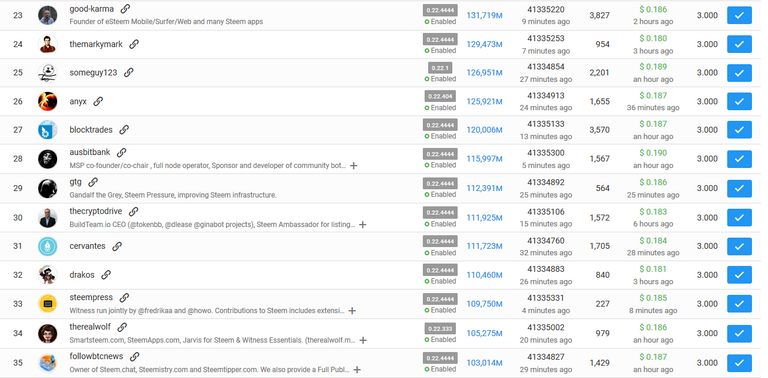 ---
And did you use all your available votes?
---
How to vote for a Witness
---
Voting a witness is extremely easy and there are many ways to do it.
You can vote from Steemit
---

---
You can vote from SteemPeak like I did.
---

---
You can vote from SteemWorld: https://steemworld.org/@yourusername
---

---
You can vote from eSteem Surfer: https://steemworld.org/@yourusername
---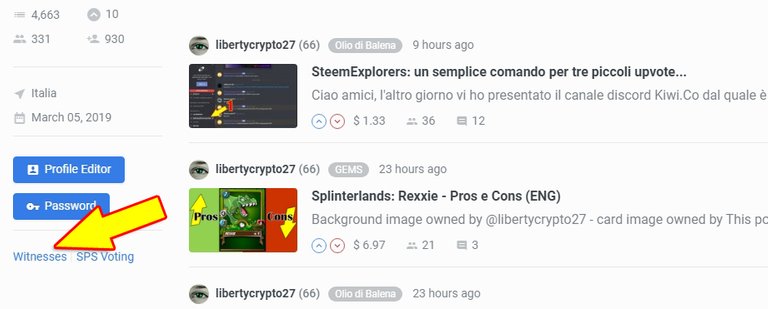 ---
Let's all vote, let's vote now!
---