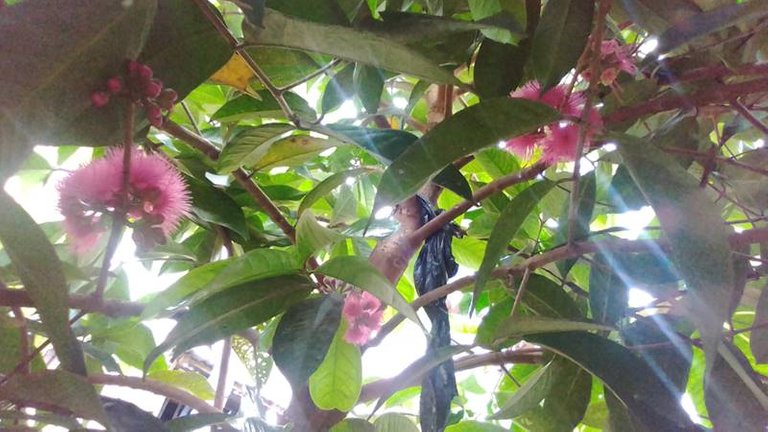 One thing I've got to hand to farmers is their ability to be patient. Yes, patience is very important if you want to be a farmer. You plant and wait, you weed the ground and wait you will continue waiting until it is harvest time. The same thing goes for animal farmers, your animals mate and you hope the mating is successful, you wait until the female is due for delivery, when they finally deliver you still take time to groom the young ones to maturity and until they are also ready to mate. Sometimes the waiting is a matter of weeks, other times it is a matter of months but there are causes where you need to wait for years.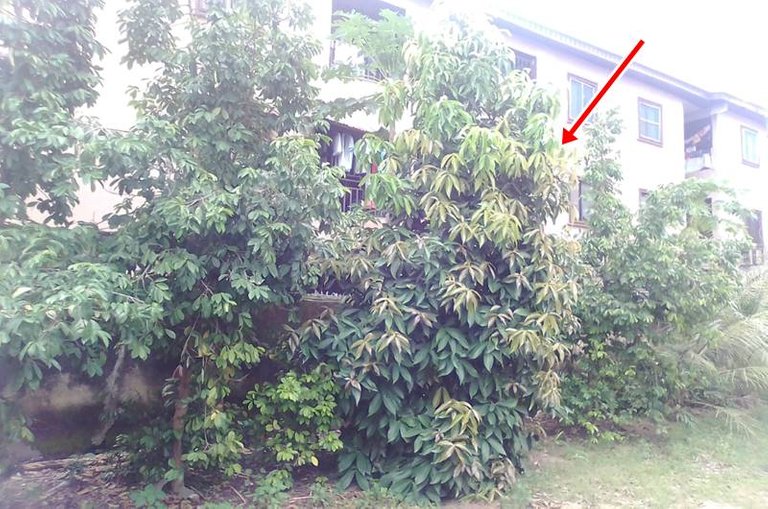 I travelled to the eastern part of my country Nigeria about three and half years ago for vacation, I have made several trips after that but the reason why this particular trip is mentioned is because back then my one of my cousin that stays in the village gave me the two seeds of a fruit he called African Apple and suggested I plant it when I get to my base in Lagos, western Nigeria.
I honestly did not know what it looked like but I slightly remember eating it as a kid but can't just remember how it tasted or what it looked like, it was just the name that I could only recall. By the time I came back to Lagos I planted it the same time I planted the sore sop and paw paw tree, they were all lined up along the same path as a matter of fact.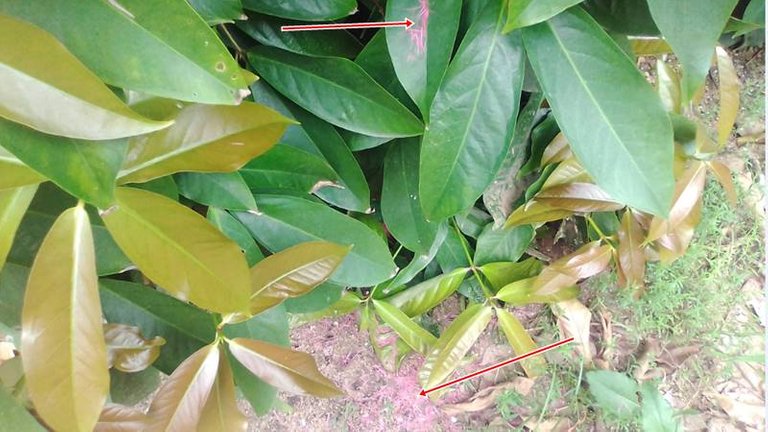 While the paw paw trees and the sore sop trees have all been fruiting, the African apple tree hasn't shown any sign that it was going to have fruits until yesterday. I was just going to the back of the compound to check on the rabbits at the rabbit farm when I noticed some colored particles at the foot of the tree. The tree is very leafy so when I first looked at it I didn't see anything, but by the time I pushed aside the leaves and checked again I now discovered there were many flowers at different fruiting stages.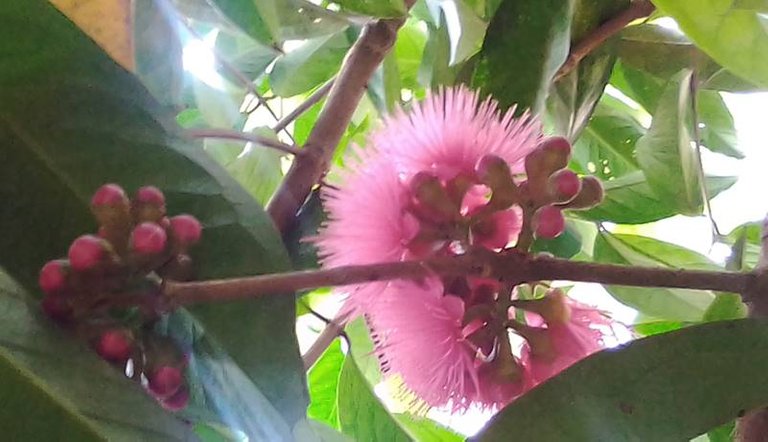 I was really excited and shocked in a way because I've tried checking how it really looks like online but haven't been having any luck with that. It is not your regular apple, according to what my cousin says they gave it that name locally because it looks like the red apple but is a bit bigger than the regular apple. So, finally I'll get to see how an African Apple looks like. Please note that it is not the African Star Apple locally called Agbalumo or Udara, I know that one and this is not it at all. I am hoping when the fruits grow to full maturity and is harvested, I'll be able to discover its' real name.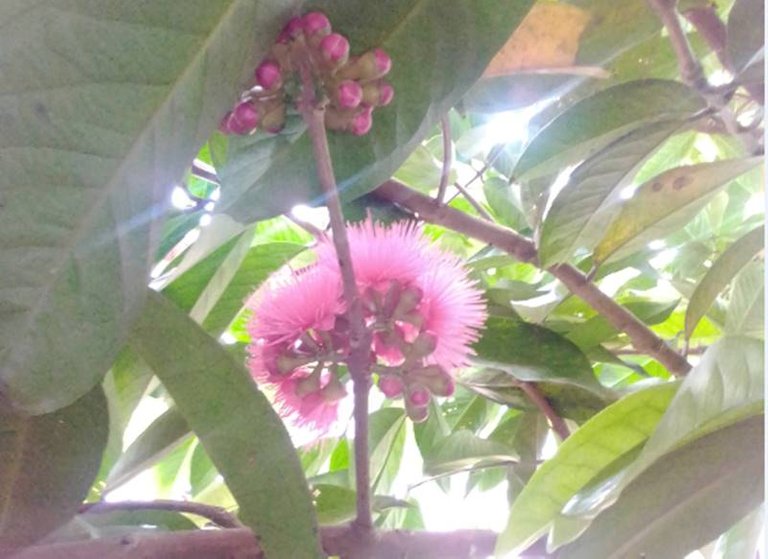 I do hope it will produce a lot of fruits so that we have enough to share with family and friend who have always asked what it is and I have always told them that I am also waiting to see how it looks like. Lol. At the end of the day it all boils down to been patient because 3 and half years is no joke.
Challenge and Bounty!!!
PLEASE Upvote this post and let your upvote be reasonable, I've got bills to pay. Lol.

Resteem this post, so that more Steemians can see it, join and enjoy the benefits Steem-Bounty offers.

Tell if you know what the name of this fruit is in the comment section.
I want to encourage a lot of comment on this post so I have set a 2 STEEM Bounty for members that comment on this post.
I will upvote your comments according to how beneficial I feel your comment helps us to learn more about this fruit.
Thanks for reading my post, like I always say, upvote it if you liked it I'll truly appreciate that. Keep your comments coming and follow me if you have not already done that. Again, thanks a lot for your support to me always.

If you are using the @actifit Dapp that means you post daily because you are expect to post your daily report count. Wouldn't you like to earn more rewards via the upvotes you receive? Here is introducing @upvotebuilders!!! You can join any membership level you want based on your delegation to the community pool. You can check out our latest report below:
Join Partiko And Earn Free Points
I'm using Partiko to make friends and have fun on the Steem blockchain while also earning points which can be exchanged for upvotes. You should as well! Here's my invite link:
https://partiko.app/referral/ketcom
You will get 1000 Partiko Points for sign up bonus, and you can exchange them into Steem token!
You Need To Join Qurator
Are you a good high quality and original content writer? Then you really need to join Qurator, they have a lot of benefits that will help build your account, improve your writing skills, increase your understanding of the project and they have a lot of weekly competition going on. There are also many opportunities to earn more once you become a member of the community. You can check out my post about how to be a member and other ways of taking advantage of what the project has to offer here.
Join Actifit
Actifit: An innovative dapp that rewards your everyday activity! Why not click here (my affiliate link) and join today so that you start earning (AFIT) tokens and STEEM rewards via upvotes on your Steem posts. Please join using my referral link below:
https://actifit.io/signup?referrer=ketcom