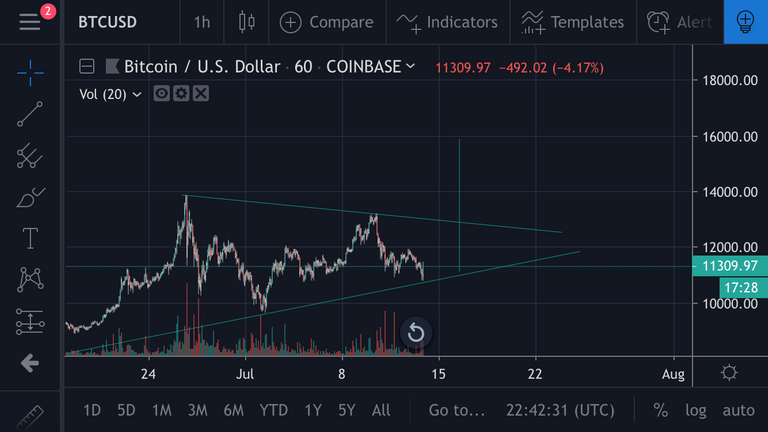 In the coming days, at the latest on 25.07. we will see a big market movement. If we leave the triangle at the top we will consolidate something at ~ $ 16k.
In my opinion a very good opportunity to place a trade, who is waiting for the breakout and placing his trade properly will make a profit.
—————————————
In den kommenden Tagen, spätestens am 25.07. werden wir eine große Marktbewegung sehen. Wenn wir das Dreieck oben lassen, werden wir bei ~ $ 16k ein wenig konsolidieren.
Meiner Meinung nach eine sehr gute Gelegenheit, einen Handel zu platzieren.