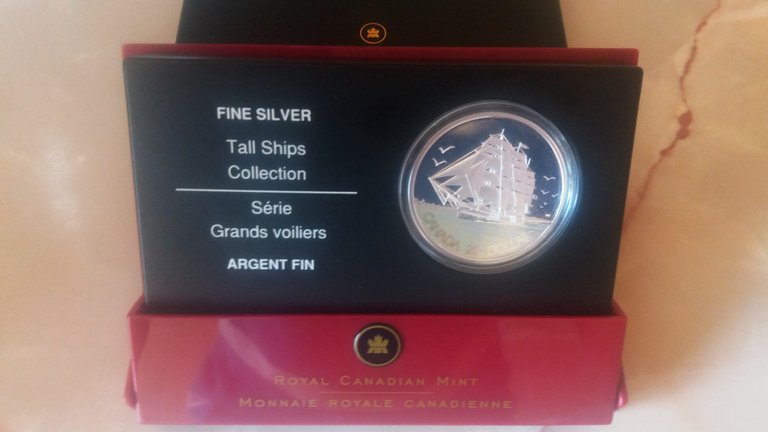 Since i notice a lot of members from #steemsilvergold community posting and showing their rounds i have decided to start showing mine as well. Just in case you miss it @raybrockman posted 2019 STEEM SILVER ROUND, ROUND 2!, where you can vote for the next design of 2019 Steem Silver Round, and of course no matter what community will vote i will go and purchase one. I do hope @edxserverus design will win!


Today i will show you one round from Royal Canadian Mint and part of Tall Ships Collection. I have been away work related and most of the time in Halifax, Saint John - New Brunswick and New York and took a lot of coins from all this three places. This particular one i purchase in Saint John, in a local Coins and Collectables shop, run by a cool guy Steve Small.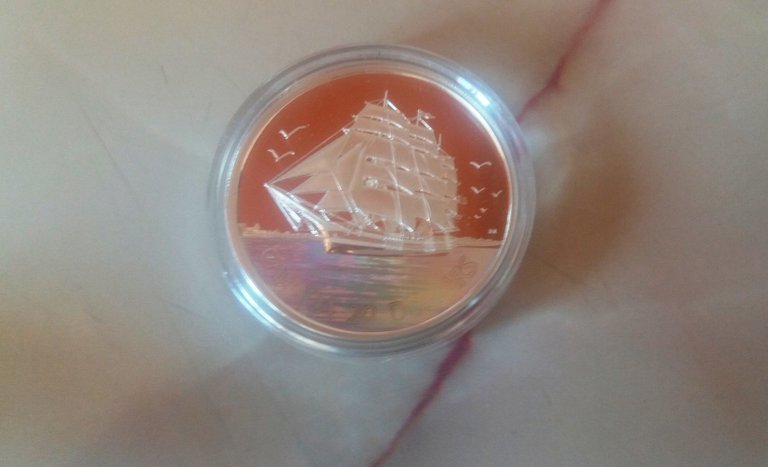 The coin is 20 dollars coin and is certificated to be 99.99% fine silver with a weight of 31.39 grams (just a bit over one troy oz) and a diameter of 38 millimeters. Designed by Canadian artist Bonnie Ross, it's hologram features a full rigged ship with three masts in full sail.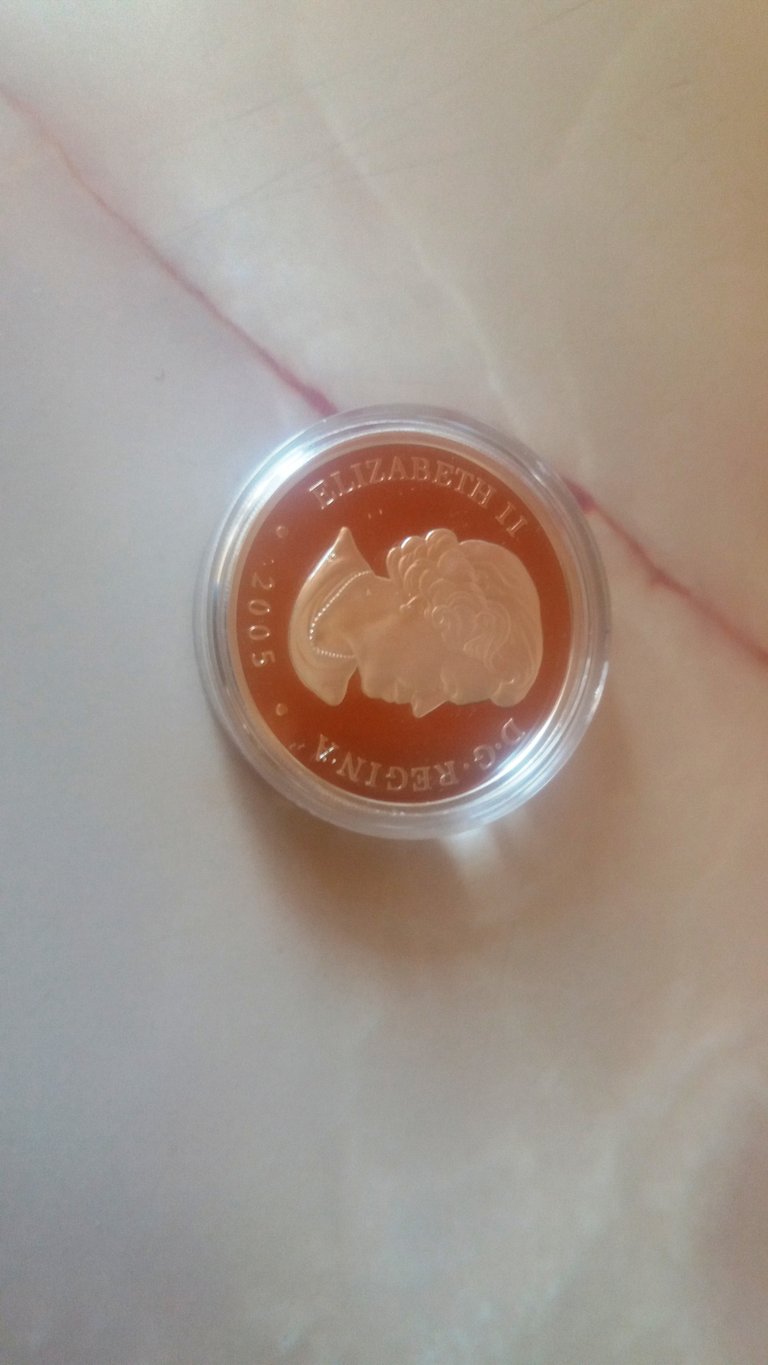 The obverse features the portrait of Her Majesty Queen Elizabeth II, by artist Susanna Blunt. As well the coin has a limited mintage of 20000 worldwide.
Really love the way the coin is boxed and i my case it came with a cool black cover as well.. I hope you enjoy this beautiful coin and slowly slowly i will start adding more coins!